Jump to Footer
Social Justice Teach-in Day Planned for Nov. 7; Added to Calendar as Annual Event
---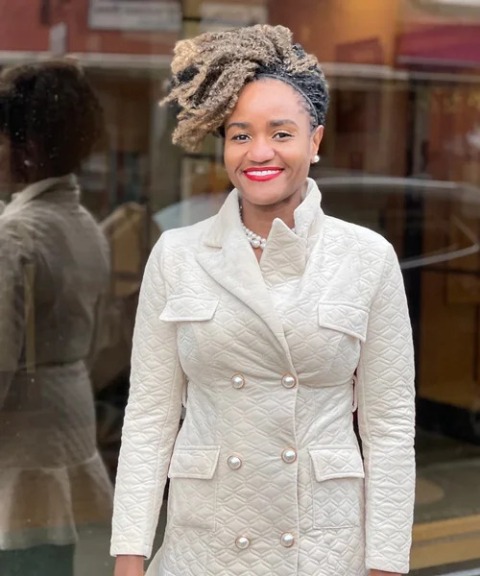 SUNY Plattsburgh will host a day-long recognition of Black Solidarity Day, engaging campus and community in conversations about racial justice, anti-racism and social justice.
Social Justice Teach-in Day, Monday, Nov. 7, is also the chance "to uphold the vision of the student activism — especially by members of the Student Association — that led to Black Solidarity Day being placed on the academic calendar the first Monday of November," said Dr. John McMahon, assistant professor of political science and Teach-in Day steering committee member. "Moreover, we think that recognizing Black Solidarity Day in the form of the teach-in best institutionalizes the teach-in as an ongoing important part of campus life, following the examples of (those) held in 2017 and 2019."
Organizers see it as a day to meditate on the meaning of social justice and civic engagement "in what could be a multi-racial democracy. Black Solidarity Day is "meant to highlight racial injustices, societal inequities and to illuminate how Black voices are integral to American life and our college community."
They invited students, faculty, staff and community members to contribute to teach-in sessions that "speak directly to the meaning of Black Solidarity Day and/or engages with social justice, broadly defined."
Concurrent Sessions
The day opens at 8:15 a.m. in Room 200, Yokum Lecture Hall, with welcomes by college President Alexander Enyedi, Dr. Raymond Carman, associate professor of political science and chair of the Faculty Senate, City of Plattsburgh Mayor Chris Rosenquest, Vice President of Diversity, Equity and Inclusion Allison Heard and Student Association representative, Peculiar Joseph, who will discuss the importance of Black Solidarity Day for the student association and study body.
Concurrent sessions will run from 9 a.m. to noon and 1 to 4:45 p.m. throughout the Angell College Center and include lectures, dialogues, workshops poster presentations and more led by students, staff, and faculty. Sessions include:
Understanding Internalized Racist Oppression
Black Scientists You Should Know
But who Cares about the Caregivers?
Racial Bias in Photography
Social Justice Advocacy: Enhancing the Work of Educators
Social Justice Issues in Forestry and Natural Resource Management
McMahon said it is the hope that "the teach-in can lead participants and attendees to consider what it would mean to have a genuinely multiracial democracy that aspired to a more just society, especially given the connection of the early iterations of Black Solidarity Day in New York City to elections and politics."
"I think it's necessary for us as a campus to make a commitment to Black students, to all students of color, and to broader ideals of social justice, and for all participants to give that meaning and substance," he said.
Keynote Address
Rounding out Social Justice Teach-in Day will be Dr. Nicky Hylton-Patterson, self-described Black queer activist scholar and community organizer and former director of the Adirondack Diversity Initiative with the Adirondack North Country Association, delivering a keynote address on "Community DEI: Lessons from the Field" at 5:30 p.m. in Room 200, Yokum Lecture Hall.
Hylton-Patterson has spent the last 25 years working with marginalized and minoritized communities around the world to seek justice. She earned her undergraduate degree from Mount Holyoke College, multiple master's degrees from The Chicago School of Professional Psychology and Syracuse University, and a doctoral degree in women and gender studies from the School of Social Transformation at Arizona State University.
Her career is extension, having served in the U.S. foreign service, as a racial justice officer for the YWCA, Elmira, a human rights coordinator for the Chemung County Legislator, and as an academic teaching courses in critical race and Black feminist theories, queer of color critique, Pan African studies and Africana philosophy. Hylton-Patterson said she sees her mission as being to "equip communities in the North Country with the tools, strategies, language, and voice needed to dismantle systemic racism and structural oppression."
Social Justice Teach-in Day is open to campus and community. For a full schedule, visit https://www.plattsburgh.edu/plattslife/diversity/teach-in.html. For information, contact Heard at 518-564-5410, email [email protected], McMahon at 518-564-5831, email [email protected] or Dr. Michelle Bonati, associate professor, teacher education, and campus lead of the Truth, Racial Healing and Transformation Center, at 518-564-5123 or email [email protected].