Jump to Footer
Prospective Students to Get Taste of Campus, Programs at Spring Open House
---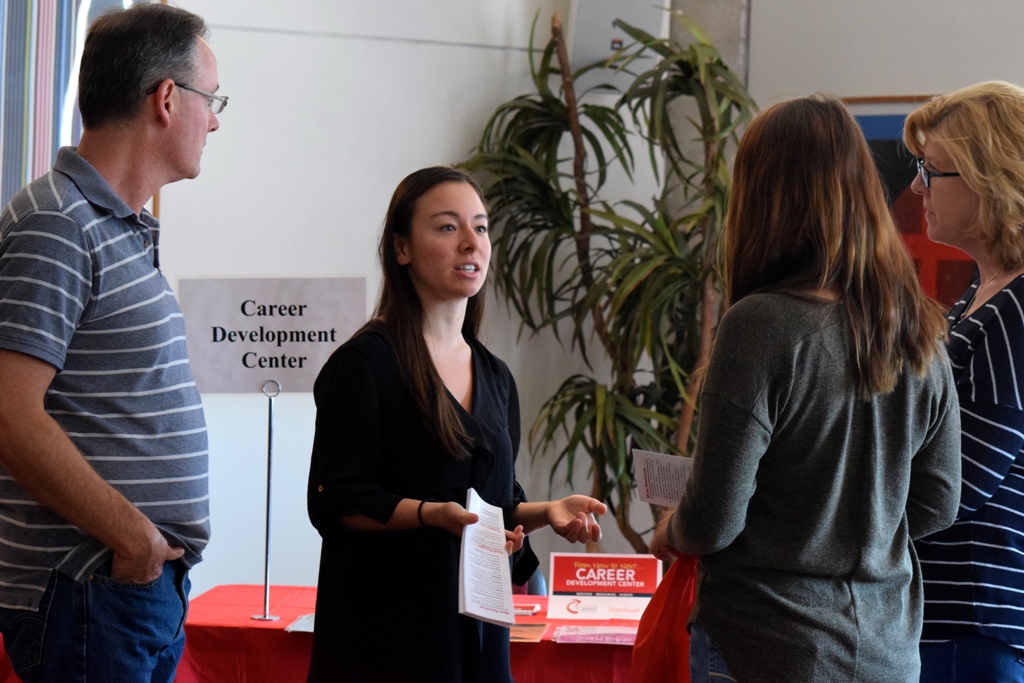 The Office of Admissions is gearing up to welcome prospective students and their families to two spring Open House events on the SUNY Plattsburgh campus Saturday, March 30 and again on Saturday, April 13.
The program will feature:
A general presentation highlighting academic offerings, campus life and the admissions process. A panel of currently enrolled students will share their experiences and answer questions.
Academic information sessions for specific program areas and majors. Currently enrolled students will lead groups of visitors to break-out sessions led by faculty from the individual academic program areas. The sessions will take place in various academic buildings on campus and include tours of the facilities.
Student-guided tour of campus, which offer participants an excellent opportunity to talk with current students about their experiences at SUNY Plattsburgh. Stops include academic buildings, dining facilities, the fitness center, library, and the Angell College Center.
An information fair with representatives from all academic departments and key student service areas, clubs and organizations.
An opportunity to tour residence halls. Visitors will be able to view all available types of housing, from low-rise to suite-style buildings. Wilson, Harrington, Mason and Hood Halls will among those available for tours.
Students and their families who plan on attending spring Open House can register at https://www.plattsburgh.edu/admissions/visit/spring-open-house/index.html where they'll also find a full schedule of events.
For more information on the SUNY Plattsburgh admissions process, contact the Office of Admissions at 518-564-2040 or email [email protected].