Jump to Footer
Program Planned to Honor Late Professor, Holocaust Survivor Vladimir Munk
---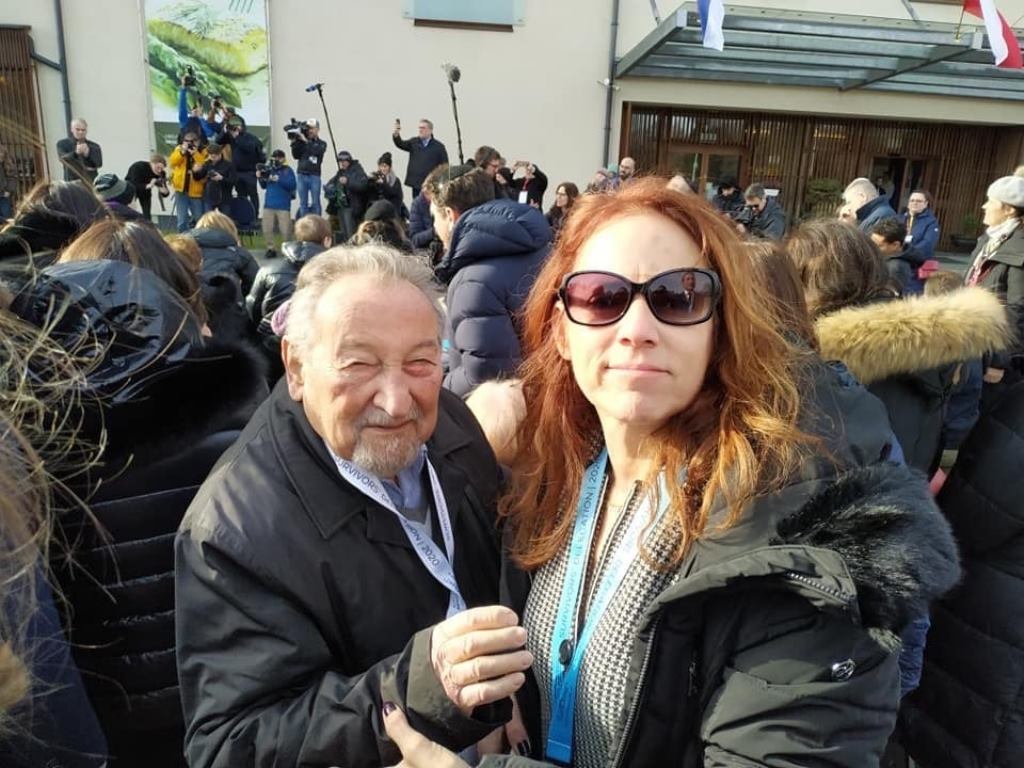 Photo Provided
The SUNY Plattsburgh Jewish studies program will host two events Wednesday, Nov. 1 honoring the life of Dr. Vladimir Munk, professor emeritus of biochemistry, who died Sept. 30 at the age of 98.
Munk, a Holocaust survivor, arrived at Plattsburgh from Prague, Czechoslovakia after being invited to teach as a visiting professor in 1968, about the time the Soviet Union invaded the country. His visiting professorship led to a tenured position here. He taught for nearly 25 years.
A popular teacher, Munk remained active with the college, often participating in alumni events. As a 95-year-old, was one of a contingent who traveled to Poland Jan. 27, 2020 to commemorate the 75th anniversary of the Soviet Army's liberation of Auschwitz-Birkenau, the notorious concentration and extermination camp used by the Nazis to murder more than 1 million people. His trip became the subject of a documentary, "Return to Auschwitz: The Survival of Vladimir Munk."
The SUNY Chancellor's Award recipient was born in 1925 in Pardubice, Czech Republic. In 1944, he was sent to Auschwitz with his father. His mother followed 11 days later. Separated soon after arrival, he never saw them again.
The first event honoring the late professor begins at 4:30 p.m. in the Skopp Gallery in Feinberg Library where Julie Canepa, a close friend to Munk in his later years, will read from her book, "The Missing Star," a recently published novel based on the early life of Munk and his wife, Kitty.
The reading begins with an interview and discussion led by Dr. Jonathan Slater, professor emeritus of journalism and public relations, followed by Canepa reading excerpts of her novel, which will be available for purchase and signing.
Later that night, beginning at 6:30 in Hudson Hall 106, there'll be a screening of "Return to Auschwitz," featuring a discussion with filmmakers Canepa, Bruce Carlin, TV studio coordinator and technical engineer in communication studies, as well as the film's director, Paul Frederick, the latter two of whom are SUNY Plattsburgh alumni, Class of 1981 and Class of 1990, respectively. A reception follows in the lobby.
The program is free and open to the public. For more information, contact Dr. Andrew Buckser, professor of anthropology and director of the Jewish studies program, at 518-564-3047 or email [email protected].
— By Associate Director of Communications Gerianne Downs