Jump to Footer
Professor Organizes 'Black Women in Higher Education in Prison' Webinar
---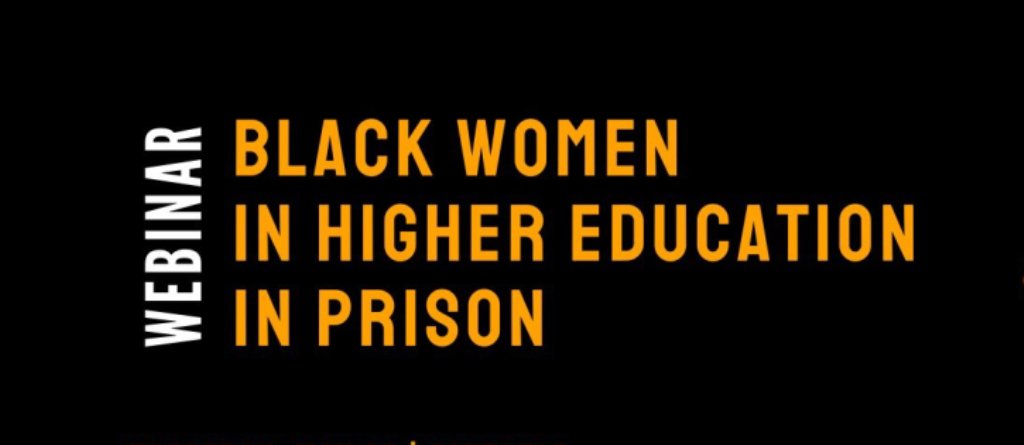 A SUNY Plattsburgh faculty member recently helped organize a national webinar designed specifically for black women in higher education teaching in and about prisons.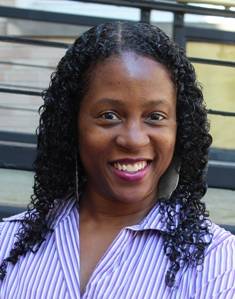 "Black Women in Higher Education in Prison" was broadcast May 28. It was developed by Dr. Breea Willingham, associate professor of criminal justice, along with colleagues Dr. Erin Corbett, co-founder and CEO of Second Chance Educational Alliance, and Dr. Bahiyyah Muhammad, associate professor of criminology at Howard University. The event also featured Dr. Britany Gatewood, adjunct professor of sociology at George Washington University, and Satra Taylor, higher education policy analyst with The Education Trust.
Sessions included discussions and short Q&A opportunities moderated by the panelists. Topics included "Higher Education Policy;" "Decolonizing the Prison Classroom;" Politics of Black Womanhood in Higher Education in Prisons;" and "Liberation, Activism and Service in Higher Education in Prisons."
Voices 'Missing'
The webinar came about after the colleagues were discouraged to find their voices missing at national conferences on higher education in prisons.
"We had been saying for years that we needed our own conference," Willingham said. "We were tired of not having a seat at the table, so we created our own table and brought our own seat."
With more than 300 registrants from around the world having signed up, the women couldn't have been more pleased.
"It was absolutely amazing because of the love and the sisterhood that was fostered in that space," Willingham said. "We knew we needed to do this; and we knew that other black women needed this. But we didn't know how much it was needed."
Muhammad agreed.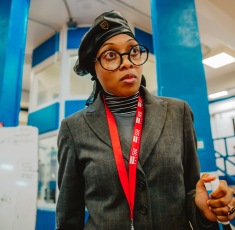 "There's a report that came out in the Du Bois Review that talks about how black women have more connections to incarceration than anyone across the nation," Muhammad said. "There is a lot of talk by practitioners about what to do; we created a space for black women in higher education to have a brutally honest dialog on what it is to teach. We had formerly incarcerated women talking about the importance of liberation; we had individuals from other countries who shared their personal experiences. It was amazing. I'm still getting emails from participants."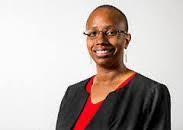 "What was most powerful for me was the diversity of voices," Corbett said. "We had people who worked for departments of correction in their state, were on education boards, worked for politicians — a wide swath of women who wanted to hear what we had to say."
Willingham's session focused on how "we, as black women, navigate the policy of black education in prisons and advocacy and activism surrounding and behind higher education in prison. We wanted to offer some broader concepts as well as more specific concepts in the sessions," she said.
Expert on Incarceration on Families
The associate professor of criminal justice at SUNY Plattsburgh has focused much of her career researching and teaching about education and incarceration. She is an expert on the impact of incarceration on families, higher education in prison, and women in the criminal justice system, among many other areas in the field.
Her interest stems from her personal connections as a black woman with incarcerated relatives. More than 25 years ago, Willingham's brother was sentenced to life in prison without parole. In addition, her father, nephew and sister have experienced incarceration.
Corbett co-founded Second Chance Educational Alliance to provide formerly incarcerated men and women the tools necessary to become fully engaged and contributing citizens, providing participants with access to postsecondary opportunities designed to improve their chances of thriving on the outside.
Muhammad conducts groundbreaking research on the children of incarcerated parents and the consequences of parental incarceration on children. She has taught inside prisons as well.
'Jamii' Means 'Community'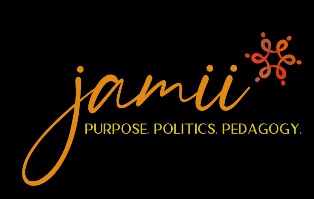 They chose to name their movement, "Jamii," which is Swahili for community, and that's what the webinar provided, Willingham said.

The trio plans to build on their success for future offerings.

"This was never meant to be a one-time thing for us," Willingham said. "We'll be launching a website in a couple of weeks; we are planning our next two webinars for this year, and then we are looking ahead to organize something in person.

"We are forces to be reckoned with," she said. "Individually, we are phenomenal; collectively, we are extraordinary."

Unable to retrieve file contents for https://www.plattsburgh.edu/news/news-list.php
Warning: count(): Parameter must be an array or an object that implements Countable in phar:///var/www/staging/_resources/scripts/brei.feedmanager.ext/Filtering/FilteredObject.php on line 126