Jump to Footer
PRODiG Fellows Help Further Diversify SUNY Plattsburgh Educational Experience
---
The program that aims to diversify faculty across the State University of New York system has given SUNY Plattsburgh's current fellow the opportunity to complete his Ph.D. while connecting with students and faculty in the classroom.
Lee Thorpe, SUNY Plattsburgh's second PRODiG fellow in the Department of Sociology, arrived at SUNY Plattsburgh fall 2022 after teaching several years at West Virginia University. His plan was to come to Plattsburgh to finish up a dissertation that focuses on the formation of LGBTQ+ relationships and the factors that influence whether couples stay together or drift apart.
PRODiG — Promoting Recruitment, Opportunity, Diversity, Inclusion and Growth — began in 2020 to increase representation of historically underrepresented faculty at the state university system, including underrepresented minority faculty and women faculty of all races in STEM fields.
The goals include introducing early-career diverse faculty to SUNY comprehensive colleges, which provide mentorship and support in the hopes of increasing student success and retention as well as increasing opportunities for existing faculty and students to work with those underrepresented faculty.
Thorpe, a native of Brentwood, Long Island, earned his bachelor's degree in sociology from Stony Brook University in 2012 and his master's in humanities and social thought from New York University three years later. He has been studying homophily, the tendency for people to seek out or be attracted to those who are similar to themselves, as part of his research into LGBTQ+ relationships.
'People Like Us'
"We tend to date people who are like us; we look for people who are like us as partners," he said. "There has been a lot of research on straight individuals but not enough on LGBTQ individuals looking for partners."
In theory, Thorpe says, people tend to look for those with similar characteristics but have a wider, deeper pool of candidates from which to choose.
"The LGBTQ+ population is smaller, presenting a much smaller dating pool to choose from," he said. "I'm Latino and Black. There may not be as many Latino and Black men who identify as gay in the dating pool."
Thorpe asks the question: How can someone be homophilic — wanting someone who is similar to themselves— if there are fewer to choose from?
Status in Society
"Are they looking for partners based on these similar characteristics? Do they seek them? Are certain sociological characteristics more important?" he said. Those characteristics can be someone's status in society, value attitudes, their belief systems, politics, religion.
They may find themselves moving down the chain: "If they don't have the same or similar status as I do, I may go to their values. Do they hold the same principles I do? Do they believe in the same idea of justice? Do we share the same ideas about how people should be treated?" Thorpe said.
He warned that there's no conscious effort on people's part to shift from status to value. It happens organically. In his dissertation, he aims to show how individuals choose their partners.
"White individuals I talked to discussed how race didn't matter as long as they had shared values. Black African Americans said that no, race did matter. They didn't want to have to experience or navigate what it means to be in an interracial relationship," he said.
This was both surprising and expected.
"It was a surprise in the sense that we still have these racist ideologies governing people's thought process. 'Am I going to get looks for holding my partner's hand?' for instance," he said. But being in an interracial relationship himself, Thorne said it was also not surprising when he looks at how the differences between how he and his partner grew up.
Eye-Opening Differences
"It's eye-opening when these things come up (between partners)," he said. "There are differences in music, food, little instances where you're like, huh?"
Thorpe expects to defend his thesis this month and hopes one day to take what was a sample of about 30 people and expand that to a national project, polling participants across colleges "to see the current trends in homophily. That is my ultimate goal," he said.
Eligible PRODiG fellows must either have completed or be enrolled in a doctoral program with an approved dissertation proposal as well as have shown evidence of outstanding academic achievement. They receive a two-year contract, travel allowances, summer research stipends, moving expenses and reduced teaching load.
They're expected to meet with fellows from across the SUNY system during the two-year fellowship to discuss their experiences.
Dr. Samantha "Sam" White faced the challenge of starting her fellowship at SUNY Plattsburgh during the pandemic. The assistant professor of sport studies at Manhattanville College in Purchase, N.Y., arrived during the summer of 2020 for her two-year contract, and was deeply appreciative of "the kind and welcoming environment I encountered at SUNY Plattsburgh."
'Felt Lucky to Be a Part'
"I felt lucky to be a part of the Department of Gender and Women's Studies, which supported me during my time on campus," she said. "I enjoyed teaching classes such as gender and education, and activism in the 21st century.
"I was also thrilled to develop and teach African American sport studies as part of the Africana studies program," she said. "I'm so proud of that class and consider creating it one of my biggest accomplishments as a PRODiG fellow."
White said that some of her best memories at SUNY Plattsburgh "include meeting and learning from students, faculty and staff (here). I also loved being close to the Adirondacks, hiking a lot and getting into cross-country skiing."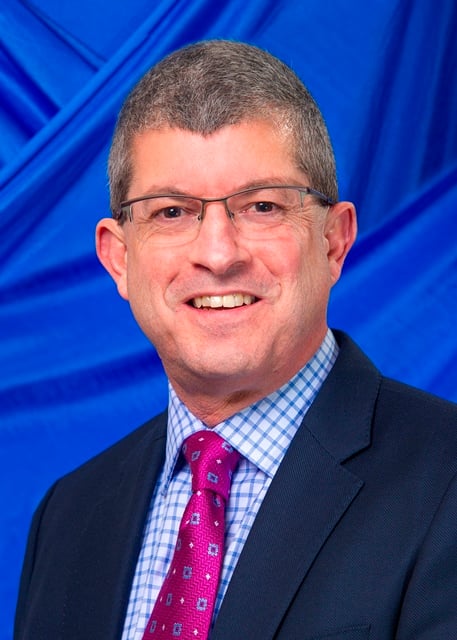 Dr. Brent Carbajal, interim provost and senior vice president for academic affairs, applauded the program, stressing how the PRODiG fellowship "supports SUNY Plattsburgh's efforts to diversify our faculty and campus," he said.
"Ultimately, the goal is to retain these PRODiG fellows as tenure-line faculty within the SUNY system and hopefully right here at Plattsburgh."
"I think PRODiG is a good start to diversifying the faculty," Thorne said. "Students see differences in teaching styles, belief systems, and it's eye-opening for students to see people who talk like them, have similar backgrounds and beliefs.
"I've had great experiences with those students," he said. "I think it has helped them. They've been able to confide in me, to ask me how they can do better, how they can excel in their academics."
Thorn said in his previous teaching experience in West Virginia, the students were predominately white.
"There was a different feel to classroom. Here I feel students are much more engaged; students want to work for their grades," he said. "It's been a good experience overall."
For his part, Thorne said the living in the North Country has been a good experience, one he'd like to see continue.
"It all depends on whether I will be offered a job here or have to go out into the market. I'd love to stay."
For more information on the PRODiG program, contact the Office of the Provost at 518-564-5402 or email [email protected].
— By Associate Director of Communications Gerianne Downs