Jump to Footer
New Center Director Aims to Make Teaching Effectiveness Part of Campus Culture
---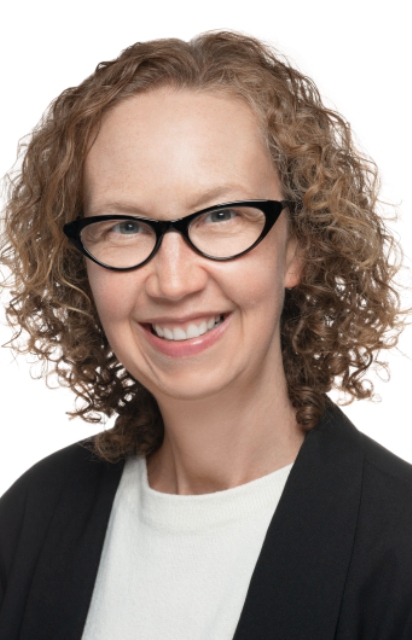 With her appointment as director of the Center for Teaching Excellence, Dr. Jessamyn Neuhaus brings ambitious plans to facilitate collaboration across campus and curricula, building a culture that values and celebrates teaching effectiveness.
"I have scholarly expertise, and I practice that expertise, but what I am really most interested in is collaboration and finding out what people find useful," Neuhaus said. "To build a campus culture that really values and celebrates teaching effectiveness, it has to be a campus endeavor with everybody valuing it as a guiding philosophy."
Neuhaus joined the SUNY Plattsburgh faculty as an assistant professor in history in 2004. Prior to that she served as an adjunct at a number of universities in Ohio and on the West Coast. At SUNY Plattsburgh, Neuhaus became an associate professor in 2010 and a full professor four years later.
Geeky Pedagogy
The author of "Geeky Pedagogy: A Guide for Intellectuals, Introverts and Nerds Who Want to be Effective Teachers," herself a geeky introvert by her own admission, wants to help teachers learn how to teach.
"I'm still formulating my strategic plans for next year, but one of my goals, on the top of my list, is supporting pedagogical learning, creating a welcoming classroom and supporting faculty create inclusive and welcoming classrooms," Neuhaus said.
One way she'd like to do that is to add a CTE Day to the new faculty orientation, giving new teachers the chance to see how to teach effectively, equitably and inclusively at SUNY Plattsburgh.
Another idea that might be possible for spring 2023, Neuhaus hopes, is to institute a department delegate program "where one person takes a workshop, participates in a reading group, does some independent research with me assisting and then take that back to their department. I'm honoring and respecting their disciplinary practice and empowering them beyond just me.
"It's empowering people to use the discipline they love and include anti-racism and inclusivity in their toolkits for the classroom," she said. "If students experience even one class that makes them feel like they don't belong, then they feel like they don't belong throughout their learning hear. However, if they experience welcoming and inclusive classes, that can empower their academic trajectory."
Goals Fit with Plattsburgh Next
Neuhaus said that her CTE goals fit well with Plattsburgh Next, the college's new strategic plan, which incorporates four strategic pillars of growing and stabilizing enrollment, strengthening student success, prioritizing equity and inclusion and engaging the North Country region.
"Classroom practices are a vital part of that," she said.
But to achieve all this, the faculty needs support. All the time, Neuhaus said.
"It's still a very difficulty time," she said. "Everybody understands the extreme stress and even trauma we've gone through with the pandemic. I'm very aware, especially right now, that the teaching center can't just be 'Teach this, do that, burn your classroom to the ground and teach in a totally different way.' That's crucial, and I like recognizing what we're already doing well and building on that."
Start-Up 'Costs' Skyrocketed
In March 2020, as the world was shuttering, the start-up costs for effective teaching "skyrocketed," Neuhaus said.
"Many of us were learning how to do things we never expected to be doing," she said. Neuhaus counts herself among the uninitiated. In spring 2020, before most of us even heard of coronavirus, Neuhaus was appointed Center for Teaching Excellence teaching fellow in space provided by the Institute for Ethics in Public Life on the second floor of Hawkins where she began providing educational development for faculty.
"I never taught online. I was a appointed the CTE faculty teaching fellow teaching my two courses and just trying to figure out how I can support faculty," she said. "I was grappling with these pedagogical learning demands and there's been a declining learning curve in a pandemic with everybody stressed out. Most instructors made the pivot; but others had a hard time.
Dr. Becky Kasper 'My Mentor'
"Everything we knew about effective teaching online was based on a student population that chose to be online. We've never had this number of students who didn't choose to be taught online or faculty who didn't choose to teach online," Neuhaus said. "People are still coming in are tired. Even assuming the pandemic is in the rearview mirror, people are still coming in traumatized. That's everyone."
Neuhaus came into the position because of trauma. Dr. Becky Kasper, who was appointed director of the center in 2007 and mentored Neuhaus in effective teaching, died unexpectedly following a fall in her home in spring 2019.
"I had been working with Becky — she was my mentor," Neuhaus said. "I became more and more interested in becoming an effective teacher — it's a career-long process, and it's a lot of work but it's so, so rewarding. And now I have the opportunity to support other people in that; to be an advocate for career-long pedagogical learning is something I can do, something I can contribute."