Jump to Footer
Longtime Arts and Sciences Dean, Biology Professor Emerita Kathleen Lavoie Dies
---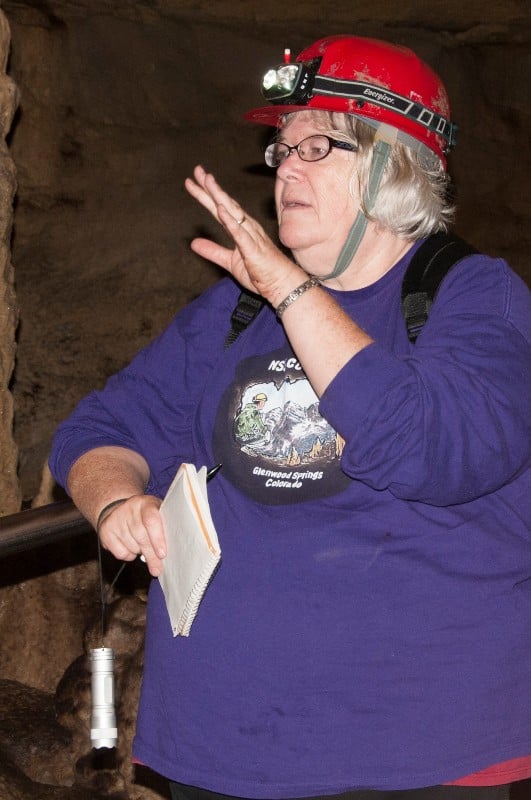 Dr. Kathleen Lavoie, professor emerita of biology and former dean of arts and sciences, passed away Monday, May 23, 2022, after attending her granddaughter's dance recital in Peru, N.Y. She was 72.
Dr. Lavoie was brought on board at SUNY Plattsburgh as its arts and sciences dean in August 1997 after a nationwide search that brought in 120 applicants from across the country and that lasted nearly seven months. Dr. Lavoie had been serving as acting dean of arts and sciences at the University of Michigan-Flint at the time of her appointment. Her application was one of four under final consideration and made her one of three women deans on campus at the time out of four.
She received her bachelor's degree in microbiology from the University of New Hampshire in 1972, her master's in microbiology from Indiana University in 1976, and her doctorate in biological sciences from the University of Illinois at Chicago in 1982.
Dr. Lavoie was world renown as an expert on bats. In 2004, she was featured on the National Geographic Channel's program, "Living Dangerously: Amazing Caves," where her research in a favorite cave known as Cueva de Villa Luz near Tapijulapa, Mexico, was highlighted.
The bat researcher was known to bring students on research trips over the summer, including Cueva de Villa Luz and Kentucky's Mammoth Cave, a site she had visited more than 40 times since her arrival on campus in 1997. Other research visits included caves in South America, Italy, Australia, Hawaii, the Galapagos, Czech Republic, Slovakia, Carlsbad Caverns and the Azores.
She once said the reason she taught, even when she didn't need to as a dean, was because it was her "entertainment."
"It's the most fun I do," she said.
Which would explain why, when stepping down after 16 years as dean, Dr. Lavoie returned to that first love, teaching in the biology department and conducting research. Although coordinating the Center for Interdisciplinary Studies from January 2014 to December 2017, she continued to teach.
In 2017, she was among those honored by the State University of New York with a Chancellor's Award for Excellence for Scholarship and Creative Activities.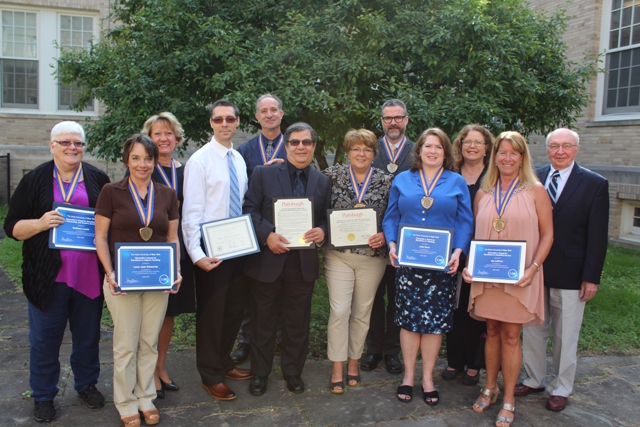 On Sept. 1, 2019, she officially retired as a full-time member of the SUNY Plattsburgh faculty, but she couldn't stay idle, returning to the faculty the following spring semester as an adjunct professor in biology. Dr. Lavoie continued teaching during the spring semesters through May of this year.
"Kathy was a wonderful member of the campus community," said Dr. Thomas Moran, who, as provost and vice president for academic affairs in 1997 appointed Dr. Lavoie to the dean position. "She was a long serving dean who was known for her steady good judgment, fair mindedness, seemingly effortless capacity for hard work, and her supportive, engaged presence in the life of the campus — she seemed to never miss an important event.
"She also loved teaching, and throughout the years continued to teach large classes to popular acclaim from students. And she was nationally known for her research, which required that she literally enter and crawl through caves to undertake," he said. "I loved working with her and will miss her enormously."
Dr. Stephen Light, professor of sociology and associate dean of arts and sciences, worked closely with Dr. Lavoie.
"Kathy Lavoie was highly respected and greatly liked by all who knew her at SUNY Plattsburgh. She did everything well, from teaching 200-seat biology classes to publishing world-reknowned research to using her post as dean to help students and faculty do their best work," he said. "Her sense of humor was immense and her positive approach to life helped us to put our own work in perspective. During the 2000s I was fortunate to serve as associate dean in her office. It was a wonderful time. I will miss her."