Jump to Footer
Lake Champlain Research Institute Welcomes New Water Resources Educator
---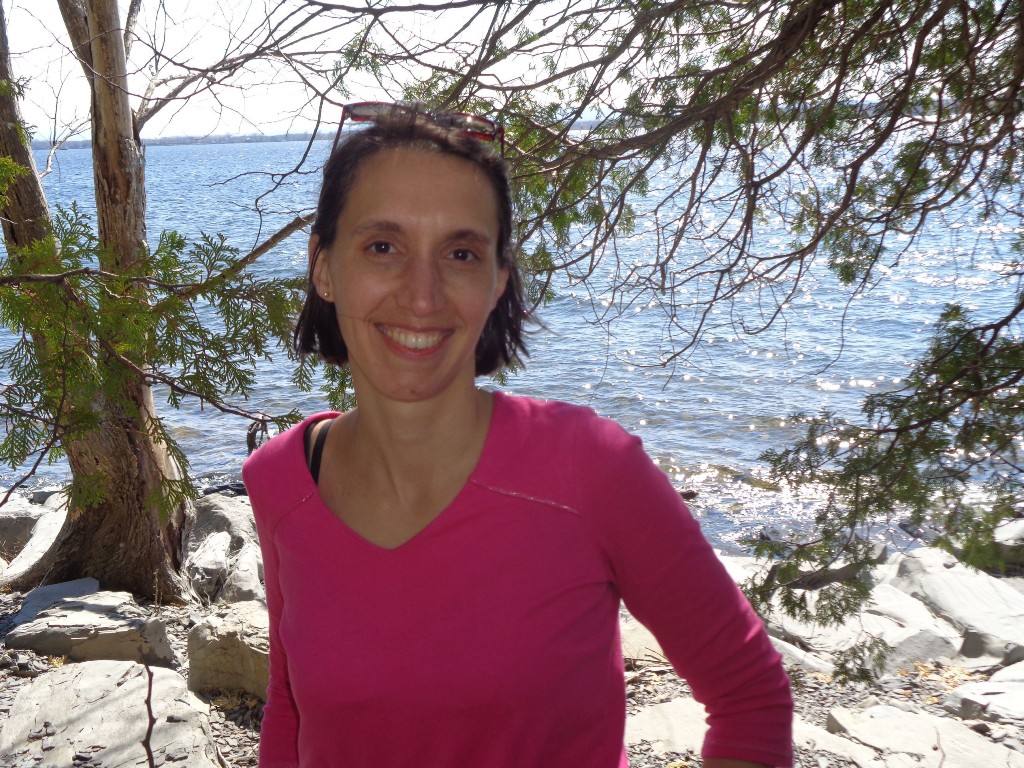 SUNY Plattsburgh's Lake Champlain Research Institute is bringing Dr. Aude Lochet on board to develop and implement an educational program on water resources and human use of the lake and its shoreline.
Lochet, an adjunct lecturer in biology, will serve as an outreach/extension specialist in water resources in the institute through Lake Champlain Sea Grant of the University of Vermont and SUNY Plattsburgh. She begins her new role full time May 17.
"I believe in the importance of environmental literacy to build a sustainable future, and working for Lake Champlain Sea Grant is right up my alley," Lochet said. "I am looking forward to building connections with the Lake Champlain community and providing high-quality educational opportunities."
Through outreach, educational activities, and applied research, Lochet will work to enhance local governmental, business, media, special interest groups, and general public awareness and understanding of water resource issues, such as invasive species, water quality, fisheries habitat, and lake recreation.
Brought on using external federal funding from National Oceanic and Atmospheric Association and Lake Champlain Sea Grant, Lochet will develop and support activities that help community members and visitors learn how to wisely use aquatic resources and increase their ability to prepare for and respond to coastal hazardous events.
Complements Research Efforts
"We are very happy to have Aude join us at the Lake Champlain Research Institute," said Dr. Tim Mihuc, SUNY distinguished service professor and director of the LCRI in addition to being co-director of Lake Champlain Sea Grant. "She brings many skills that will complement our research efforts and science outreach efforts in the region."
Lochet has served in a variety of educational and research roles for the past 14 years at Vassar College, Cary Institute of Ecosystem Studies, University of Vermont, and SUNY College of Environmental Science and Forestry. She began her career as a fish ecologist in France at what is now called the French National Research Institute for Agriculture, Food and Environment and earned her PhD in oceanography at the University of Bordeaux. She studied the otoliths, or ear stones, of fish to understand the migration of different species, and she participated in fish restoration programs.
Unique Perspective
"Dr. Lochet's experience developing and leading education and outreach programs and in researching fish species, in particular sea lamprey in Lake Champlain, gives her a unique perspective to understand and to share knowledge of Lake Champlain and its aquatic resources with key audiences in the basin," said Breck Bowden, director of Lake Champlain Sea Grant at the University of Vermont Rubenstein School of Environment and Natural Resources.
"Her efforts will enhance the Lake Champlain Sea Grant program and workforce development programming of Lake Champlain Sea Grant, SUNY Plattsburgh, and UVM Extension," he said.
Mihuc agreed.
"She will provide a much-needed outreach component for Plattsburgh and beyond on many important environmental issues, past and present, that impact Lake Champlain," he said.