Jump to Footer
Improving Ambulance Efficiency Topic of Analytics Faculty Research
---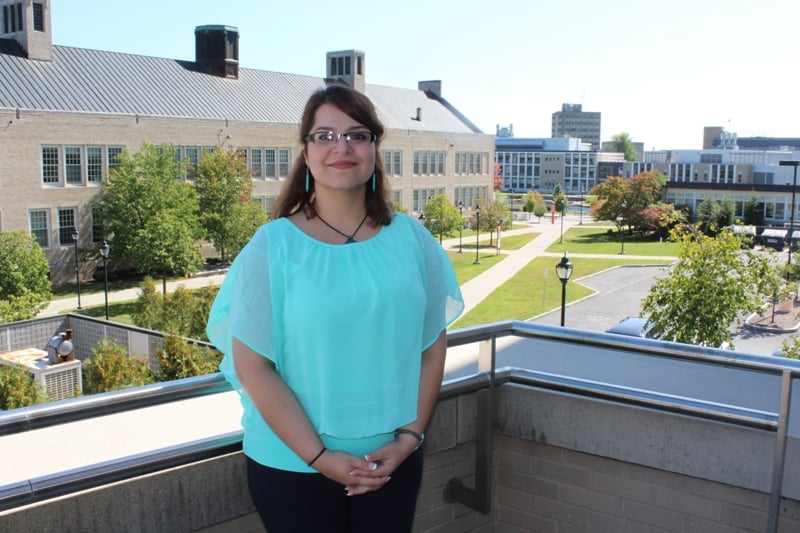 When people call 911, they don't know how dispatching ambulances work; they just want emergency personnel to arrive quickly.
So does Dr. Shakiba Enayati. The assistant professor in SUNY Plattsburgh's management, information systems and data analytics department created a programming model that optimizes ambulance dispatching and deployment.
Enayati, who joined the faculty in the School of Business and Economics in fall 2017, focused her Ph.D. dissertation on finding a way to lessen the challenges that EMS personnel face when answering the call.
In her research, conducted with colleagues at two North Carolina universities, Enayati explained how ambulances usually return to their original stations once they finish a call. The question she focused on is, "Should we relocate available and idle ambulances while other ambulances are out on calls?"
911 Calls Unpredictable
Calls are random and decisions have to be made, such as which ambulance should be dispatched to which emergency.
"Calls arrive to dispatchers unknown times from unknown locations," Enayati said. "EMS agencies respond to certain geographic areas and have a limited number of ambulances. Once a call arrives, dispatchers normally send the closest ambulance to the scene, making that ambulance unavailable while providing services and (when) heading back to the station."
But some emergencies are more emergent than others.
Send Closer Ambulances on Priority Cases
"A broken ankle is different from a heart attack. It would make sense to save the closer ambulances for more priority cases," she said.
Mathematical modeling is used to determine which ambulances are relocated and to where and which are dispatched to maximize coverage elsewhere. When Enayati and her colleagues used data collected from North Carolina State University and colleges with an EMS agency near Charlotte, N.C., the results showed improvement in response time when used for the more serious, priority cases.
"By using this model, we found that you can improve quality not just by relocating and dispatching, but you can divide the area into smaller districts and provide the optimal number of ambulances that are only responsible for that smaller area," she said. By addressing the challenges and improving services, Enayati said, "EMS departments may improve quality and may save more lives."