Jump to Footer
Hundreds Attend Bird-Watching Expert's Talk at SUNY Plattsburgh
---
A former Plattsburgh resident considered one of the foremost authorities in the bird-watching world was the featured guest during a special April edition of the Center for Earth and Environmental Science's spring 2023 CEES Seminar Series.
About 350 locals, faculty and staff turned out for author David Allen Sibley's lecture, including around 75 students with majors in the center.
Sibley spoke about the psychology of bird watching and how often birders' aspirations to spot a particular special often causes them to eliminate characteristics that would exclude that type of bird from their observations. In other words, people often see what they want to see.
He used references from popular culture and polled the audience, including the viral dress meme from 2015, where social media users argued whether a dress in a photo posted on Facebook was blue and black or white and gold. The phenomenon illustrates differences in human color perception.
The origin of Sibley's coming to SUNY Plattsburgh began with Dr. Mark Lesser, associate professor of earth and environmental science, who last semester invited graduate students to organize one of the spring 2023 semester's weekly CEES seminars.
'Bring Students and Community Together'
"I reached out to David Sibley's agent when I found out he was born in Plattsburgh and thought this would be a great opportunity for him to come back," said Kayleen Snyder, a graduate student in the natural resources and ecology program who is also a research assistant at the Lake Champlain Research Institute.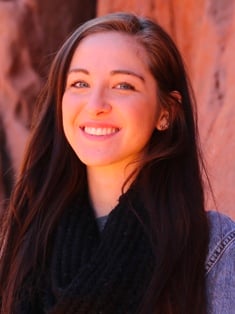 "We wanted a speaker who would bring students and the community together."
A birder herself, Snyder knew it would interest particular area residents regardless of their affiliation with the college.
"I began to learn bird identification and calls when I obtained a position as an avian specialist, and (Sibley's book) 'The Sibley Guide to Birds' proved to be an invaluable resource that has greatly assisted me and continues to do so."
'Educational Outreach'
Lesser sees events like this one as essential to the college's mission.
"The university should serve a role in the community — to the community — of providing educational outreach, cultural opportunities, working to bring people together around common threads and passions," Lesser said.
Sibley said his favorite thing about bird watching is "the connections — that every new thing I learn and every bird I see fits into a network of patterns and endless opportunities for learning."
Sibley is not only an author of more than 10 books but an illustrator who began drawing birds before age 7. His detailed and scientifically accurate drawings adorn the pages of his volumes.
"The work that I do is really scientific illustration, mostly to convey technical information, and I think the most important training that I had was countless hours of birding — just time in the field watching and identifying birds, learning the distinctive features of each species," Sibley said.
Long Line for Book Signing
Following the talk, a long line snaked around Yokum Hall as fans waited to get their copies of Sibley's books signed by the author. Campus Store employees were on hand to sell copies of books like "What It's Like to Be a Bird: From Nesting, Eating and Singing — What Birds Are Doing, and Why" from 2020 and "Sibley's Birding Basics" from 2002.
Sarah Cosgro '84 of Plattsburgh, who graduated from SUNY Plattsburgh with a degree in chemistry, was waiting in line with a photo she took of some birds on the shores of Lake Champlain to ask Sibley for help identifying them.
"We have bird feeders. It's always fun to see what shows up," Cosgro said, adding that she follows Sibley on Facebook.
Sibley speaks around the country and said he most enjoys "meeting people who love birds (and drawing) is always a highlight — especially young people," he said. "Hearing about the local birding sites and recent bird sightings, the questions people ask, the exchange of ideas is always inspiring and gives me lots to think about after an event like this."
'Important to Hear from Alumni'
Lesser said the other seminar talks this semester have included three alumni, local wildlife experts and college faculty.
"We had three alums just this semester speak about their careers and what Plattsburgh meant to them — this is so important for current students but also for the community to hear what SUNY Plattsburgh did for these alums," Lesser said.
Snyder saw it as a unifying event.
"The educational lectures on campus are important because they provide an opportunity for students and the public to come together and learn about interesting topics and promote community engagement," she said.
To learn about more campus events and college-sponsored happenings in the surrounding community, visit the calendar of events at www.plattsburgh.edu/plattslife/events.
— By Assistant Director of Communications Felicia Krieg