Jump to Footer
Film Students, Professor to be Featured in Placid Film Festival Showing
---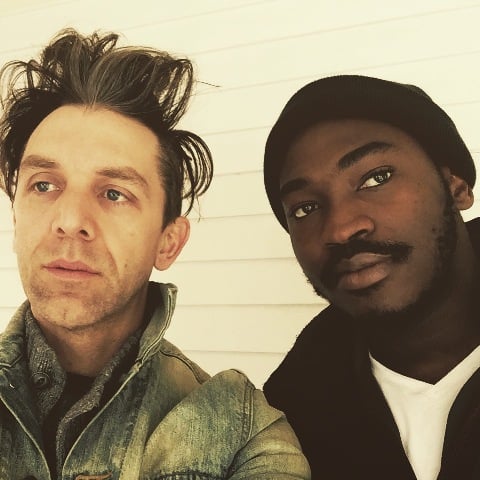 Students in Dr. Michael Devine's Short Films class will have their projects screened during the annual Lake Placid Film Festival in a block that Devine's regional filmmaking initiative, "AdironDocs," Saturday, Oct. 27 at 8 p.m.
"North Country Shorts" will include films created by Devine's students, who formed teams of three or four create films of 1 to 3 minutes long. Student films include Safa Shaikh's photo-roman on playing the sport of cricket, Anthony Scalzo and Kenna Brown's homage to "Harry Potter" called "Gilda on the Go," among others. Devine said he challenged his students to create shorts rooted in photography and the sprit of early Vaudeville shorts."
In addition, "The Michigan," a short film created by Devine and Jean Ulysee, a 2016 TV and video production graduate, will be included in "North Country Shorts." The film "explores farms, families, and the food that binds people together in the North Country," Devine said, which dovetails well with this year's film festival, the theme of which is "Embracing Diversity."
"The students did an amazing job, and it's very cool to have their work shown widely," Devine said. "The result is a mosaic of Plattsburgh: really creative approaches to reimaging space, place, motion and stillness via the lens, without the pressure of narrative. I'm honored to be invited to curate this block in a really prestigious festival."
"I'm proud of "The Michigan" because it shows off the AdironDocs style: the ability to find the human, even heart-breaking element in a story about, well, a hot dog," Devine said. "Of course, it's actually cultural migration and the way food reflects that."
Devine made his first film, "Burgh," with his wife Julia, adjunct lecturer in English and theatre. Their film, rooted in the tradition of city symphony films, has been shown at Plattsburgh's 4th of July celebration, the Lake Placid Film Festival and the University of Iowa.