Jump to Footer
'Evening with Robert Frost' to Feature Poet's Own Voice Reading Own Works
---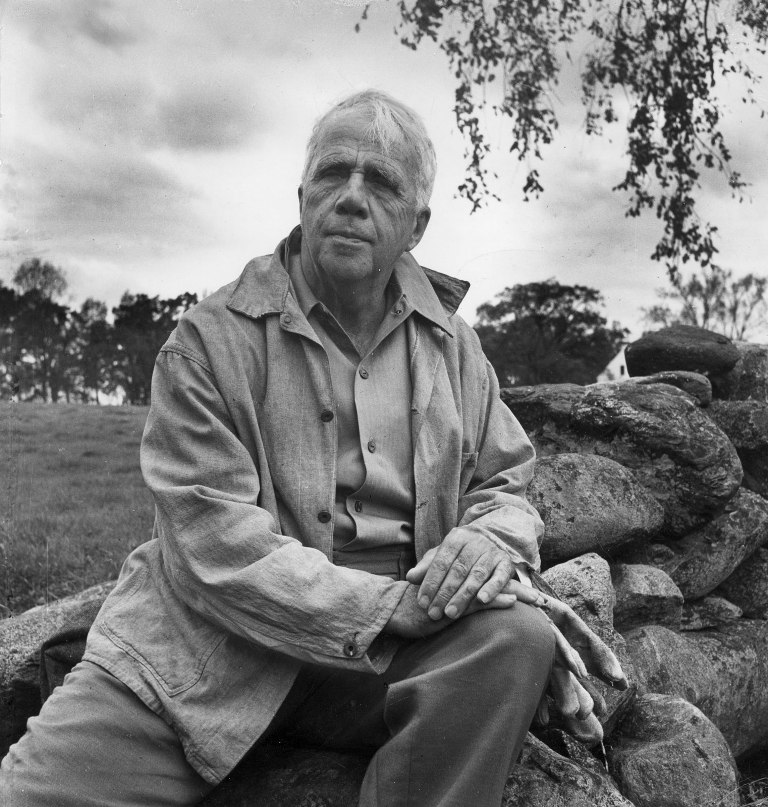 Poet Robert Frost's road not taken may actually have led him directly to SUNY Plattsburgh's doorstep.
The late, 20th century American poet will return by way of a 1959 recording during "An Evening with Robert Frost" Wednesday, April 13 at 7 p.m. via Zoom.
Frost, who died in 1963, was a frequent visitor to Plattsburgh when he would come to see his friend, Dr. Edward "Doc" Redcay, who served as dean of students. It was during these visits that Frost, author of such iconic poems as "The Road Not Taken," "Mending Wall," "Birches," and "The Gift Outright, would come to campus for readings, many of which were recorded on reel-to-reel tape.
"Robert Frost was a friend of Dean 'Doc' Redcay and used to visit him during the summer on Cumberland Head and give talks at the campus while he was here," said Dr. Ron Davis, professor in the journalism program.
Gave Readings on Campus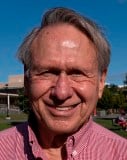 Davis said that Frost gave readings in 1958 and 1959 that were recorded on reel-to-reel tape that were then deposited in Special Collections. Davis made his own copy of the Frost tapes for a poetry class he taught when he first joined the faculty here in the early 1970s. That decision was fortuitous because along the way, the originals disappeared.
"I asked Tim Clukey (communication studies professor) to digitize my reel-to-reel tape," Davis said. "The sound on the original tape had hisses and clicks and went up and down in volume, but Tim masterfully reproduced the recording."
Dr. Anna Battigelli, professor and chair of English, has been interested in doing something with the iconic recordings since Davis told her about them awhile ago.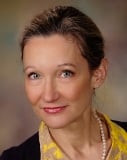 "We've talked about how to share it with the college community and beyond," Battigelli said. "I learned long ago what a great resource Ron is for SUNY Plattsburgh students. This January, we agreed on a timeline for the event."
Shared Frost Notes
Throughout the semester, she and Davis have been sharing notes on Frost, listening to the tape in the hopes of creating a "good experience for everyone who joins us," Battigelli said. "Ron has also worked with journalism lecturer Jack Downs on editing the tape for audibility as well as Tim Clukey. It takes a village; this is a good village."
"As a technical producer, Jack omitted unneeded sentences from the audio, rearranged the sections as needed for four themes we developed for the reading and spliced the sections together," Davis said. "He will be pausing and restarting the audio during the session, checking (Zoom) Chat for comments or questions and trouble-shooting the technical aspects of the program."
The 30-minute taped reading experience will be divided up into three sections for the "Evening with Robert Frost" event, Battigelli said.
'Conversational Voice'
"We'll briefly introduce the section, listen to Frost, and then when all three sections are read, we'll take questions from the audience," she said. "Frost chats with his audience and then launches into a poem, then chats, and so forth.
"It's wonderful to hear his conversational voice in conjunction with his carefully designed poems, which themselves produce such lively speaking voices" Battigelli said. "Frost was a great conversationalist. His readings were always 'talks' in which he 'said' poems. For him, creating a credible speaking voice in his poetry mattered most. Ron has done the college a great service in identifying the tapes, preserving them and making sure we have a record of our connection with one of America's most famous poets."
"An Evening with Robert Frost," featuring Dr. Anna Battigelli and Dr. Ron Davis, will be broadcast live via Zoom Wednesday, April 13 beginning at 7 p.m. at https://plattsburgh.zoom.us/j/91968196418.
For more information, contact Battigelli at 518-564-2134 or email [email protected].