Jump to Footer
Ethics Institute Names Three Fellows for Spring 2020 Semester
---
Three SUNY Plattsburgh faculty members have been chosen as fellows in the Institute for Ethics in Public Life for the spring 2020 semester.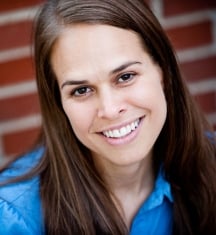 Dr. Shawna Mefferd Kelty, associate professor of theater, will look at the ethical concerns around staging intimacy. According to Kelty, historically, in theater departments and conservatories, actors are often asked to rehearse and perform in physically and emotionally unsafe environments in order to tell their stories.
"As collaborative artists, we gather to explore what it is to be human, and that process requires vulnerability. We cross personal and physical lines. Boundaries blur between what is real and what is fiction, between actor and character," she said.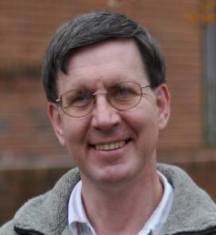 Dr. Jan Plaza, associate professor of computer science, will explore ways online communication, mobile technologies and artificial intelligence foster ethical challenges for society and culture. He is interested in studying the social and cultural effects of technology and, in particular, "the technological forces propelling current forms of propaganda, cybercrime, terrorism and warfare." Plaza will discuss his research at the institute's lunchtime colloquy Feb. 12 beginning at noon in Hawkins 233.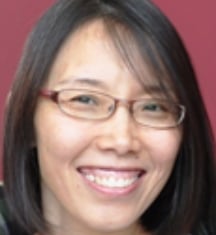 The third fellow this semester is Dr. Yong Yu, associate professor in teacher education, who will examine some of the difficulties the international student population in the United States encounter within institutions of higher education. She will investigate the problems of acculturative stress, adaptation, discrimination, micro-aggression and loneliness that many international students experience during their time on campuses.
In addition to her obligations as an ethics fellow, Yong is serving as the institute's first pedagogy fellow, working cooperatively with the Center for Teaching Excellence that is currently housed in the institute in Hawkins Hall. She will collaborate with CTE teaching fellow, Dr. Jessamyn Neuhaus.
The semester-long fellowship program provides release time from one course and a private office in Hawkins 233. During the residency, fellows spend their time preparing to integrate questions of ethics and civic responsibility into their teaching.
They do this in two ways:
By working on scholarly projects of their own interest, appropriate to their fields, that serve as a gateway into the exploration of a larger arena of significant ethical issues
Working with other fellows and faculty in acquiring a well-grounded understanding of ethics as it relates to civic life as well as skills in sharing these perspectives with students in the courses they teach
The institute holds regular Wednesday lunchtime colloquies throughout the academic year.
Established in 1999, the institute has provided fellowship experiences to almost 100 faculty members from more than 30 departments. In addition, the institute's roster includes five senior scholars. Current fellows spend time each week in guided inquiry seminars led by institute director, Dr. Jonathan Slater.
For more information, contact Slater at 518-564-3018 or email [email protected].