Jump to Footer
College Mourns Deaths of Two Campus Icons
---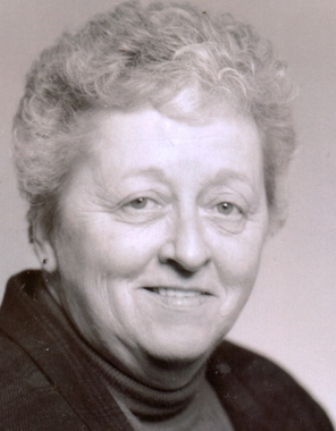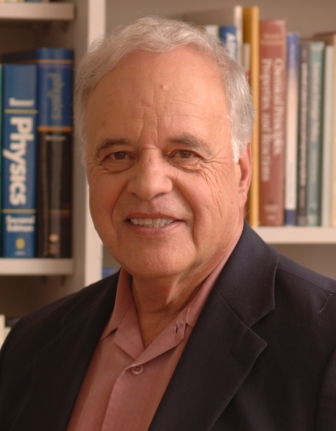 Between Friday, April 19 and Tuesday, April 23, 2019, SUNY Plattsburgh lost two of its most enduring and endearing figures to cancer, Cheryl Hogle and Dr. David Mowry.
Ms. Hogle, 73, of Pensacola, Fla., retired associate dean of students, began a lifelong connection to SUNY Plattsburgh when she arrived on campus as a freshman in 1964. She earned her in liberal arts in 1968 and her graduate degree in college and agency counseling four years later. During that time, she served the college as a resident assistant and residence hall director. In 1967, she became the first woman to serve as president of the Student Association.
"I learned about interpersonal relationships, about negotiations, about compromise and communications," she said of her time in the SA from her home in Pensacola in 2010. "I was able to learn from some of the masters — George Angell, Bill Flynt, Dean Hood and Doc Redcay."
Today, Ms. Hogle is viewed as one of those masters.
Instrumental in Development
"Cheryl was instrumental in my development as a person and as a leader," said Michael Cashman, who served two terms as president of the SA when he was a student at SUNY Plattsburgh. Cashman is supervisor of the Town of Plattsburgh. "I had the good fortune to get to know her as a student leader and stayed connected with her for nearly 20 years. Her life served as a source of inspiration to me."
Although she retired as associate dean in 1998, she moved over to College Auxiliary Services, where she served as its executive director until 2001 when she and her spouse, Beverly Hodge, retired to Pensacola.
Ms. Hogle received the 1987 Chancellor's Award for Excellence in Professional Service and the Plattsburgh Alumni Association's Faculty/Staff Impact Award.
Her work at SUNY Plattsburgh led to a career-long love of residence life. She oversaw the selection, training and supervision of countless res-life staff members. As a result, those who worked under her, like Bryan Hartman, vice president for student affairs, have often cited Ms. Hogle with having changed their lives. In 2006, the Algonquin Residence Hall courtyard was named the Cheryl M. Hogle Courtyard.
"Like so many before me and after, Cheryl gave an opportunity to be a student leader at SUNY Plattsburgh by hiring us to be a resident assistant," Hartman said. "She saw potential in us that we didn't always see. Her example and high expectations, actually we were afraid of her, made everyone want to do their best. No one wanted to disappoint Cheryl.
'Most Compassionate'
"Behind that rough exterior was one of the most compassionate individuals I ever met," he said. "Cheryl also had a wicked sense of humor that made her a joy to be around. She is why I and numerous former student leaders followed her into having a career in student affairs. Cheryl has a lasting legacy at SUNY Plattsburgh for many reasons, including being the first woman SA president. She opened up many doors for women in her career and has been missed since she retired."
Ms. Hogle was also a charter member of the Plattsburgh Circle Omicron Delta Kappa, the national leadership honor society. She had been an integral part of its development since the circle was founded in 1981, and she was active in the national chapter, serving as its first woman president from 1998 to 2002. Before that, she served as faculty province director and national vice president for extension. In 2008, the national ODK re-named its second-highest award the Cheryl M. Hogle Distinguished Service Award.
In 2010, Ms. Hogle was presented with the rare Laurel Crowned Circle Award. At the time, only 19 other people had received the award since its inception in 1914.
Indelible Legacy
She leaves behind an indelible legacy as she touched numerous folks in similar ways," said Cashman, whose ties to Ms. Hogle include his active involvement in ODK. "I was most fortunate to be among them and will be eternally grateful."
Funeral arrangements have been entrusted to Hamilton Funeral Home, 793 Gilbert Road, Mooers, N.Y., 518-236-4747, www.hamiltonfuneralhome.com.
In lieu of flowers, donations in her memory may be made to The Cheryl Hogle Student Life Endowment, Cheryl Hogle Leadership Endowment, or the ODK Endowment at SUNY Plattsburgh online at alumni.plattsburgh.edu/makeagift or in care of the Plattsburgh College Foundation, 101 Broad St., Plattsburgh, N.Y., 12901 or a charity of your choice.
To honor Ms. Hogle's memory, the SUNY Plattsburgh Alumni Association is planning an event during Homecoming Weekend, Oct. 18 and 19, 2019. The details will be shared at a later date.
Dr. David 'Doc' Mowry
Dr. David "Doc" Mowry, 77, professor emeritus of philosophy and retired director of the Honors Program, helped spearhead the creation of the Honors Program in the early 1980s and steered it admirably since the first honors seminars were offered in the fall of 1984. He joined the SUNY Plattsburgh philosophy department right out of graduate school in 1971. Throughout the years, he taught legions of students, including Dr. Jack Weinstein '91, who went on to earn his own Ph.D. in philosophy and dedicated his first book to his mentor.
"David Mowry was the consummate teacher and mentor," Weinstein said. "He understood the dignity of the student better than any person I have ever met. He also had a remarkable sense of what not to say in a classroom, of how to leave enough space for active minds to make their own connections.
"Teaching was a joy for him, but bearing witness to student learning was his greatest pleasure. Decades' worth of Plattsburgh State students have better lives because of David's teaching, and I suspect we are all better people because of him as well. To say that he will be missed is both an understatement and an oversimplification. His legacy will be felt for generations."
The product of a SUNY education, Dr. Mowry earned his bachelor's degree in philosophy from SUNY Oswego in 1966. His master's in 1969, and his doctorate, in 1974, both come from Boston University.
Philosophy 'First Love'
"Philosophy was my first love," Dr. Mowry had said at the time of the Honors Program's silver anniversary in 2009. But the Honors Program "has for me without question turned out to be a profound career, far beyond any expectations I had. It's been a wonderful, wonderful experience. I get to work with the best faculty and our best students in a setting that's challenging and creative. It's what the Honors Program was created for and turned out to be."
Dr. Mowry moved through the ranks of faculty promotion, arriving as an instructor and then being named assistant professor in 1974, associate professor in 1980, and full professor in 1990. In 2001, he was promoted to the rank of SUNY Distinguished Teaching Professor. He holds the SUNY Chancellor's for Excellence in Teaching and received the college's Alumni Association Impact Award.
The year after retiring, Dr. Mowry received one of SUNY Plattsburgh's highest tributes, the Distinguished Service Award, presented to him by the College Council at commencement. At a Homecoming 2018 event, the Honors Center Seminar Room B was named the David N. Mowry Seminar Room.
Kind, Gentle Soul
Toni Anne Nichels '88, senior managing counsel for Xerox Corporation in the Office of General Counsel, spoke at the Honors Center dedication.
"I have never met a kinder, gentler soul than Dave," Nichels said today. "He cared about every student he encountered, and they knew it. He was more than my professor; he was my family, and when I graduated, we continued to build on our friendship for the next 31 years. Next to my own parents, he was the most important influence in my life. I know that his spirit lives on in me and in thousands of students whose lives he touched.
Dr. Mowry's years at SUNY Plattsburgh, from his work in the Honors Program to philosophy, "have been a great joy in my life. I get the deepest satisfaction to see that potential in students and never know how it's going to be tapped. It's been remarkable and delightful."
Calling hours will be held Tuesday, April 30 from 2 to 4 p.m. at the R.W. Walker Funeral Home, 69 Court St., Plattsburgh, 518-563-1760, which is in charge of arrangements. A celebration of life memorial service will be held at Valcour Inn and Boathouse Saturday, Oct. 5 from 1 to 4 p.m. Memorial donations made be sent to the SUNY Plattsburgh Scholarship Fund in care of the College Foundation, 107 Hawkins Hall, 101 Broad St., Plattsburgh, N.Y., 12901, or to Project Brigid, https://www.projectbrigid.org/.