Jump to Footer
College Announces Spring 2020 Dean's List
---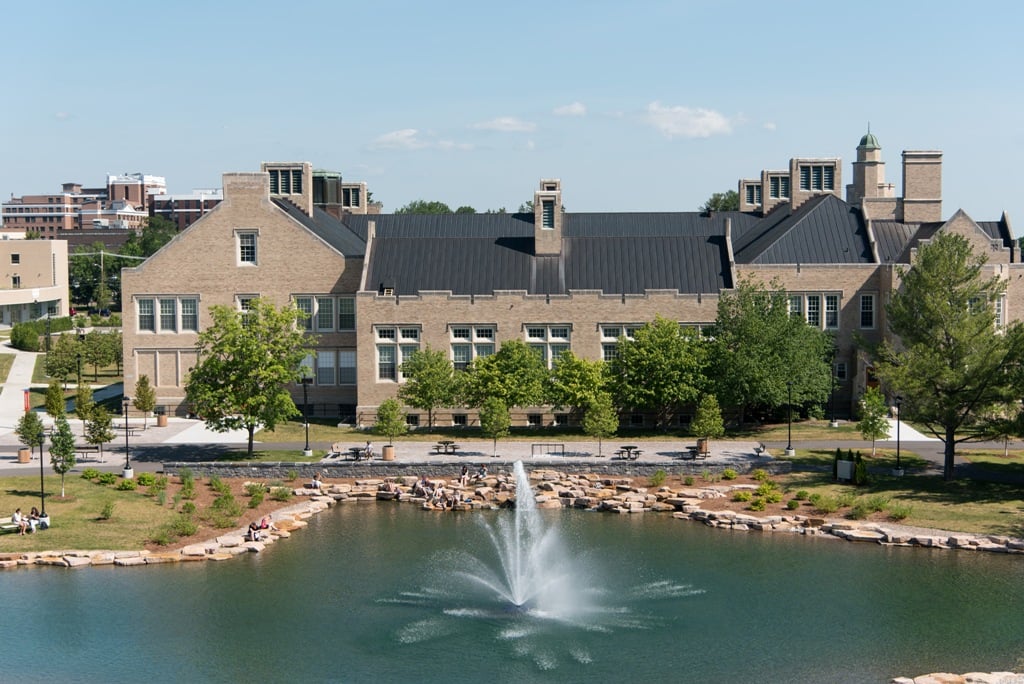 The SUNY Plattsburgh dean's list for spring 2020 includes students from 20 states and 32 other countries.
This semester's dean's list required a minimum of six credits taken for a standard letter grade for full time students. Part-time, matriculated students are also eligible for the dean's list after accruing 12 credit hours consecutively and achieving a minimum 3.5 grade point average. The credits may be accumulated in more than one semester. Graduate students are not included in the list.
Students are listed in order of hometowns.
Alabama:
Heflin: April Shearer
Arizona:
Mayer: Caroline Nizel
California:
Costa Mesa: Ivy Boric
Riverside: Michelle Simmons
Colorado:
Denver: Madison Martin
Norwood: Eyvaz Alasgarli
Connecticut:
Brookfield: Leia Thomas
East Haven: Michael Falanga
Hartford: Marie Menhart
South Windsor: Rana Hijazi
Florida:
Altamonte Springs: Amaris Diaz
Kissimmee: Elaine Santos
Orlando: Raznae Mcintosh
Pompano Beach: Jake Sutton
Pontevedra: Tabitha Butler
Tampa: Melanie Hines
Georgia:
Atlanta: Henry Koch
Augusta: Zachary Hall
Illinois:
Aledo: Laman Hanifayeva
Chicago: Danielle Young
Harvard: Grace Dawson
Mount Prospect: Abigail Brush
Maine:
Bethel: Suphanat Maneesai
Maryland:
Bethesda: Paris Gurdon
New Market: Joseph Gula
Owings Mills: Morayooluwa Okesola
Rockville: Kerri Corcoran
Waldorf: Andrew Shelak
Westminster: Tanner Tobias
Massachusetts:
Boston: Cherlyn Jia Lin Ho, Minh Le, Quan Le, Manh Nguyen
Fall River: Phuong Mai Dang
Marlborough: Jennifer Manning
Norfolk: Jesse Brown
Worcester: Nataina Mervilus
Michigan:
Birmingham: Taylor Whitney
Macomb: Erin Mcardle
Novi: Kendall Wasik
Saginaw: Sara Krauseneck
New Hampshire:
Manchester: Marissa Perry
New Jersey:
Bloomfield: Emani Mcdowell
Jersey City: Brittany Sears
Kinnelon: Michael Cafiero
Park Ridge: Nicholas Lawler
Sparta: Adam Dempsey
Wayne: Lauren Devoe
New York:
Acra: Ryan McGrew
Adams Center: Sara Busler, Taylor Edgar, Jessie Richardson
Adams: Hannah Austin, Halle Burt
Albany: Rachel Cardiff, Elijah Crosbourne, Sydney Dethomasis, Catherine Efstathiou, Gregory Gallup, Alaina Guidetti, Brooke Haldeman, Jessica Johnson, Alexandra Leisenfelder, Sierra Mcgivney, David Plumb, Gabrielle Rodriguez, Caitlin Singh, Maxwell Turner, Caroline Whitebread
Altamont: Alexandra Benjamin, Benjamin Rosenblatt, Laura Simpson
Altona: Kendall Bush, Victoria Dragon, Steffaney Jabaut, Noah Lambert, Anthony Martinez, Cody Peryea, Mara Ryan
Amsterdam: Jasmine Bernardo, Willie Corley, Chasity Cruz
Antwerp: Andrea Richelieu, Zachary Ronas
Apalachin: Courtney Keenan
Ardsley: Molly Grossman, Charlize Guerra
Argyle: Dylan Ellis, Peytin Mattes
Arverne: Emmanuel Overo
Astoria: Aysun Akhundlu, Malinda Collin-Rivers, Daniel Marino
Au Sable Forks: Rosja Depo, Bryce Douglass, Rachel Ford, Bailey Haner, Madison McCabe, Angela Weller, Emmie Zielinski
Aurora: Ruth Lulu
Ausable Forks: Hannah Rondeau
Babylon: Bailey Dell'Erba
Baldwinsville: Ryan Lioy, Jacklynn Martine, Elizabeth Mautz, Kessie Patnode
Ballston Lake: Andre Gregorian, Rachel Miller, Alyssa Roy, Jonathan Sinopoli, Madeline Zehshear
Ballston Spa: Alexander Bianca, Samuel Bond, Regan Bouleris, Nicole Choiniere, Lisa McCabe, William Newsom, Lynne Ogden, Coleman Perella, Brittney Rituno, Abigail Rotondo, Brandon Russell, Emily South, Kristofer Weir
Bangor: Emery Laramay
Bardonia: Caitlyn Okeeffe
Bay Shore: Connor Brody, Brian Keach
Bayport: William Draffin, Ryan Jones
Bayside: Johnny Huang
Bayville: Kristina Lollo, Caroline Rice
Beacon: Kyle Walsh
Bedford Hills: Jonathan Alvarenga
Bedford: Kaylie Schiltz
Bellmore: Emma Westbay
Bellport: Laura Haverty, Frances Porcaro
Berne: Mustafa Atwi
Bethpage: Alexis Poggio
Binghamton: Derek Grenolds
Bloomingdale: Benjamin Goff, Christian Thomas
Blue Point: Kevin Wines
Bohemia: Jessi Robertson, Melanie Saidler
Boiceville: Maya Mainieri
Bolton Landing: Tyler Dawson, Ceshele Powell
Brasher Falls: Alexandra Craft, Leah Francis
Brentwood: Justin Mayo
Brewster: Frances Merkel, Samuel Tascione
Briarwood: Sarah Joseph
Broadalbin: Courtney Shepard, Megan Snyder
Brockport: Anna Fisher
Bronx: Wellington Bermudez Baldera, Adoma Amoah-Mensah, Ayesha Abdallah, Juhaina Abdul-Kadiri, Oluwadamilare Agosa, Paola Alba Jimenez, Camryn Allen, Lily Alvarado, Vanessa Amoako, Daniel Arroyo, Mariah Arzu, Samuel Atuahene, Crystal Baez, Kenneth Baez, Elijah Banson, Laura Batista, Kyla Berry, Russia Boles, Christopher Brown, Paola Caba, Almeta Cable, Diana Calle Guzman, Alexandra Carvajal, Kiesha Charles, Douvaee Clarke, Princess Danso, Vanessa Darko, Tamara Dean, Jefferson Deluna, Elhadj Diallo, Natalie Dinuzzo, Esther Estrada, Henry Figueroa, Shikira Fisher, Vidalis Francisco, Emily Gaudio, Mabel German, Kiara Gomez, Diana Gonzalez, Tracy-Ann Green, Brandon Gyawu, Jillian Husk, Saran Kaba, Moussa Keita, Autumn Knight, Alyssa Koutellos, Alexandra Lewis, Alyssa Maradiaga, Crifany Marte, Meaghan McCormack, Melissa Mendoza, C'Asia Miles, Jose Montilla, Rashad Nicholas, Nkechi Nwagbara, Jesujuwon Odeyemi, Deliana Ortiz, Victor Ortiz, Rahmel Pacheco, Brian Perez, Christina Plummer, Tryphena Quaicoe, Richeal Quartey, Imanol Ramos, Noah Robles, Marleny Roche Jimenez, Andrelina Rojas, Derek Ronda, Toluwani Samuel, Rosabel Sanchez, Miabella Santana, Samantha Sanzaro, David Sepulveda, Querida Sidney, Drewana Simon, Skarleth Solano, Tiemoko Soumano, Charles Spence, Winosha Steele Michael, Aaliyah Stewart, Mykai Sullivan, Nitiva Thomas, Mai'eja Williams
Bronxville: Liam Byrne
Brooklyn: Jocelyn Acosta, Michael Albert, Dania Alexander, Gordon Alexander, Leslie Alvarado, Jadae Argro, Peter Ashfield, Elizabett Baez, Ayana Barnette, Felicia Benoit, Jasmine Best, Jolizbeth Bonilla, Jadzia Briggs, Pouda Chen, Yishan Chen, Destiny Ciliberti, Tiarra Crowe, Raven Cunningham, Kamille Dawkins, Catalina Espinosa, Melissa Forte, Jacob Garcia, Raushan Girard-Isaac, Nyela Graham, Xuanye Huang, Brittany Jadoo, Jerry Jean-Baptiste, Mac-Olivier Lalanne, Hanxi Lin, Jingying Lin, Xiaowei Lin, Xuanting Liu, Kyah Loftin, Jielian Ma, Lauren Mighty, Jeissefer Morales, Roshelle Nelson, Osasumwen Osa, Josefin Pagan, Arianna Payne, Brianna Peralta, Ericka Perez, Andre Phillip, Cybil Quarcoo, Austin Rentas, Jonnell Richard, Ciarah Richmond, Fiona Robinson, Tyzara Robinson, Amanda Ryba, Omar Saldivar, Shakira Seville, Anthony Soto, Lorraine Tang, Claudia Theagene, Kerry Thompson, Arianna Totaram, Muyinjon Turobov, Gabriela Urena, Allyson Weeks, Qi Zheng
Brushton: Alexandra Hooker, Kalista Malette, Taylor Showen, Carly Taylor
Buffalo: Edward Baillargeon, Evan Dommer, Jeremy Fithian, Cullen Kane, Jarrett Pietrowski, David Spada
Burnt Hills: Monica Jerry, Kristen Langdon, Danielle Traver
Cadyville: Adriana Bell, Austin Duquette, Laura Farrell, Faith Haley, Logan Jarvis, Makayla Lafountain, Nicholas Mather, Lydia Miner, Angelique Moore, Hailey Parker
Calverton: Shania Daniel
Cambria Heights: Akyiaa Mondesir
Cambridge: Abigail Daniels
Camden: Ciera Verschneider
Camillus: Maxwell Neimeier
Campbell Hall: Hannah Cunningham
Campbell: Michael Badding
Canastota: Madison Bateman, Kelly Gloo
Canton: Isabel Dashnaw, Milaglos Smith, Wayne Stokes
Carmel: Julia Ennis, Danielle Nestor, Katherine Rodriguez
Caroga Lake: Christian Germany
Carthage: Breven Jacobs, Madison Myer
Castleton: Samantha DiLorenzo
Cazenovia: Kathryn Robbins
Center Moriches: Hunter Wheeler-Cooney, Brian Yu
Centereach: James McGarrity, Abigail Zerbe
Centerport: Raffaella Bevilacqua
Central Square: Jamie Keys
Champlain: Owen Babbie, Sarah Babbie, Austin Burke, Brianna Forkey, Casey Frederick, Emily Lord, Jason Parent, Jessica Pelkey, Caitlin Torres
Chappaqua: John Farrelly
Charlton: Stephanie Wawrzyniak
Chateaugay: Hafsa Abid, Elara Martin, Karlee Martin, Morgan Thomas, Rachael Young
Chatham: Lillian Potter
Chaumont: Meghan Donaldson, Hanna Rose
Chazy: Hunter Bechard, Kayleigh Bell, Aubrie Bourgeois, Edward Clausen, Morgan Collins, Cameron Doran, Delaney Garrant, Kailey Garrant, Lindsey Gilmore, Abigale Gonyo, Cassandra Jock, Bruce Juneau, Ely Moak, Kelsey O'Connor, Ali Thibault
Chester: Jeffrey Koff, Nina Maas, Nicole Palmieri, Jenna Sharp
Chestertown: Frederick Culver, Emily Gould
Churchville: Daniel Bonafede, Stephanie Kozloski
Cicero: Conner Gonzalski
Clarence Center: Emma Faso
Clay: Mackenzie Kronk
Clayton: Shayla Ormsby
Clifton Park: Uzair Ahmad, Isabella Anderson, Bogdana Berezovska, Erin Doescher, Natalia Donu, Nicholas Evans, Haley Halse, Madison Hoff, Greg Howard, Arben (Benny) Nezaj, Lia Prager, Jacob Prescott, Alex Prince, Meagan Sherry, Leann Shockley, Erika Snyder, Nicholas Vilardi
Climax: Nicole Weidel
Cohoes: Camryn Mesick, Noah Savastio, Madison Schermerhorn, Morgan Slusarczyk, Leah Yanni
Cold Spring: Aubrey Stowell
College Point: Renee Choong, Alexis Larreategui
Colonie: Caitlyn Haley, Robert Johnson
Colton: Sarah Buck-Morrill
Commack: John Beirne, Michael Foran, Gabriella Gambino, Alexa Hill, Ryan Kurz, Jamie Maloney, Kathrina Pastore, Vincent Perna, Kyle Petruzzi, Jordan Schiff, Allison Seidman
Congers: Brett Goldberg, Kurstin Nelson
Conklin: Alyssa Lasky
Constable: Denelle Sauve, Erin Tatro
Copenhagen: Olivia Carroll, Emily Scholler
Coram: Devon Anzini, Kanisha Strider
Corinth: Chantz Baudoux, Mackenzie Dolan, Thomas Ouimet
Corning: Alexander Hepburn
Cornwall On Hudson: Alessandra Vangas
Cornwall on Hudson: Anne Hughes
Cornwall: Gabriella Ferrara, Kaitlyn Preiss
Corona: Elizabeth Oser, William Tenezaca
Cortlandt Manor: Krysta DeMaria, Reed Friel, Catherine Mazza, Grace Mazza, Kyle O'Brien, Julia Torregrossa
Coxsackie: Genevieve DeFrancesco
Craryville: Regan Muller
Cropseyville: Gabriel Constanza
Croton Falls: Michael Keating
Croton On Hudson: Jessica Macci, Mollie Matzkin
Croton on Hudson: Serghei Semionov
Crown Point: Bailey Skinner
Cutchogue: Mikayla Osmer, Jillian Secaida
Dannemora: Nicole Donah, Samantha Finizio, Elizabeth Trudeau
Deer Park: Taisha Dormil, Matthew Ferrara, Amire Mohmed, Erica Troiano
Delanson: Sarah Apple
Delhi: Adelena Sackett
Delmar: Rebecca Coolidge, Caitlin Daley, Mollie Drew, Jacob Giacone, James Hartunian, Lake Isachsen, Joseph Kolberg, Ella Levasalmi, Oliver Reil, Lauren Stathopoulos
Diamond Point: Abigail Seamans
Dix Hills: Catherine Lutz
Dryden: Kanjanapa Supyen
Duanesburg: Emily Malone
East Northport: Kyle Dodge, Caitlin Johnson, Ryan Pedersen
Eagle Bridge: Wyatt Whitman
Earlton: Megan Eldred, Matthew Wagner
Earlville: Jessica Pollard
East Aurora: Madeline Nemec
East Elmhurst: Kelly Mejia
East Greenbush: Matthew Hernandez, Kierstyn Higgins, Brianna Miller, Natalie Nista, Ryan Nista
East Islip: Danielle Frage, Emily Glennon, Lindsay Guzzetta
East Meadow: Kayla Famillette, Kristen Kavanagh, Jacob Levyns
East Meredith: Kate Davis
East Moriches: Emily Hulse
East Northport: Steven Binder, Ivelise Carrasquillo, Erik Cetta-Friedrich
East Norwich: Brian Marino
East Rockaway: Gaby Herrera
East Setauket: Emma Press
Eastchester: Chloe Murasso
Eastport: Sarah Gardella
Eden: Grace Haier
Elizabethtown: Elsa Koop-Angelicola, Malina Lawrence, Marie MacFarlane, Cheyenne Sousie
Elizaville: Sidney Dagnino
Ellenburg Center: Meg Atkinson, Daniel Hoff, Alexis Kerr
Ellenburg Depot: Zachary Buzzell, Alexander Dezan, Ethan King, James Minckler, Shaylyn Rowe, Ashton Wright
Elmira: Daniel Prechtl
Essex: George Hearn, Christopher Lawrence, Jeannette Staats
Evans Mills: Ian Mahoney
Fairport: Tatum Szalay
Far Rockaway: Misa Dowdell, Samantha Giambrone, Ashley Pascual
Farmingdale: Maria Ansley, Julia Brady, Danielle Gyedu, Davina Gyedu, Molly Mccarthy, Naomie Pierre
Farmington: Brittany Tapscott
Farmingville: Alexa DeAngelis, Patrick Pfeifer, Carley Saladino
Fayetteville: Everett Mcintire, Tyler Middleton
Feura Bush: Alec Golden
Fishkill: Samantha Mosca, Zachary Schaub
Floral Park: Vincent Liu, Isabella Perrini
Flushing: Trinity Chia, Jennifer Molina
Fly Creek: Lauren Lionetti
Fonda: Ashlee Jones
Fort Ann: Brianna Gauthier, Christopher Godfrey, Chelsea Gundel, Danika Mulcahy
Fort Covington: Jared Bigness, Delaney Morneau, Alyssa Smith, Tianna Smith, Devin Snyder
Fort Edward: Teresa Miller, Mackenzie Mills, Jamie Munyon, Natalie Perras, Elizabeth Richards, Kaicey Sardina, Kaylin Scott, Jordan Suprenant
Fort Montgomery: Aric Stoll
Fort Salonga: Meghan Hund
Franklin Square: Sara Arevalo, Amanda Davi
Freeport: Ryan Evans
Fresh Meadows: Xiaoai Ren
Fultonville: Ian Coyne
Gabriels: Amanda Schneck
Galway: Casey Dunleavy, Amber Schwab
Gansevoort: Trisha Baker, Sadie Clough, Sarah Daignault, Tyler DeFoe, Trent Delor, Madison Gallup, Kennedy Jameson, Hannah Macintosh, Olivia Mason, Jace McClements, Jeremy Pavelchak, Brittany Pedersen, Heather Richardson, Hamza Siddiqui, Margot Tanner, Max Tompkins, Johanna Williams
Garden City South: Gianna Morfesi
Garden City: Juliana Russ
Gardiner: Anna Mcduffie
Garnerville: Josue Deluna Hilario, Julianna Dinh, Brandon Stewart
Geneva: Devin Cobb
Germantown: Steven Tanzi
Gilboa: James Vlahakis
Glen Oaks: Brianna Sierra
Glendale: Kayla Feliciano, Alissa Gonzalez, Jessica Graue
Glenmont: Mckenzie Cataldo
Glens Falls: Sonja Balcom, Jonathan Crouch, Frank Endieveri, Mary Howk, Cindy Ketchen, Lynae Kovatch, Erin LaPoint, Taylor Lloyd, Sophia Vanderpool, Erica Wright
Glenville: Megan Benner, Christopher Chase, Andrea Koetzle, Ryan Marhafer, Acadia Pezzolesi
Gloversville: Cameron Biche, Ryan Bolebruch, Marielle Dador, Rami Issa
Goshen: Jillian Dendanto, Charlotte Martindale
Gouverneur: Jordon McCloud, Katrina Wells
Grand Island: Lauren Bargar
Granite Springs: Eric Cyran
Granville: Mackenzie Aldous, Jasmine Andrus, Alexis Carroll, Chaisleigh Cosey, Kealey Festa, Bradley James, Ashley McCarthy
Greenfield Center: Thomas Catanzarita
Greenwich: Ben Clifton, Gabrielle Gardephe-Besanceney, Grace Lohret, Aidan Manning, Carson McKinley, Jesse Tefft
Greenwood Lake: Brian Bower, Adrian Neza
Guilderland: Nickolas Siggia
Hadley: Melissa Astafiev, Randi Branch, Andrew Lembo, Jessica Skelly
Hague: Skylar Withrow-Morales
Halfmoon: Ethan Behan, Renee Bourgeois, Rebecca Diller, Matthew Garger, Emily Gottung, Brandi Markowski, Erica Ruchlicki
Hamburg: Abigail Reichert
Hampton Bays: Annalise Romagnoli, Vanessa Urbano Ochoa
Harrison: Rocio Gomez
Hauppauge: Victoria Matedero, Katherine Parrett, Eric Tochterman
Haverstraw: Gustav Rugg
Hempstead: Jalena Young
Henderson: Conor Dickinson
Henrietta: Deja Richardson
Hicksville: Melissa Agnese, Favian Arenella-Vera, Sean Hennessey, Amy Kacprzycki, Jonathan Kinnaman
Highland Mills: Gillian Herrmann
Highland: Celeste Considine, Trevor Eichler, Barbara Marshall
Hillburn: Antonia Mattiaccio
Hillsdale: Sofia Schifano
Hilton: Shannon O'Brien, Audri Walworth
Holbrook: Alysia Aponte, Alexa Cariello, Kristin Cariello, Amanda Corcoran, Jason Cusa, Tara McGovern, Hannah Stelmashuk, Kayla Stierle
Holland Patent: Olivia Smith
Hollis: Paola Macchi
Holtsville: Justin Biviano, Danielle Sturek, Nicole Telford
Homer: Joshua Frenia, Tyler Frenia
Honeoye Falls: Kara Oatman
Hoosick Falls: Rachael Lewsey, Cheryth Youngmann
Hopewell Junction: Alexandra Cohen, Stephen Dixon Jr., Rachael Moran, Julianne Ronner, Julia Waterous
Horseheads: Erin Carroll, Hannah Rohan
Howard Beach: Turan Yagublu
Hudson Falls: Patricia Babson, Amanda Goodspeed, Ariona Mallory, Keely Murphy, Madeline Pepin, Mikayla Plummer, Travis Reynolds, Aimee Scott, Katelyn Sheehy, Alexis Winney, Chase Wojtowecz, Sara York
Huntington Station: Natalie Gonzalez, Ariana Monterroso
Huntington: Kelsie Gensel, Julianna Richter, Natalia Simmons
Hyde Park: Tristan Jaeger, Mary-Kate Sweet
Ilion: Keiffer Knowles
Indian Lake: Sydney Benton, Ashley Gadway
Irvington: Kelly Degnan
Islip Terrace: Miguel Aballay, Shannon Devlin, Samantha Morris
Islip: Donald Palumbo, Kristen Thomas
Ithaca: Finnian Kellmurray, Indianna Stratton
Jamaica: Temilayo Anthony, Jenica Charles, Travis Cox, Dyllan Green, Courtney Hutchinson, Brittany Singh, Jessica Thelwell, Chanalle Wilson
Jay: Joa Allen, Ashleigh Baer, Vanessa Garrow, Tyler Light, Katherine McDonald, Lucy Ward, Mollie Ward
Johnsonville: Jacqueline Rodda
Johnstown: William Hoenzsch, Daren Koba, Nanami Yasuda
Keene: Hanna Whitney
Keeseville: Taylor Alexander, Haley Ashline, Jillian Bacon, Mary Barkla, Sylvia Benatti, Richal Bisht, Elliana Bowlen, Randy Brooks, Tatiana Campos, Kilian Croghan, Sommerleigh D'Elia, Connor Devins, Nathan Devins, Danielle Dubay, Liz Feeley, Tressa Loreman, Lawrence Montanaro, Kyle Osborne, Jerrica Rock, Ali Sikandar, Myah Straight
Kew Gardens: Wella Yunitasari
Kings Park: Felicia Alicata, Briana Inzone, Meaghan Mckenna, Jennifer Nealis, Lauren Vellecca
Kingston: Christian Ott
La Fargeville: Taylor Nims
Lagrangeville: Emily Caoili, Julianna Scalamandre
Lake Clear: Kelly Dalton, Theresa Hyland, Arriana Patraw
Lake George: Rachel Green, Madison Lafond, Hayden Mcglauflin, Sydney Russell
Lake Grove: Rebecca Block, Owen Mccormick, Morgan Trusley
Lake Luzerne: Trevor Baker, Darcy Dunn, Andrew Foley
Lake Peekskill: Alisa Canaj
Lake Placid: Morin Bissonette, Ashley Davis, Nathan Jeffery, Alivia Sapone, Ashley Strack
Lake Ronkonkoma: Shannon Hackett
Larchmont: Cameron Richards
Latham: Nakia Abdelmeged, Michael Demarco Jr., Claire Donlon, Cameron Kaercher, Susan Sheppeck, Tanya Tutunjian, Jessie Williams
Laurel: Amy Macaluso, Courtney Wharton
Laurelton: Jasmine Alexis
Liberty: Mary Conway
Lindenhurst: Parker Gill, Oxana Levchenko, Teresa Moran, Dilon Smith, Amanda Steinman
Lisbon: Camryn Chester, Mikayla Deruchia, Madelin Doelger
Little Neck: Rebecca Shaller
Liverpool: Megan Blake, Frank Emmi, Madison Wheeler
Lockport: Asa Pilbeam, Emma Schad
Long Beach: Blake Lewis
Long Lake: Madiyar Rakhymzhan
Loudonville: Ava Cristiano, Patrick Rowan, Isabella Spadinger
Lowville: Sarah Farney, Sierra Laribee, Emily Ward
Lynbrook: Mikelle Cabral-Martin
Lyon Mountain: Montana Courtney
Mahopac: Abigail Azadian, Nicholas Careaga, Nicole Liebowitz, Ryan Mullins, Thomas Oconnor, Amanda Rosselli, Pierce Steinberg, Zoe Wolters
Malone: James Allison, Jessica Broeker, Katie Dupree, Myah King, Alexandra McKellar-Jones, Kristyn Penera, Kathleen Recore, Hannah Schack-Sehlmeyer, Kamden Spicer, Breanna Sprague
Malta: Alaina Johnson
Malverne: Daniel Cardito
Mamaroneck: Gabriela Alvarez, Magali Bogarin, Lea Casher, Christopher Mendoza, Giuliana Mirabile, Jenner Velasquez, Noel Vidal
Manlius: Timothy Lansing, Jack Rubacka, Erin Wiggins
Manorville: Hannah Parente, Kirsten Szalkowski
Marietta: Meghan O'Brien
Marlboro: Marissa Mylie
Maspeth: Kelly Byrnes
Massapequa Park: Jessica Brucato, Matthew Farley, Joseph Magrino, Steven Mahan, Grace Pavarini, Eric Rennard, Kenneth Wing
Massapequa: Michael Barbas, Samantha Blasco, Emily Chicoine, Nadine Ciardulli, Siobhan Flanagan, Gianni Murano, Hannah Opisso, Alexa Rennella, Nicholas Von Rosk
Massena: Dayna Barclay, Katherine Englert, Shaunessy Laclair, Alexandra Marolf, Michael Meddings, Jacob Palmer, Gavin Perrine, Nicole Revai, Makenzie Thompson, Jeremiah Von Borstel
Mastic Beach: Kurt Cancemi
Mastic: Brian Basile
Mayfield: Jillian Chase
Mc Graw: Kassandra Doran
Mechanicville: Madison Healy, Matthew Kucharski, Raheel Thalho, Evan Wantuch
Medford: Matthew Rubenstein
Medusa: Deanna Ryder
Menands: Mikayla Rossier
Merrick: Amelia Bartolino, Philip Perazzo, Corinne Schmid
Mexico: Erin Waloven
Middle Granville: Travis Gebo
Middle Grove: Zak Ogden, Gilliam Shrader, Noah Wetzel, Thor White
Middle Island: Christy Noel
Middle Village: Iuliana Radulescu
Middletown: Samantha Cloidt, Joseph Falco, Carolina Giraldo, Thomas Hanlon, Daniel Knowles, Timothy Lorenzen, Rammy Marte, Meredith Pospisil, Emily Stehlik
Miller Place: Michael Arcidiacono, Zachary Gill, Donald Lamanque, Lauren Lamanque, Emma Sweeney
Mineola: Michael Buono
Minoa: Jacob Buell
Mohegan Lake: Luke Rapaport
Moira: Patricia Davenport
Monroe: Jack Bermingham, Christian Garner, Caroline Harrington, Amy Heimowitz, Kristina Skowronski
Montrose: Christine Burke, Tracy Deady, Destiny Wamack
Mooers Forks: Harleigh Green, Arleigh Lafountain, Hunter Leduc, Caitlyn Lintner, Saya Mcdonald, Jarrett Mcneil, Makayla Monette, Chrysa Rabideau, Danielle Rabideau
Mooers: Melany Adams, Gabrielle Dumas, Maria Foley, Tiana Mangine, Nathan Thibodeau, Emilee Wysko, Zachary Young
Moravia: Colton Langtry
Moriches: Gabriella Iadanza
Morrisonville: Sydney Adolfo, Dakota Arquette, Christina Bedard, Jade Bola, Abigail Bone, Danielle Brothers, Justin Burdo, Aiden Coolidge, Ariana Coolidge, Amanda Crafts, Brooke Dew, Jordan Duquette, Heather Dutko, Dennis Dwyer, Kristen Edwards, Michael Hamilton, Brian Menia, Hunter Mossey, Ashley Orzech, Thomas Orzech, Mary Ransom, Anastasia Raville, Samuel Robinson, Edward Rock, Lucas Smith, Josalin Trombley, Samantha Wells, Kimberly White, Haley Williams, Nicholas Wilson, Zachary Ziemer
Mount Sinai: Amanda Marino, Amanda Mersincavage, Rebecca Piekarski, Tyler Spagnolo
Mount Vernon: Dominique Burke, Domenica Lacouture
Nanuet: Amanda George, Vianne Palad
Nassau: John Guzek, Angel Velasquez
Nesconset: Jared Silverman
New City: Brendan Dolan, Alexis Kramer, Arianna Milich, Shawna Noto
New Hartford: Angelo Sinisgalli
New Hyde Park: Sara Decarle, Alex Garabedian, Alana Moran, Danielle Schwartz
New Paltz: Alexis Garcia, Madison Giuliani, Ruby Gold, Alyssa Hiesel, Alexandra Jacone, Erin Metzger, John O'Connor, Casey Reisinger, Matthew Rose, Udelle Vargas
New Rochelle: Michael Davis, Phardia Desir, Belinda Merker, Katrina Tolliver
New Windsor: Dejanique George, Rachel Quinn, John Recine
New York: Samantha Alvarez, Henry Amoako, Paola Bautista, Rosa Belmont, Luca Berletti, Brooke Betancourt, Brandyn Blakely, Zachary Burns, Elena Butuzova, Ashley Cayetano Cacho, Hongkit Chen, Nydia Chisholm, Anayce Cody, Andria Cody, Alana Crumbley, Moustapha Diop, Cristal Garcia, Andrew Jimenez, Elizabeth Klueber, Darling Mendoza, Dante Quinones, Fatoumata Sacko, Ashley Santiago, Aminata Traore, Gilbert Vasquez, Sabrina Vega, Wilson Velez, Davian Viera, Delilah Villar
Newburgh: Shane Johnson, Lelia Walcott
Newcomb: Ericka Demars, Tarryn Gould, Peter O'Donnell
Niagara Falls: Kaitlin Drew-Mead
Nineveh: Ellie Mertz
Niskayuna: Allison Burger, Racheal Cituk, Samantha Mazza, Isabelle McDonald, Julian Pigliavento
Norfolk: Hillary Lamay, Ashlinn Queor
North Baldwin: Ralph Cordeau
North Bangor: Rebecca Bonville, Sarah-Margaret Cowart, Taylor-Ann Zagrobelny
North Lawrence: Jacinta Gomes
North Massapequa: Melissa Bruno, Cassandra Levy, Cristina Maher
North Syracuse: Katelyn Powers, Emma Vallelunga
North Tonawanda: Lorrie Weir
Northport: Joshua Colosa, Jennifer Faltings, Heather Smith
Northville: Charlotte Kalkbrenner, Keith Mossey, Alyssa Quillan, Audra St Onge
Norwood: Maisie Voss
Oakdale: Brendan Ohalloran
Oakfield: Mitchell Hale
Oceanside: Emily Feinberg, Ashley Strobing, Taylor Torres, Matthew Torrisi
Ogdensburg: Alexander Barrett, Mackenzie Baynham, Morgann Bova, Madison Bresett, Dominic Dinatale, Brittany Fifield, Danielle Guimond, Austin Lalonde, Claire Mallette, Allison Merrill, Ellen Miller, Olivia Monroe, Brionna Prosser, Leah Ward, Andrew Zhang
Old Chatham: Connor Case
Old Forge: David Ehrensbeck, Shelby Mayeu
Oneonta: Caroline Bagby
Ontario: Hannah Syed
Orangeburg: Grace Duffy
Orchard Park: Jenelle Gefaller
Ossining: Eliana Johnston
Oswego: Sophia Griffiths
Otisville: Caitlyn Switala
Owls Head: Carissa Robistow
Palatine Bridge: Francesca Locorini, Jared Paratore
Parish: Shania Purchas
Patterson: Chanel Hernandez
Paul Smiths: Caitrin Bodmer
Pawling: Daniella Prades
Pearl River: Nicholas DeFelice, Alison Hayes
Peekskill: Brittney Schiavo
Penfield: Katherine Campbell
Peru: Dylan Baker, Alaina Bazzano, Emily Beaudette, Grace Betrus, James Blaise, Cydney Bond, Olivia Bousquet, Natalie Bouvier, Emily Bowen, Bryanna Brown, Amelia Busha, Taylor Canet, Trinity Carter, Jacob Desso, Dawson Duprey, Keegan Duprey, Paige Elder, Taylor Hackett, Aidan Keefe, Julia Lemieux, Jonathan Lukens, Kennedy Mattila, Taylor Morse, Morris-Yedid Norelus, Roldnardy Norelus, Stephanie Pietz, Jared Posada, Margaret Pyne, Saleen Ramos, Alex Rine, Jessica Sedgwick, Hannah Wilson
Pine Bush: Mallory Montanya
Pine Plains: Carley Remsburger
Pittsford: Gabriella Cassidy, Henry Cole
Plainview: Michael Castro, Nicole Massaro, Jacalyn Samuelson, Gregory Soffer
Plattsburgh: Vienna Ainsworth, Lucy Allen, Patricia Alling, Leigh Anderson, Tonomenjanahary Andriamahefa, Emma Arevalo, Madeline Armani-Munn, Ashleigh Barcomb, Mariam Barghash, Sierra Barrett, Stephen Bedard, Stephen Belcher, Alexandre Bernier, Kayla Bezio, Sweta Bhatta, Marlee Bickford-Bushey, Zachary Bingel, Kaitlyn Bjelko, Savanna-Lin Boadway, Matthew Boivin, Brandon Bouchard, Kara Bouyea, Andrew Brault, Sarah Brown, Chasity Brunet, Sydney Burdo, Sabrina Burgess, Brianna Burnham, Amelia Carter-Kelly, Molly Channell, Helen Chen, Brianna Coon, Syreba Cornelius, Cody Coss, Luke Cutter, Rhys Dev, Khoa Dinh, Lam Dinh, Paul Dinov, Cynthia Ducatte, Mara Dufrain, Annabelle Dupre, Olyvia Duquette, Gisselle Edwards, Milka Eshetu, Sara Faruqi, Isabelle Flora-Miller, Isabella Friedman, Veda Galy, Karisma Garcia, Linzi Garden, Michael Gates, Alandra Gebo, Alyson Giroux, Liliia Godunok, Whitney Golden, Calvin Gosrich, Trent Green, Dylan Gregware, Kenna Guynup, Madison Hall, Troy Hassinger, Elizabeth Herkalo, Windy Hoag, William Hoffstatter, Michael James, Jennifer Jones, Lidiya Kalarash, Rachel Kampschror, Asiya Kanji, Julia Karkoski, Jonathan Keable, Aryana Kellison, Lila King, Rob Knowles, Augusta Kramer, Hannah Lafountain, Michaela Lafountain, Mairead Lawliss, Hannah Leclair, Bezawit Lemma, Elliot Levi, Kaitlyn Lussier, Bianca Lynch, Shawn Lyons, Connor Madden, Paige Manson, Erika Martin, Tierney Mayette, Hannah McCasland, Matthew McGarr, Mahalia McLean, Megan Mccarty, Keagan Mccormick, Abdelrahman Mostafa, Jenna Murtagh, Taylor Nelson, Rokhiya Ngom, Ha Nguyen, Anna Olechowski, Charlotte Parker, Kyle Pellerin, Joshua Phaneuf, Daniel Piper, Morgan Polhemus, Cyrilla Rampersad, Kiran Rampersad, Hayden Reidy, Jessica Rigby, Meghan Roser, Danuta Ryan, Kasey Scors, Taylor Scott, Charlena Scroggins, Jessie Senecal, Reece Sharron, Samantha Sommers, Emily Stacey, Sadie Stiles, Meghan Sullivan, Matthew Svarplaitis, Marissa Tessier, Elizabeth Thomas, Miah Thornton, Abdousabour Tidjani, Ian Turner, Madison Tyler, Kirsten Villemaire, Ariel Waldron, Eileen Wilson, Katrina Wilson, Lillian Wister, Sarah Wright, Stephanie Zukowski
Pleasant Valley: Nicole Hayes
Port Henry: Tanner Conley, Faith Johnson, Carly Newton, Tristan Shappy
Port Jefferson Station: Julia Carlson, Matthew Gmelin, Alexa Murray, Micaela Pearl, Gwendolyn Sagliocca, Taylor Tous
Port Jefferson: Naiya Molina
Port Jervis: Brenden Jung, Desmond Meacham
Port Kent: Trista Cross
Porter Corners: Brooke Ackerknecht
Potsdam: Lyndsey Aldous, Ann Beauchamp, Addison Herrick, Cara O'Brien, Lily Parmeter, Morgan Sabre
Poughkeepsie: Mikayla Anderson, Sarah Bottjer, Jillian Kara, Jordan Kastanis, Rebecca Mahon, Rebecca Makara, Kerri Murphy, Joely Snead, Devin Tully
Poughquag: Olivia Hinchcliffe
Prattsburgh: Ryan Risley
Putnam Valley: Jared Guski, Brianne Kennedy, Kylie Shocker
Queens Village: Matthew Chu, Peter Lewis
Queens: Brianna Miller
Queensbury: Logan Akins, Anna Amrock, Robert Bender, Sabrina Bohan, Laura Cormack, Brandon DeMarsh, Kiersten Decanio, Alexandra Della Bella, Jocelyn Dinsmore, Ruth Durling, Caila Eichin, Warren Hughes, Natashya Hyrny, Whitni Izzo, Garrett Jackson, Nicole Kingsley, Olivia Knight, Megan Lambert, Zachary Macari Baldwin, Billie Jean Marmie, Kristen Martin, Brooke Matte, Megan Mccane, Kerrie Miksch, Robert Pollaro, Paige Potter, Julia Przybysz, Allyson Reynolds, Haley Reynolds, John Robinson, Julianna Romanazzi, Emily Sheerer, Brenton Southwick, Brett Wilson, Ericia Zellars
Ravena: Maxwell Knaust-Wood
Red Hook: Jared Colow, Hannah Kubsch, Haley Miller
Redwood: Gabrielle Connor
Rego Park: Edward Zeronian
Rensselaer: Cassandra Costa, Madeline Taylor
Ridgewood: Mohammad Alam
Riverhead: Nicole Scioscia
Rochester: Ryan Czamara, Joseph Drabin, Sheila Gonzalez Fonte, Kaila Imm, Thomas Romack
Rockaway Beach: Elaine Vargas
Rocky Point: Joseph Harris, Gabrielle Pagano, Nicolette Pagano
Rodman: Rebecca Burnash
Rome: Michael Grogan, Karann Rocco
Ronkonkoma: Sheridan Schoepfer, Dana Wall
Rosedale: Desirae Blair, Jazmin Brown, Kevin James
Rotterdam: Kaitlyn Dunham
Rouses Point: Erin Bleau, Heather Chateauneuf, Samantha Disco, Noah Dupee, Joshua Gero, Paige Letourneau, Kailey Maher, Katie Matott, Aislyn Mcdonough, Natalie Rowe, Haley Sheehan, Madalyn Tucker
Rush: Joshua Manning
Rye: Eric Azer
Sag Harbor: Jacob Benbenek
Saint Albans: Pape Diouf, Tereeka Irving, Kya Ramsey
Saint James: Kayla Rooney, Lauren Rooney, Cole Weiner
Salem: Kimberly Taylor
Saranac Lake: Robin Burl, Jonathan Gibbs, Aaron Hesseltine, Taylor Hesseltine, Madelyn Mader, Samuel Munn, Katherine Sullivan
Saranac: Emma Caton, Ciara Collins, Michelle Dashnaw, Kailah Easton, Karli Easton, Jacob Leduc, Emily Medeiros, Eli Moore, Carissa Pellerin, Kelsey Rambach, Jenna Reil, Victoria Roberts, Jessica Siskavich, Byron Wing
Saratoga Springs: Elizabeth Berry, Leah Bowden, Madelynn Brandi, Caitlyn Burke, Alice Camilletti, Ariann Ceroalo, Parker Cerone, Sage Cerone, Agnieszka Chorzempa, Emma Delaney, Delaney Dyer, Emily Ellis, Katherine Gryson, Amy Hichman, Kelly Kiefer, Julianne Melita, Jared Millens, Julia O'Brien, Schuyler Patterson, Trevor Peck, Derek Raushi, Elliot Sabatella, Kally Straus, Elizabeth Veitch, Alexa Waldron
Saugerties: Rachel Hoffstatter, Fiona McGregor
Sauquoit: Abigayle Kubik
Sayville: Kerry Bonesteel, Andrew Braverman, Adam Caliendo, Michelle Frislid, Katherine Gennosa, Brenna Marshall, Aidan Mcenerney, Lauren Vahle
Scarsdale: Katherine Chiu
Schenectady: Elizabeth Barker, Mikayla Barrett, Hurbert Bhagwandeen, Tanner Bonanza, Rachel Dente, Isabella Forth, Dakota Gilbert, Arthur Horan, Megan Hyde, Matt Iuorno, Jevin Lopez, Gabrielle McCullen, Katelyn Ogden, Hailee Olsen, Amanda Rice, Jasmine Roberts, Liam Scott, Nina Serafini, Kristen Singleman, Lillian Triana-Strautmanis, Lauren Vanamerongen, Payton Verdi
Schoharie: Jennifer Stanton
Schroon Lake: Katie Botterbusch, Harrison Gereau, Branden Hall
Schuyler Falls: Kaitlyn Gardner
Scotia: Daniel Beck, Brianna Mcglauflin, Katelyn Mcglauflin, Edward Rosenberg, Alexandra Wolfe
Seaford: Cassandra Skula
Selden: Rachel Mennonna, Brina Platz, Carolina Robayo
Selkirk: Nathan Boomhower, Anna Hotaling, Evelyn Hyer
Seneca Falls: Cody Barnhart
Setauket: John Husch
Sherburne: Curtis Howard
Shirley: Allen Lee, Madison Romano
Shoreham: Aytac Guler, Lauren McAuliffe, Sarah Stietzle
Sidney: Alex Hoskins
Sloatsburg: Samantha Donnellan
Smithtown: Kaylee Hallaran, Brandon Lenberger, Luke Shotts
Smyrna: Abigail Cook, Breana Warren
Somers: Michael Barbagallo, Natalie Flood
South Colton: Steven Avery
South Glens Falls: Alexis Bourdeau, Helen Chiaravalle, Eric Colvin, Kayla Cooper, Caroline Kimmell, Jarret Pidgeon, Rachael Ruddy, Louis Thayer, Sarah Usher
South Salem: Andrew Bauts, Shannon Grant
South Setauket: Christina Kolman, Kristina Maggiacomo, Anna Skolnick
Spencerport: Brenna Mcgrath
Speonk: Tyler Shiu
Springfield Gardens: Brandon Morrison
Stanfordville: Maria Farias
Staten Island: Michael Caruselle, Cassandra Conigatti, Florentina Gjonbalaj, Douglas Hess, Brianna Malone, Jannette Manzano, Adriana Mjeshtri, Sabrina Nunez, Elenamarie O'Connor, Amber Puglisi, Gianna Rutigliano, Elizabeth Sesay, Zhi Shan Yap
Stillwater: Jayme Benoit, Ashley Dooley, Morgan Holland
Stony Brook: Kimberly Chan
Stony Point: Michael Dorfman, Angelique Rivera
Stormville: Matthew Wikstrom
Sunnyside: Christopher Morote
Syracuse: Sean Corby, Helene Ferner, Elizabeth Forward, Gulia Gulev, Heaven Longo, Carlos McArthur, Kathleen McVey, Hadar Pepperstone
Tarrytown: Emily Slattery
Thiells: Declan O'Connor
Thornwood: Nga Yu Kwok
Ticonderoga: Karyssa Alkinburgh, Tomas Hendrix, JoAnne Smith, Jonas Ward
Tillson: Danielle Stockhofer
Tivoli: Matheu Hunziker
Tonawanda: Cade Mongielo, James Poreda
Tribes Hill: Jenna Santabarbara
Troy: Myakye Aung, Dara Brandenberg, Samuel Brendese, Kayla Doody, James Faraci, Abigail Kacensky, Meghan McArdle, Hannah Myers, Madeline Rimkunas, Kaylee Wilkinson
Trumansburg: Michelle Peterson
Tuckahoe: Stella Miller
Tully: John Lynch, Katelyn McNerney
Tupper Lake: Drew Denis, Ben Jones, DeAnna Lewis, Dominique Pickering
Tuxedo Park: Tara O'Dell
Unadilla: Marianne Schott
Uniondale: Kimberly Giron, Cindy Villalobos Moscoso
Utica: Jennifer Cuda, Danielle Houck, Anela Kuloglija
Valhalla: Kayla Felice, Amanda Maria
Valley Cottage: Carly De Visser, Gabriel Mounkhall
Valley Falls: Danielle O'Brien
Valley Stream: Christopher Ovalle
Vermontville: Perry Winch
Verona: Brooke Cipollone
Verplanck: Danielle Vantassel
Vestal: Saymi Dominguez, Evan Epstein, Ryan Worobey
Victor: Faith Rodgers
Voorheesville: Matthew Bernhard, Katelyn Dvorscak
Waddington: Katelyn Kennedy, Matthew Peacock
Wading River: Joseph Chianese
Walden: Brendan O'Connor
Wallkill: Darragh Connolly, Kiersten Furey, Brianne Grasso, Shaun McKeever, Marissa Tahboub
Wantagh: Nicole Jaeggli, Ashley Kreib
Wappingers Falls: Ian Kidd, Dominique Lewis, Jessica Matos, Mya Smith
Warrensburg: Katelyn Kuklinski, Angela Miller, Nick Putney, Catie Thomson
Warwick: Alexa Cassidy, Kaitlyn Fenton, Noah Field, Jared Ginley, Daniella Micallef, Jacob Schaechinger, Ashlin Zanne
Washingtonville: Kristen Boerke, Hannah Fowler, Liam Gildea, Erin Wilson
Waterford: Cole Charrette, Danielle Gormley, Lauren Sargent
Watertown: Kodie Anderson, Shea Black, Matthew Darou, Daniela Martelo
Watervliet: Austin Divinichi, Emily Frodyma, Chris Kayembe, InYong Lee, Brianna Lester, Courtney Scott, Jacinia Walker
Wells: Nicholas Dopp, Alyssa Lewis
West Babylon: Tyler Brodmerkel, Kaylee Johnson, Robert Kruse, Courtney Lucas, Adrianna Moran
West Chazy: Molly Carey, Devin Carter, Hunter Celeste, Jessica Collins, Justin Collins, Ryan Criss, Jacob Durgan, Emily Fountain, Nathan Handy, Maggie Jolicoeur, Kacie Lavalley, Jillian Magoon, Melinda Meseck, Matthew Parent, Carleen Provost, Jacqueline Rasco, Allyssa Rock, Devin Tromblee, Krista Trombley
West Coxsackie: Lucia Anderson
West Harrison: Daniel Umbro
West Henrietta: Caroline Miner
West Islip: Joseph Caputo, Tonimarie Carter, Emily Collins, Olivia Forcino, Danielle Francoeur, Matthew Garcia, Nicholas Kapaun, Michael Mertens, Rebecca Welborn
West Nyack: Kelleigh Carney, Caroline Noia
West Seneca: Hannah Fuerst, Kevin O'Hara
Westbury: Nolan Sheridan
Westhampton: Courtney Tyson
Westport: Philip Kneller, Mattea Viens
Whippleville: Claudia Collins, Jordan Kane
White Plains: Armand Vargas, Tina Wu
Whitehall: Dustin Blanchard, Jessica Bruce, Eleni Tyrell
Whitesboro: Claire Wiley
Whitestone: Aja Landolfi, Marisa Micallef, Shannon Tracy
Williamstown: Leah Ruggaber
Williamsville: Brittany Mueller, Monica Warren
Willsboro: Taressa Lacey, Adam Mero, Kaitlin Shaw
Wilmington: Morgan Meyer
Wilton: Sydney Murauskas
Windham: Elizabeth Martin
Wingdale: Thomas Malcolm, Erin Muncey
Winthrop: Marli Thompson, Nichole Thompson-Black, Brian Waite
Witherbee: Kristen Orr
Woodbury: Amanda Mongelli
Woodhaven: Jessica Garcia
Woodside: Ken Patrick Amoguis, Kayla Green
Woodstock: Rafael Higuita, Bridget Palmgren
Wurtsboro: Nicole Fattorusso
Yonkers: Alison Amabile, Nabila Jibril, Stephanie Palacios, Chitra Thomas, Jadelyn Valenzuela, Lyrell Walker
Yorktown Heights: Sarah Bonner, Jordan Fein, Kevin Graber, Andrew Guerci, Jasdeep Kaur, Kathryn Keiling, Dean Schildwachter, Matthew Senzamici
Yorkville: Gillian Flihan
Pennsylvania:
Allentown: Samantha Beck, Jason Jones
Hershey: Richard Mccartney
Muncy: Taylor Mason
Pittsburgh: Annie Katonka
Vermont:
Barre: Cellan Hogan, Ryan Tacey
Brandon: Tamika Davis
Burlington: Aquilas Lokossou
Center Rutland: Skyler Bird
Colchester: Anna Dean
Grand Isle: Morgan Mahar
Leicester: Kayleigh De Rosa
Middlebury: Lacey Greenamyre
Milton: Rickell Larose, Holly Yandow
North Bennington: Allie Boudreau
Saint Albans: Hannah Centabar, Hannah Corwell, Jenna McCracken, Jackson Walsh
Saint George: Hunter Hake
Shelburne: Theodore Wager
Underhill: Audrey Pekarik
Vergennes: Emma Bryant
Waterbury Center: Wyatt O'Brien
Waterbury: April Tousignant, Rachel Tousignant
Virginia:
Chantilly: Brady Pfaff
Charlottesville: Hoang Nguyen
Vienna: Jorge Martinez Abad
West Virginia:
Charles Town: Shrirang Patel
Wisconsin:
Glendale: Nicole Unsworth
Other Countries
Antigua and Barbuda:
Saint John's: Akiela Simon
Azerbaijan:
Baku: Kamil Maharramov, Tofig Mehdikhanli
Bangladesh:
Chittagong: Mubtasim Raad Sharar
Dhaka: Archi Arnob
Bhutan:
Thimphu: Tshering Dorji
Canada:
Vancouver, B.C.: Liam Lawson
Lefroy, Ont.: Brendan Young
Nepean, Ont.: Tatem Cheney
Thorold, Ont.: Andrew Pizzo
China:
Ningbo: Ziqi Liu
Shanghai: Ya Gao
Dominican Republic:
Santo Domingo Norte: Isabella Then
Egypt:
Alexandria: Ahmed Metwaly
Cairo: Yasmina El Gendy, Mahmoud Noreldin
Giza: Ahmed Saad
Ethiopia:
Addis Ababa: Fikra Abdela, Ililan Abebe, Loza Abebe, Hebron Abraham, Michael Abreha, Tsion Assefa, Ruth Berhe, Tsion Habte, Robel Hagos, Naol Legesse, Bezawit Lemma, Soyam Mamo, Mohammed Mohammed, Eman Mohmed, Naomi Tegybelu, Mikias Tesfamariam, Beamlak Tilahun, Kidist Senay Yemerou, Ethiopia Yemiru, Blen Yirga, Yeabtsega Yirga, Kirubel Zergaw
Ghana:
Accra: Dagim Abebe Hailegabriel
Ashtown-Kumasi: Jeffery Kusi
Cantonments Accra: Kwame Akuffo-Addo
Suhum: Evans Codjoe
Hong Kong:
Tai Po: Sum Yee Lau
India:
Ahmedabad: Nidhi Borad
Anand: Aditya Vimal Thakkar
Badlapur: Esha Gupte
Bangalore: Mukul Chhabra
Hyderabad: Shafik Vadsariya
Mumbai: Taksh Gohel, Pratyush Kapadia, Nishi Khandelwal, Yesha Samir Marfatia, Surabhi Parte, Daivik Patel, Akshata Shinde, Priyal Tare
Nagda: Akrashti Sharma
New Delhi: Saksham Luthra
Pune: Sukhada Bhagat
Thane: Sahil Idnani, Ayush Khedekar, Natasha Thakur, Nilay Samar Vaidya
Jamaica:
Bridgeport P.O.: Ryan Pinnock
Portmore: Shekeima Evans
Saint Catherine: Jhada-Ann Walker
Japan:
Hokkaido: Jun Katayama
Ichikawa: Yuka Mizuno
Machida: Rina Abe
Matsumoto-shi: Yuri Chikuda
Nagoya: Shoki Arai, Bugeon Choi
Okinawa: Ruka Terukina
Sapporo: Shinga Miyajima
Tokyo: Reina Asahi, Sakurako Fujino, Kanna Hase, Rei Matsuda, Saaya Nagaoka, Riku Suda, Yusuke Tanda, Yamato Tani
Jordan:
Madaba-Manja: Farouq Nusseibe
Lebanon:
South Governorate: Rana Hijazi
Lesotho:
Maseru: Meron Mengistu
Malaysia:
Petaling Jaya: Saad Ashfaq, Michael Richard
Nepal:
Kathmandu: Saugat Gautam, Sabin Tandukar
Nigeria:
Abuja: Sabit Muderis Abdulahi, Mildred Adjaero
Iyana-Ipaja: Folasewa Salami
Lagos: Adora Asinugo-Ejiogu
Norway:
Vardoe: Stine Olsen
Pakistan:
Islamabad: Syed Naqvi
Lahore: Rizwan Ahmed
Peru:
Lambayeque: Luis Guevara
Lima: Michelle Bello Veramendi, Andrea Cuadros
Russian Federation:
Saint Petersburg: Daniil Ovchinnikov
Saint Lucia:
Castries: Kathleen Gill
Saudi Arabia:
Riyadh: Alaina Asim
Spain:
Las Palmas: Pilar Balader Herrero
Tanzania:
Dar Es Salaam: Erick Yusufu
Trinidad and Tobago:
Barataria: Luke Ali, Miguella Hernandez
Chaguanas: Antonio De Matas
Petit Valley: Isabel Gomez
Port Of Spain: Tyler Montano, Kyle Mowser
Uganda:
Kampala: Mercy Mutobaano, Uday Sheth
United Arab Emirates:
Bur Dubai: Tanay Gehi
Dubai: Ivanna Menezes
Sharjah: Shahidul Islam
United Kingdom:
London: Liam Mullings
Vietnam:
Bien Hoa: Huong Hoang
Da Nang: Thanh Dinh, Khanh Le
Ha Noi: Khanh Linh Le, Long Nguyen
Hanoi: Hoang Dan, Duong Thai Le, Quynh Nguyen
Ho Chi Minh City: Manh Dang, Nguyen Hoang Thao Le, Ha Nguyen, Hanh Nguyen, Hoang Nguyen, Lam Nguyen, Nguyen Nguyen, Thanh Truc Nguyen, Tram Nguyen, Uyen Nguyen, Nghi To, Tuan Tran, Quan Vo, Quynh Mai Vu
Ho Chi Minh: Bach Do, Ngoc Le, My Nguyen, Thu Nguyen, Chau Huynh Minh Tran
Long Khanh: Kiet Vuong
Zambia:
Johannesburg: Rui Ferreira