Jump to Footer
2013 SUNY Chancellor's Awards Recognize Faculty, Staff For Excellence | SUNY Plattsburgh
---
The State University of New York has recognized eight members of SUNY Plattsburgh's faculty and staff with the 2013 Chancellor's Award for Excellence.
This year's recipients:
For teaching: Drs. Danielle Garneau, Jessamyn Neuhaus and William Pfaff.
For scholarship and creative activities: Dr. Shakuntala Rao.
For faculty service: Dr. Dexter Criss.
For professional service: Cori Jackson and Todd Moravec.
For classified staff: Lizabeth Woodard.
"These awards recognize the faculty on SUNY campuses throughout the state who have gone above and beyond the call of duty in service to our students and to New York's communities," said SUNY Chancellor Nancy L. Zimpher. "Congratulations to SUNY Plattsburgh's Cori Jackson, Todd Moravec, Lizabeth Woodard and Drs. Dexter Criss, Danielle Garneau, Jessamyn Neuhaus, William Pfaff and Shakuntala Rao on this much-deserved distinction."
Dr. Danielle Garneau: Excellence in Teaching
Garneau joined the faculty as an assistant professor of wildlife in 2008.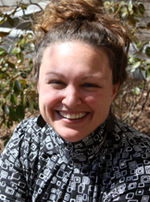 Since then, she has served the campus as a faculty senator and a member of a number of committees and the greater community through school presentations, assistance with planning the Saranac River Trail and other conservation projects.
She has published seven peer-reviewed articles and made multiple presentations at professional conferences. In addition, she has received funding from several organizations, including the State Department of Environmental Conservation and the National Fish and Wildlife Service.
"I have been extraordinarily impressed with the quality of Dr. Garneau's teaching abilities over the past four years," wrote Dr. Robert Fuller, director of the Center for Earth and Environmental Science, in a letter of support for this award. "Her overall teaching effectiveness has often been graded at a 4.8 out of 5.0 (outstanding) by our students."
In his letter of support, SUNY Plattsburgh President John Ettling wrote that Garneau has sponsored an impressive 29 independent experiences and internships during her four and a half years on campus.
"She is an outstanding academic citizen who has, through her teaching, made the world a better place," Ettling said.
Dr. Jessamyn Neuhaus: Excellence in Teaching
Neuhaus joined the faculty in 2004 as an assistant professor of history, specializing in pop culture. In 2011, she became an associate professor.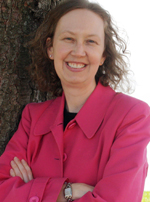 She has written two books, 13 journal articles and seven reviews, in addition to making more than 20 presentations at professional conferences. She has also been the recipient of several research grants, a fellowship in the Institute for Ethics in Public Life and a Nuala McGann Drescher Affirmative Action Leave Award.
"Dr. Neuhaus is well-known on campus as a highly effective teacher," Ettling wrote. "Students in her classes consistently evaluate her with the most positive scores. Her students enjoy her classes immensely, yet at the same time, they emphasize the high standards that Dr. Neuhaus requires them to meet."
"She has a reputation as a rigorous, fair instructor, respected by her students and colleagues alike," wrote History Department Chair Wendy Gordon in her letter of support.
Dr. William Pfaff: Excellence in Teaching


Pfaff came to Plattsburgh as an assistant professor of music in 2004. In 2010, he was promoted to associate professor.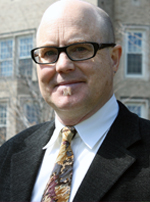 Pfaff's scholarly and creative accomplishments include two CDs; numerous musical compositions and performances; peer-reviewed journal articles; conference presentations; artist-in-residence appointments; refereed musical submissions; fellowships; grants; and international concerts. He has composed music for ensembles and instruments including concert band, chamber ensemble, piano, percussion, guitar, clarinet, flute, French horn, electronic instruments and voice.
"In addition to being a prolific scholar and musical composer, Dr. Pfaff is recognized as an effective and well-loved teacher," Ettling wrote.
Former Music Department Chair Jo Ellen Miano recalled Pfaff's arrival on campus.
"Student recommendations spread quickly," she said, adding that students said, "Everyone should be sure to study with Dr. Pfaff before they graduate."
Pfaff has also served on a number of campus committees including ones for the music department and the Center for Teaching Excellence. Among his other activities, he is the campus representative to the statewide SUNY Faculty Access to Technology Committee and the founder and artistic director of the SUNY Plattsburgh Guitar Festival.
Dr. Shakuntala Rao: Excellence in Scholarship and Creative Activities
Rao came to SUNY Plattsburgh in 1992, teaching classes in communication, media and journalism. She is now a full professor, chair of the Department of Communication and co-chair of the Center for Communication and Journalism.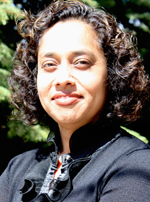 "Dr. Rao's teaching and services are stellar," Ettling wrote, "but it is her research that has garnered an international reputation."
That research focuses on postcolonial theory, ethics and globalization as they relate to communication and media studies.
Her record of scholarly achievements includes a co-edited book, 19 articles in peer-reviewed journals, six book chapters, seven reviews and three published conference proceedings, as well as dozens of broadcast appearances; juried convention papers; magazine, webzine and newspaper articles and editorials; and invitations to speak at talks around the world. Her work has been cited 184 times by national and international peers and has been published in several languages including Hindi, French and English.
She is the recipient of numerous awards and appointments, including being named a Fulbright Senior Scholar and a Ford Foundation Fellow and has received a Nuala McGann Drescher Affirmative Action Leave Award.
Dr. Dexter Criss: Excellence in Faculty Service
Criss came to SUNY Plattsburgh as an assistant professor of chemistry in 1999. He was promoted to associate professor in 2006.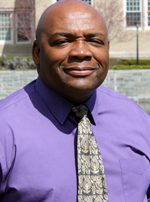 "He is a known to be a very good teacher of very demanding classes, especially chemistry," Ettling wrote, noting that Criss was recognized with a Chancellor's Award for Teaching in 2005.
Criss has served the campus community as African Unity adviser since 2001 and adviser to the Chemistry Club from 2000 to 2001, in addition to serving on numerous search committees.
However, Ettling wrote, "his major service contribution has been the development of the Plattsburgh State Gospel Choir into a major internationally recognized choral group."
When Criss arrived on campus, the choir had eight members. Under his artistic direction, it has grown to include 60 members, a nine-piece band, a Step Team, Praise Dancers and a Praise Team. It has performed around the world, in locations like Boston, New York City, Chicago, Montreal, Toronto, Tokyo and Washington, D.C, and has released seven CDs and one DVD since 2003.
Cori Jackson: Excellence in Professional Service
Since arriving on campus as residence hall development director in 1992, Jackson has held a variety of positions of increasing responsibility, most recently becoming the director of campus activities in 2007.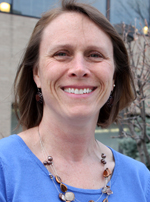 In that position, she is responsible for the coordination of assessment efforts for the Division of Student Affairs. She advises the Student Association's Activities Coordination Board, which held nearly 70 events over the 2011-2012 academic year, and oversees all programs in the Office of Volunteerism, including Project HELP, Alternative Spring Break and the Community Service Scholarship Program.
She has served on a variety of other campus committees including the Committee on Fraternal Affairs, the Middle States Self-Study Assessment Group and the Assessment Advisory Committee and has co-chaired the President's Taskforce on Campus Sexual Assault.
She is a recipient of the Dr. Eldridge W. Roark Jr. Professional Staff/Faculty Leadership Award from the Plattsburgh Circle of Omicron Delta Kappa and the William D. Laundry Special Service Award from the Student Association.
"Ms. Jackson's determination to go the extra mile and provide consistent, high-quality services for SUNY Plattsburgh students is exemplified by the numerous letters of recommendation and support submitted on her behalf," Ettling wrote. "She is praised and commended over and over again for making a positive difference in the day-to-day lives for students, as well as her dedication to this cause."
Todd Moravec: Excellence in Professional Service
Todd Moravec came to work for SUNY Plattsburgh in 1998, serving as coordinator of administrative services at the campus health center. He was promoted to assistant vice president for student affairs and enrollment management in 2000 and, in 2006, became director of student financial services, responsible for the delivery of financial aid service and the billing and collection functions of student accounts.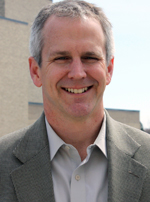 His achievements include compliance with the NCAA bylaws regarding financial aid; the transformation of the delivery of financial aid services; implementation of initiatives to reduce student debt; the transformation of billing service delivery; and a balanced budget and reduced operating costs within financial services. He has overseen successful completion of the National Association of Student Financial Aid Administrators' Standards of Excellence Peer Review Program; established performance indicators and an office dashboard; integrated technology; cross-trained staff members; and converted the college to paperless bills, among other efforts.
"In sum, Mr. Moravec has an exceptional record of achievement and of going above and beyond in his efforts to serve our students, this campus, SUNY and the community," Ettling wrote.
Lizabeth Woodard: Excellence in Classified Service
Woodard has worked for SUNY Plattsburgh since 1987, serving in the role of secretary II since 1989. In 1990, she became secretary II/administrative assistant in the Office of the Provost and Vice President for Academic Affairs. Since then she has worked under seven provosts.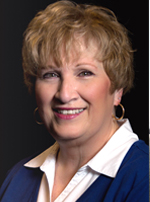 She is responsible for all correspondence, effective communication with schools and divisions and managing the office's calendar and arranging travel for professionals and students in the provost's office.

According to Dr. James Liszka, provost and vice president for academic affairs, Woodard has done extraordinary work beyond the daily duties in her position. This work has included providing clerical support for the 2010-2012 Middle States co-chairs, steering committee and reaccreditation visit; managing the logistics for the development of a new campus plan; and assisting with the Office of Institutional Research in the preparation of surveys related to academic affairs, including a student opinion and an alumni survey.

Unable to retrieve file contents for https://www.plattsburgh.edu/news/news-list.php
Warning: count(): Parameter must be an array or an object that implements Countable in phar:///var/www/staging/_resources/scripts/brei.feedmanager.ext/Filtering/FilteredObject.php on line 126