Jump to Footer
Campus Readies for Homecoming 2018 Oct. 12-14
---
Homecoming 2018 will feature events alumni and friends have come to love and expect, like the Friday night bonfire and Monopole welcome-back social.
But it will also give the college the opportunity to honor and recognize the accomplishments of several whose lives have come to be synonymous with social justice, commitment, dedication, compassion and a generosity through the dedication and renaming of several campus spaces.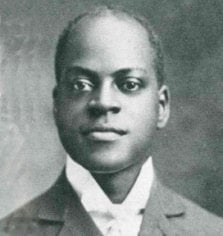 More than 30 events are planned for Friday, Oct. 12 through Sunday, Oct. 14 on campus and off, beginning Friday at 11 a.m. with the dedication of the James Augustus Wilson Commons on the first floor of Champlain Valley Hall. The dedication is in honor of Wilson, Class of 1902, the first African-American to graduate from what was then called Plattsburgh Normal School.
Wilson established himself as a student leader and was selected to give the commencement address, "Up from the Depths." He went on to earn another degree from Wesleyan University, Middletown, Conn., where he gave his second commencement address.
He then went on to teach at Tuskegee Institute, now called Tuskegee University, in Alabama from 1906 to 1907. Following that, he served as principal of Normal Department, psychology and education, at Clark College, now known as Clark Atlanta University, in Georgia, from 1909 to 1911.
He then moved to Austin, Texas, and became dean at Samuel Huston College, now known as Huston-Tillotson University, remaining there until 1918. Wilson then returned to Tuskegee to teach, where he was head of the English division — English, language and literature — and remained there until his death in 1926.
The Commons renaming is in recognition of Wilson's achievements and commitment to social justice. The James Augustus Wilson Endowed Scholarship, which will benefit African-American/black students who emulate Wilson's qualities, will also be announced at that time.
Mowry Seminar Room
In addition to the Wilson dedication, Homecoming Weekend will include the renaming of Honors Seminar Room B for Dr. David N. Mowry, distinguished teaching professor emeritus of philosophy and founding director of the center who remains beloved by generations of honors alumni. The dedication ceremony will begin at 11:30 a.m. Saturday in the Krinovitz Recital Hall, Hawkins Hall, to be followed by a reception in the Honors Center.
Relaford Being Recognized
And later that day, beginning at 1:30 p.m., the late Kyla Relaford will be remembered and honored with the naming of the Kyla J. Relaford Room in the lower level of Macomb Hall.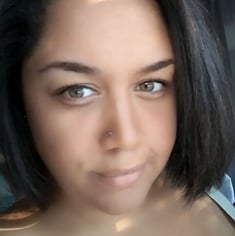 Relaford, who died at the age of 37 in April, was the EOP director and is being recognized and remembered for her dedication to and support of not only EOP students but those underrepresented students who crossed the EOP threshold looking for support.
She worked diligently to help the college build a more inclusive community, and her commitment to social justice and to empower, encourage, inspire and promote social mobility among New York's most vulnerable student population will be honored and celebrated.
Prior to the dedication of the Relaford Room, Student Support Services will hold a 40th anniversary reception in its new space in Macomb Hall from 12:30 to 1:30 p.m. Tours of the facility, which houses both EOP and SSS, will be held.
Skopp Celebration of Life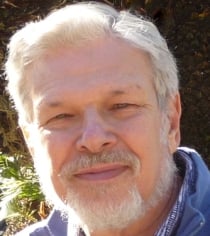 Alumni and friends of the college will also have the opportunity to celebrate the life of the late Dr. Douglas Skopp, distinguished teaching professor of history emeritus and college historian, Sunday, Oct. 14 beginning at 11 a.m. in the E. Glenn Giltz Auditorium, Hawkins Hall. Skopp died May 27 after a long battle with cancer.
As his friend and colleague, Dr. E. Thomas Moran, said at the time of his passing, he was "a beloved teacher and member of the college community who left behind countless dear friends, colleagues and students who are grateful for the way his compassionate, humane, and learned presence touched their lives. He is among a small number of people in the history of the college whose lives genuinely shaped its character and destiny."
A reception will follow in Einstein Bros. in Hawkins Hall.
Other activities for the weekend include alumni hockey, softball, baseball and lacrosse games, a Hillel Homecoming Shabbat dinner, shows at the Northcountry Planetarium, skating with Burghy, campus tours, a meet-and-greet at Merons, a golf outing and the Cardinal Athletic Hall of Fame Induction and Dinner.
For tickets, registration and a comprehensive schedule of events, visit https://alumni.plattsburgh.edu/s/1603/home.aspx?sid=1603&gid=1&pgid=1777&cid=3524&ecid=3524, call 518-564-2090 or email [email protected].