Jump to Footer
Campus Community Rallies for Area Children, Families Through Annual 'Adopt-a-Friend' Campaign
---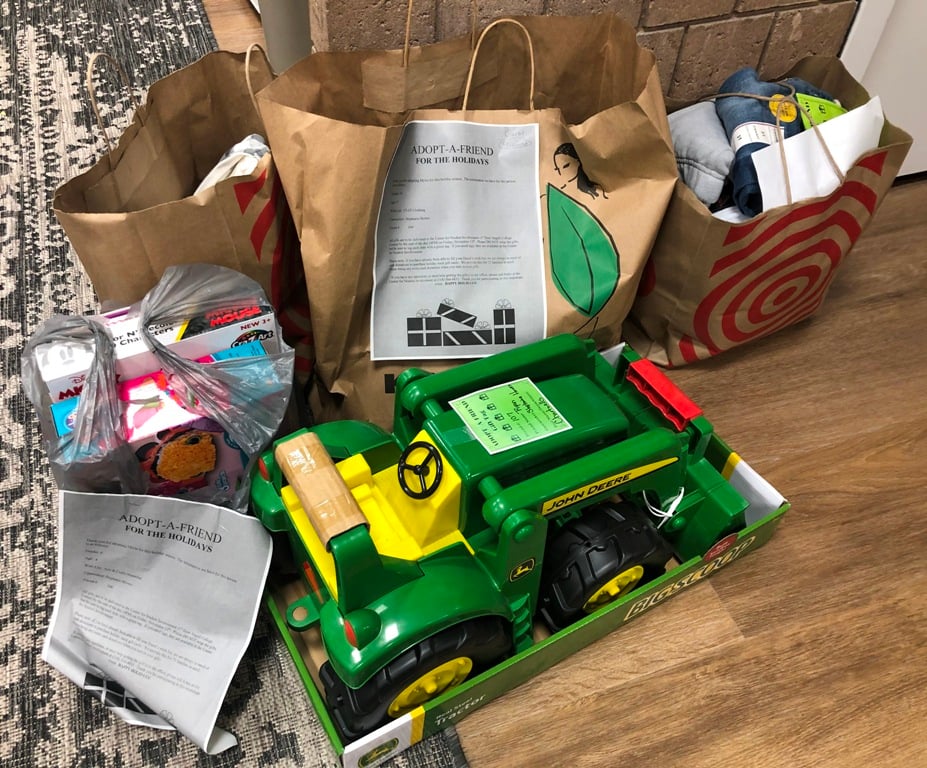 SUNY Plattsburgh has once again teamed up with Clinton County Social Services to make the holidays a little better through its Adopt-a-Friend program.
Students, faculty and staff were able to "adopt" 125 children and families in need this year as in previous years, even in the midst of the COVID pandemic, said Katie Gadway, assistant in the Center for Student Involvement.
The program began more than two decades ago as part of the Project HELP initiative. The county supplies wish lists, which are distributed to participants on campus who fulfill those wishes, purchasing toys, clothing and other necessities.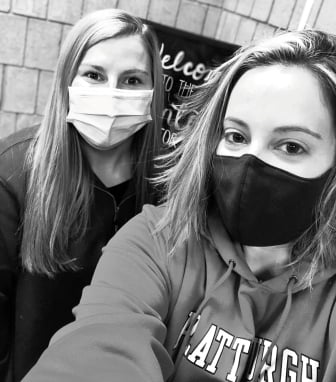 "Typically the majority of our lists are swept up by the Campus Housing and Community Living team," Gadway said. With the smaller number of on-campus students this semester, the community living team could only fulfill 55 wish lists, she said.
"The remainder was widely dispersed, from campus departments and employees to single students," Gadway said. "Our athletics department stepped up where needed and 'adopted' just under 20 friends."
In addition, the program raised enough cash to donate $1,000 in food vouchers and for the purchase of any gifts left on individual wish lists.
"COVID delivered its challenges, the biggest of which was the decrease in our on-campus community, which in turn minimized the ability for them to help as much as they normally would with both gift and monetary donations," Gadway said. Grad assistant Kelci Henn and Gadway were able to work around the challenges "and still pull through to purchase all the wish-list items and provide the vouchers."
Susan Wright, supervisor, children services division of the Clinton County Department of Social Services, said that Adopt-a-Friend participants "should be proud for their contribution through this program, which consistently supports families in the community who are struggling to provide Christmas to their family."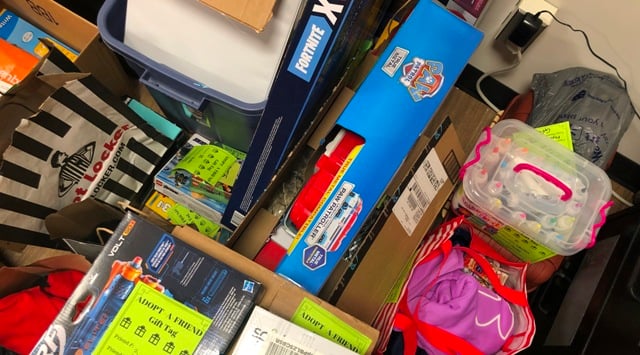 "In this year of great economic uncertainty, your generosity has been a thoughtful and needed gift to our community," she said. "This year especially, with both economic and social uncertainty that so many individuals are experiencing, it has been a wonderful and needed gift."
"This project held so much more meaning in our office this year over any other," Gadway said. "With all of the obstacles in the way at this point in our daily lives, not only our office but our campus community is grasping at ways to help others. Helping others gives us all more of a purpose in something concrete when other things are so uncontrollable.
"We have had to be so separated by COVID guidelines and socially distant from everyone and everything; we were able to finally pull together, separately, to accomplish something big for our community."
"To see the hope and cheer that each contribution provides is heartwarming and renews our faith in humanity," Wright said. "I truly hope this program continues for years to come. Please know that many children have a brighter and happier holiday due to your efforts and generosity."
For more information on Adopt-a-Friend or to donate, contact Gadway at [email protected].