Jump to Footer
Book of Essays a Prize Winner for English Department's Michael Devine
---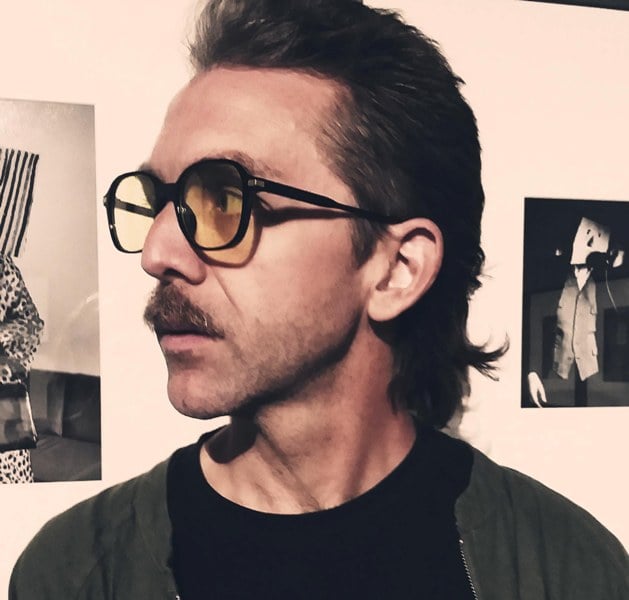 A book of creative nonfiction essays penned by a member of the SUNY Plattsburgh English faculty has received the 2019 The Ohio State University Press Gournay Prize.
"Warhol's Mother's Pantry: Repetition, Redemption and the Mom in Pop," by Associate Professor Michael Devine, who goes by M.I. Devine, was selected the 2019 winner. As recipient of the prize, he will receive $1,000 and his book will be published as part of the 21st Century Essays series next fall.
The 21st Century Essays series is a vehicle to discover, publish and promote "some of the most daring, ingenious and artistic new nonfiction," according to the Ohio State University Press. "This is the first and only major series that announces its focus on the essay — a genre whose plasticity, timelessness, popularity and centrality to nonfiction writing make it especially important in the field of nonfiction literature."
Rich, Dynamic and Diverse Field
"More and more we want writers to communicate what's important about art, history and pop culture in ways that are striking, memorable and even beautiful," Devine said. "That's what makes creative nonfiction a really rich, dynamic and diverse field today and why it's appealing to popular audiences. The Gournay Prize is one of the few of its kind in the genre, which makes it really special."
The Gournay Prize selects one book-length collection of essays each year to receive the cash prize and publication and is open to all writers. Devine's book topped submissions from authors and academics across the United States.
"I think the Gournay Prize recognizes my own innovations in the essay form. Mine can be poetic, tragic, epigrammatic, all while taking on cultural and literary history," Devine said. "They cross lots of borders and boundaries between disciplines and readerships. So you'll find photography, film — early and contemporary — pop and hip hop, modern and contemporary literature and poetics.
"As a writer who's been recognized in art history, American studies, and by the National Endowment for the Humanities, the book has range, which readers will find exhilarating. It's also part memoir; it's experimental, it's visually interesting — through photography — and, I hope more than anything, it feels deeply human. The pantry is large, I like to say. Just like Walt Whitman described himself, the book contains multitudes."
A 'Reusable Muse'
Devine said his muse, Julia Warhola — Andy's mom — "is a reusable muse."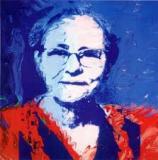 An immigrant in 1921, the year the United States closed its borders, Warhola cut flowers out of tin cans and gave Andy the example of cutting things — reusing and reshaping the world around him, "redeeming the world we live in," Devine said.

"That's what pop does; I call her example 'reading with scissors,' and it's what I do throughout the book — cutting and recropping, making new connections between high and low, pop and poetics."

The essays take you places, he says.

"You'll find John Donne and Kendrick Lamar in one essay. James Joyce leads to Jean-Michel Basquiat and police brutality in another." The essays "are a bit odd because they're odysseys. Of course, pop songs are like that, too," Devine said. "Remember Journey's 'Don't Stop Believin'? When the song is about to fade, that's when one of the greatest choruses ever kicks in. The essays are like that, too. The book is a journey; it's about how art keeps us believing — in each other."

"Warhol's Mother's Pantry" is available for preorder at https://ohiostatepress.org/ and will be available on Amazon in fall 2020.

Unable to retrieve file contents for https://www.plattsburgh.edu/news/news-list.php
Warning: count(): Parameter must be an array or an object that implements Countable in phar:///var/www/staging/_resources/scripts/brei.feedmanager.ext/Filtering/FilteredObject.php on line 126