Jump to Footer
SUNY Plattsburgh SEFA Campaign
---
New York State employees support charities through SEFA through the option of payroll deduction. SEFA allows us to help our entire community!
WE are Sefa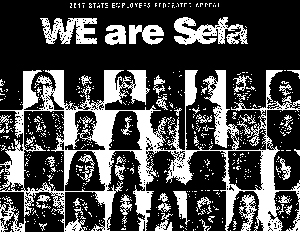 Our 2017 SEFA Campaign was a great success raising approximately $46,000. Thank you to all who participated! SUNY Plattsburgh is, and continues to be, the largest contributor to SEFA in the region.
The 2018 campaign will begin in September.
Learn more about SEFA here!