Jump to Footer
SUNY Plattsburgh SEFA Campaign
---
New York State employees support charities through SEFA through the option of payroll deduction. SEFA allows us to help our entire community!
WE Are Sefa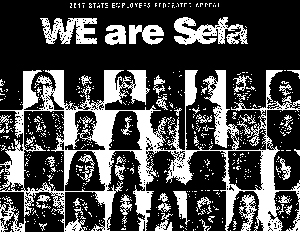 Our 2019 SEFA Campaign is under way! Our goal is $45,000 in donations.
This year's campaign ends Friday, Dec. 13.
SUNY Plattsburgh is, and continues to be, the largest contributor to SEFA in the region.
Learn more about SEFA here!