Jump to Footer
Alumni Profiles
---
Meet a few of our alumni!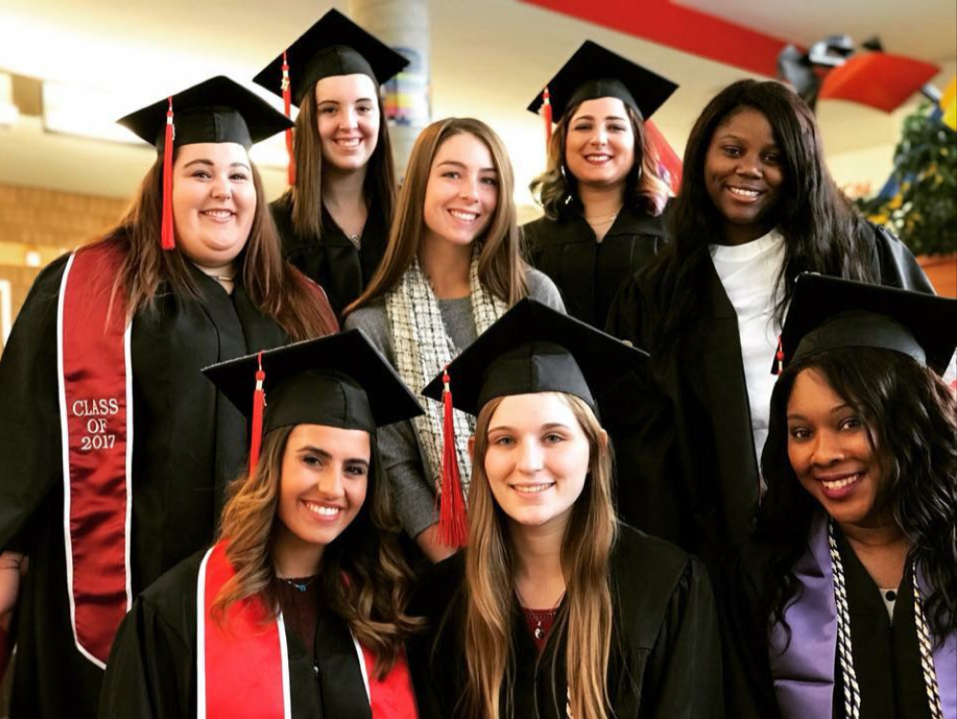 Taylor: "The HDFR program has so much to offer from children to adolescents and the elderly across the human services board and that's what I love so much about it. The possibilities are pretty much endless graduating out of this program, and I cannot wait to see what the future has in store for me with this degree under my belt. I have met a lot of great friends and professors throughout my journey here at SUNY Plattsburgh, and I will miss everyone dearly.
Krista: 'Though the Student Organization took up a lot of my spare time, I would not have traded those moments for anything else. I will miss the relationships with my peers and teachers I have built through the Organization and through my classes, but recognize that each of us has earned the privilege to move on. I know each of us will continue to do wonderful things as time passes.
Tamar: "I want to thank all my Professors for their excellent work in helping to shape each student that stands before you today. You all dedicated your time, friendliness, kindness, and knowledge and we appreciate it. As I entered into this major two years ago I was uncertain of where this journey would take me. But today I am proud to say this journey has been a good one. And I could not have completed this journey without each of you professors playing your role in helping to shape the individual that I have become."
Melissa: "Before applying to college I was so nervous about going away to school because I always heard stories of people going away, and not liking it because there was nothing to do around the school. Coming from a larger town I didn't know what to expect. But the second I drove off of exit 37 into Plattsburgh, I knew I was going to like it here. Plattsburgh will always be my home away from home, and I now have life long friends I call family."
Amari: "Along with the 12 credit full time internship, we all also had a 3-credit seminar course with Dr. Ona Belser. The seminar gave us an opportunity once a week to discuss our internships with each other and also to address professional issues. We were able to use the tools and techniques we learned in seminar and apply it to our internship experience. Our weekly writing assignments also help us with our professional writing. We are all very grateful to have had classes and internships that prepared us for our different career paths."
Justine: "Throughout the whole internship experience, we have learned and grown so much because of what our coworkers and supervisors have helped us through. This experience has changed me to handle situations completely differently than I have before. Our supervisors and coworkers have been there to help us as we make mistakes along the way."
Michala: "None of us standing up here know exactly where we'll be in five years, and that's ok; because we have an amazing skill set that we have gained, both in the classroom and out of it throughout our time here at SUNY Plattsburgh. This is the beginning of the rest of our lives, which will be greatly impacted by the experiences that we have had throughout our college experience."