Jump to Footer
Works by May 2019 BFA Graduate Featured in Rockefeller Institute Exhibition
---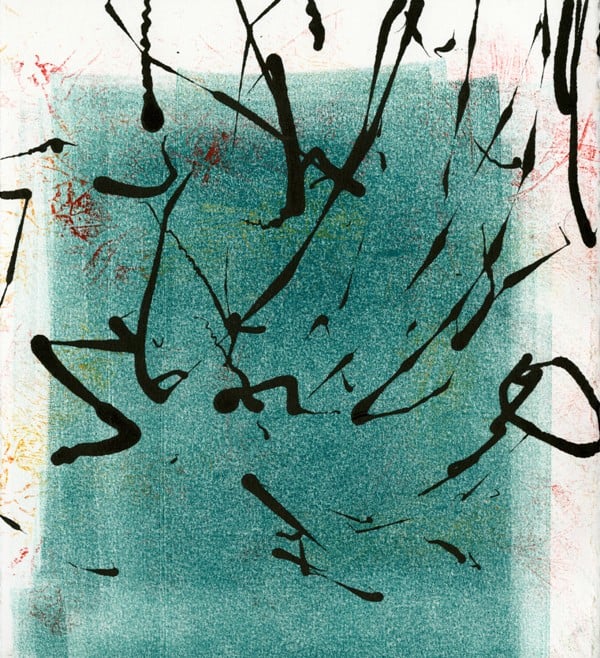 Three works by a 2019 bachelor of fine arts graduate have been selected as part of a SUNY-wide year-long exhibit being held at the Rockefeller Institute of Government in Albany.
Arnold Barretto, a Chancellor's Award for Student Excellence award winner from Dubai, United Arab Emirates, has a monotype print, "Untitled," and two photos, "I Heart NY #1" and "Timeless Charm #1," featured in the exhibit. His work is among 30 representing a variety of media, ranging from textile and metal sculpture to painting and photography from 16 faculty and student artists across the SUNY system.
"The Rockefeller Institute is proud to host this impressive and diverse collection of art from across the SUNY system," said Rockefeller Institute President Jim Malatras. "This is both a celebration of the incredible talents of our community and a reminder of the importance of creativity and humanity in all the work that we undertake."
Barretto is no stranger to art and its importance. While a student at SUNY Plattsburgh, he chaired the Campus Arts Council, the Art Acquisitions Board — which decides what artworks the Student Association purchases for campus — and was a member of the Art Museum Director search committee, which resulted in the hiring of Tonya Cribbs this spring. He also served as vice president of the arts for the SA.
Finished BFA
He credits the strength of the art program and the faculty in addition to the support he received from the Global Education Office for deciding to stay an extra year to finish the BFA rather than graduating with a BA.
Barretto's "Untitled" represents the first time he made a monotype print.
"I didn't have a specific inspiration for the print," he said. "I was mostly trying to be experimental. I was inspired a little by abstract expressionism and Islamic art, but I was trying to be in the moment."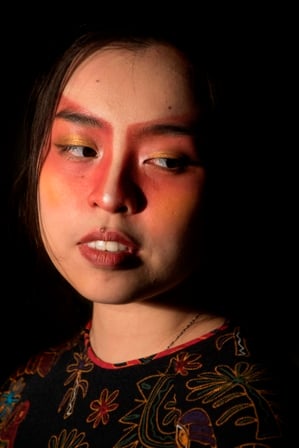 His two photos featuring SUNY Plattsburgh art department alumni, Uyen Phuong Ngoc "Jackie" Ta '19 of Ho Chi Minh City, Vietnam, in "Timeless Charm #1" and Dee Wolfe Sellers '18 of the Bronx in "I Heart NY #1."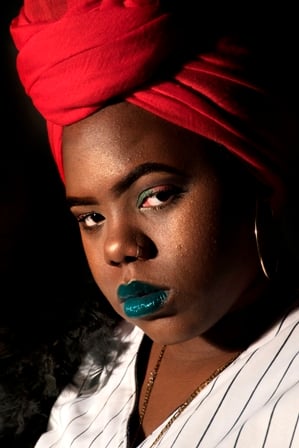 "Identity is one of the main concepts that I focus on in my work," he said of the photographs. "The cultural, historic and personal sense of identity often dictates how an individual interacts with the world. This project seeks to highlight how influential one's culture can be to someone and how they choose to represent it. Each of these individuals had a major role in how they chose to dress, wear makeup and use accessories.
Start of a Series
"The titles for each image comes from slogans of their home country or state," he said. "This project is the start of a series that will continue with people from many different walks of life, representing their connection to their homeland as they best see fit."
According to the Rockefeller Institute, the works "will provide a backdrop for discussions and other events relating to the important role of arts and humanities education in New York state" and will be one of several year-long SUNY art showcases located at SUNY Plaza, the Chancellor's residence, SUNY Global, and Gov. Andrew Cuomo's office in Washington, D.C. Barretto's work, along with the other 30 works, can be seen at rockinst.org/suny-art.