Jump to Footer
Winter Session Options Give Students Chance to Earn Credits, Get Ahead
---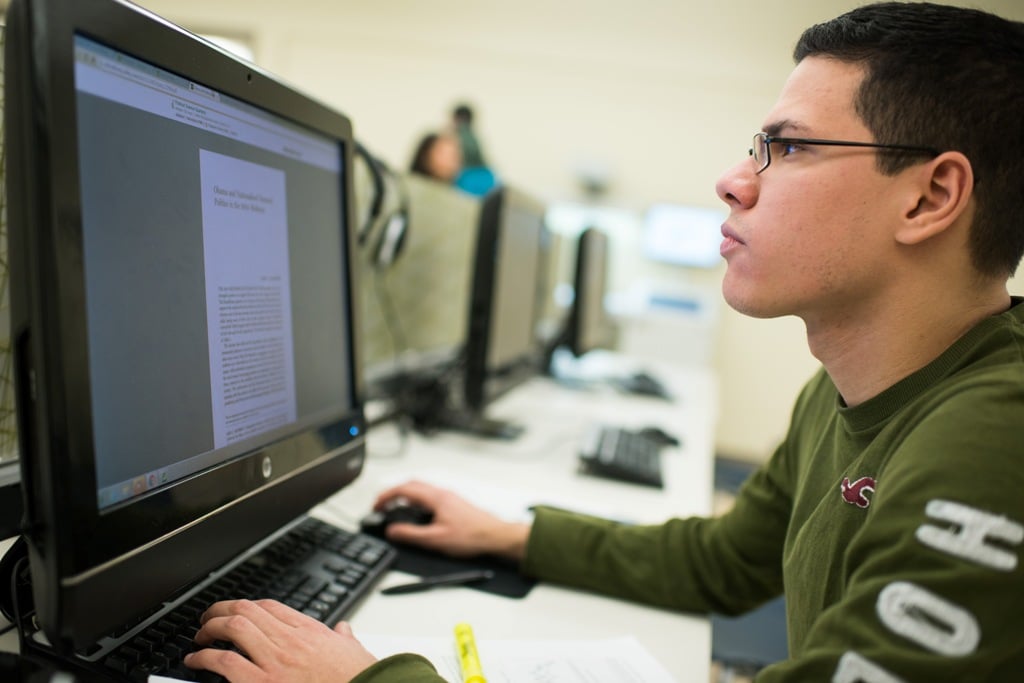 Students looking to get ahead in their classes or those who may need to catch up or improve their gpa may find what they need during Winter Session 2020 at SUNY Plattsburgh.
With sessions being offered online Dec. 23-Jan. 24 and on campus Jan. 6-Jan. 24, students can tailor what they need in a variety of ways and may take up to seven credits. As long as they don't go over the maximum number of credits, students can take more than one course during the session.
Students will find courses being offered in accounting, finance, business, history, communication studies, cybersecurity, education, the humanities, mathematics, gender and women's studies, human resource management, sociology and environmental science, among many other disciplines.
Undergraduate course offerings are open to all students who meet course requirements; some offerings have pre-requisites, while graduate-level courses are open to those who have earned their bachelor's degree. Non-matriculated students may register for classes but must submit a pre-registration form; after being approved, they may then register on Banner Web at the designated time.
To see what classes are being offered, visit https://banner.plattsburgh.edu/pls/prod/psu_genweb.master_sched_results.
For more information on registration, or for a list of frequently asked questions, visit https://www.plattsburgh.edu/about/offices-divisions/registrar/winter-session/index.html or call the Office of the Registrar at 518-564-2100.