Jump to Footer
Virtual Upward Bound Summer Program to Offer 'Unique' College Experience
---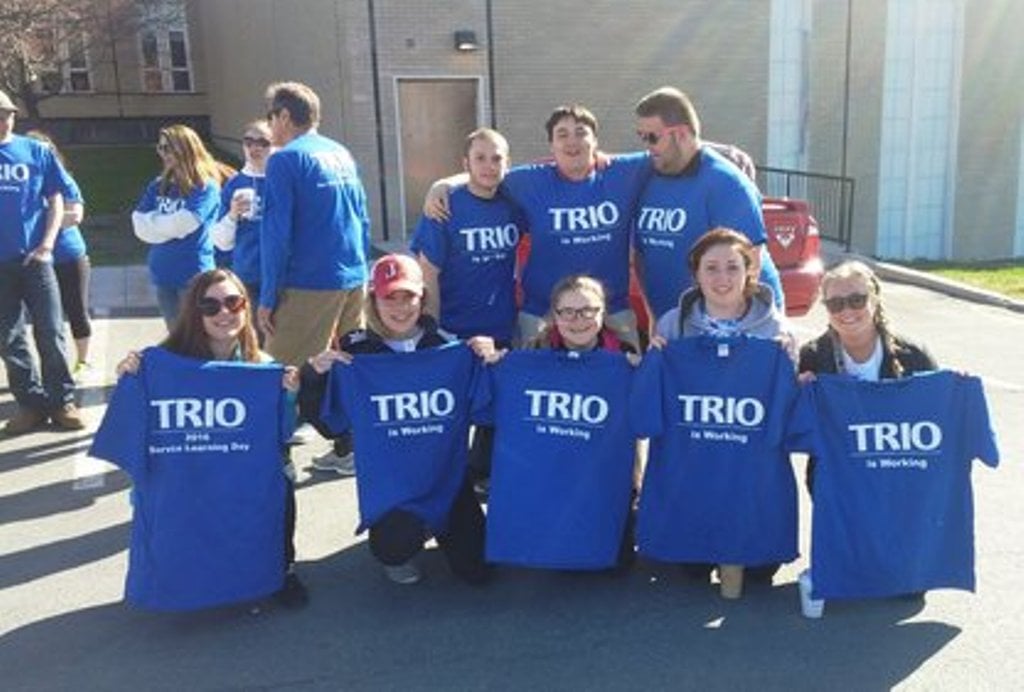 Upward Bound's summer program may look different this year, but local high school students will still find themselves being treated to a college experience like none other, said the program's director at SUNY Plattsburgh.
"Normally, we have a six-week residential summer program with upwards of 170 of our local students — from Clinton, Essex and Franklin counties — in the residence halls at the college," said Director Brian Post. Once word came down that New York was put on pause, Post said they began making other plans.
Going Virtual
"We started planning for what we could do, and that's to give these students as much of a college experience as we can," he said. So like the nearly 1,000 Upward Bound programs across the country, the Plattsburgh program is going virtual.
"We'll have lots of Zoom calls; we've taken our academic program and gone online," Post said.
Part of the federally funded TRIO initiative, Upward Bound is an educational opportunity for high school students who have the potential to continue their education beyond high school. Students attend year round, receiving academic enrichment, counseling and leadership opportunities through graduation.
Targeted for students from lower-income whose parents are not four-year college graduates, Upward Bound encourages participants to attend education beyond high school. The summer program is designed to give them a taste of the college experience.
The summer program typically offered about 60 courses; each student was given a full schedule to follow.
"This year, we've reduced the length of the program from six to four weeks, and we've changed the requirements so that students are only required to take three classes, but they can take up to five — a combination of core academic preview courses and electives. That's the fun part."
Engagement a Big Component
Post said it's not always about classroom learning.
"Engagement is a big component of what we do," he said. "We can do a lot more hands-on stuff in the summer. But we also felt it was important for our students this year to not be stressed out after spending the last three months online."
As such, this summer program "is not going to just be three weeks of Zoom calls," Post said. "We want to make it more like a real college experience, so we'll offer classes on Monday-Wednesday-Friday or Tuesday-Thursday. Like SUNY Plattsburgh students, all the courses are on the Moodle platform."
Post said he felt there had to be a silver lining in the COVID cloud.
Numbers Up
"We were worrying if participation was going to go down as a result," he said. "It's actually up. I'm looking at 190 students from all 15 school districts we cover. I think they just wanted to be part of what we do. Once you're in Upward Bound, it's like family. We promised them it's going to be engaging; it's going to be fun."
There will be activities planned for the evenings that the students will be able to do virtually such as game night, poetry readings, movies, and virtual hang outs.
"It'll be unique," Post said.
Orientation for the summer program begins the week of June 29 with classes running July 6-31. For information including a master schedule and registration applications, visit
https://www.ubplattsburgh.org/
or contact Post at 518-564-2030 or email
[email protected]
.