Jump to Footer
Virtual Homecoming On Tap for Oct. 14-17
---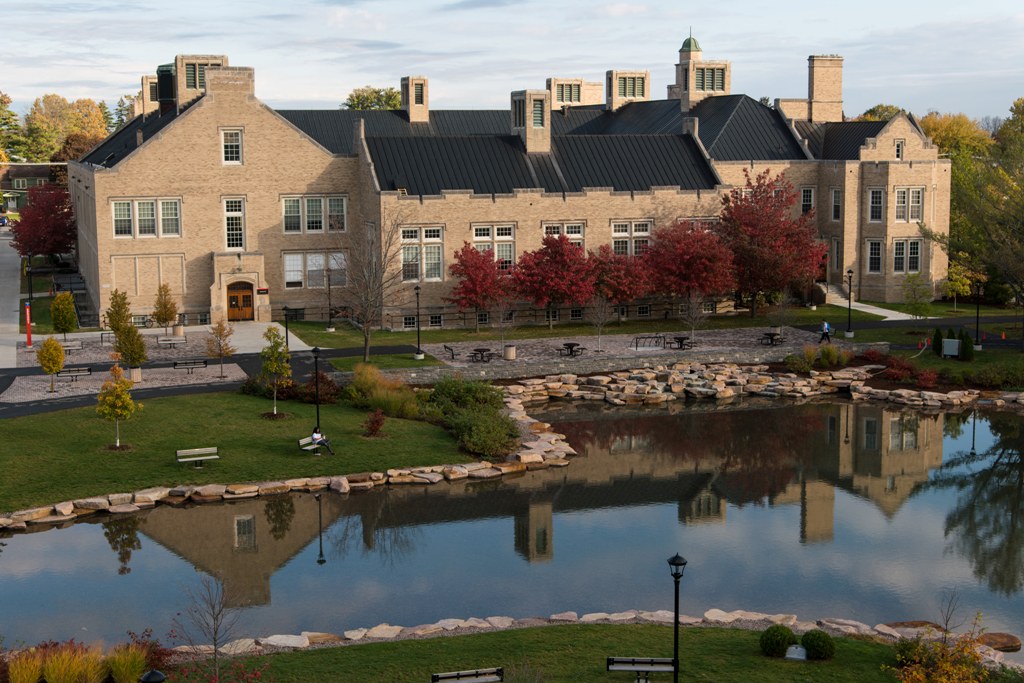 Fall means Homecoming, and SUNY Plattsburgh Cardinals aren't the type of alumni who would allow October to pass without reconnecting, even in the extraordinary circumstances we find ourselves in this year.
"SUNY Plattsburgh's Homecoming weekend is a treasured time for our community to come together to reconnect, reminisce and make new memories," said Kerry Chapin-Lavigne, director of alumni relations. "We are excited about keeping Homecoming engagement alive virtually for SUNY Plattsburgh alumni, students, faculty, staff and friends."
As such, Virtual Homecoming 2020 will allow alumni from around the world to reconnect Oct. 14 through Oct. 17.
"There are advantages to a virtual event," Chapin-Lavigne said. "It eliminates travel costs while being able to maximize the number of evens or sessions you are able to attend."
Going virtual increases the accessibility, she said.
"You can join us from almost anywhere, whether it is from your home, office or favorite coffee shop, we encourage you to attend."
It has its drawbacks. There won't be some of the favorite traditions, such as the Homecoming bonfire or athletic games.
"But there will be a welcome session from President Alexander Enyedi, a welcome back social, a number of panel discussions, a virtual 5K and a celebration of the Department of Theater's 50th anniversary featuring special events," Chapin-Lavigne said.
"Our Homecoming format may have changed this year, but that hasn't changed the spirit of the SUNY Plattsburgh community," she said. "We look forward to continuing with Homecoming and keeping the tradition alive."
While Homecoming won't be the same without alumni wandering campus, visiting old haunts and reliving what made Plattsburgh special to them, "the health and well-being of our alumni and that of our campus and community is top priority," Chapin-Lavigne said.
"We are looking forward to a diverse array of events on this year's schedule and to engage alumni virtually who may not usually be able to make the trip back to Plattsburgh," said Katie Murray, assistant director of alumni relations.
The weekend events and panel discussions include:
An allied health alumni panel
Welcome reflections from the president
Virtual welcome back social
Communications Sciences and Disorders meet and greet
"Making it in Public Relations and Strategic Communication"
"Marvelous Marketing Grad/Marketing Club/AMA Reunion"
#ForeverACardinal: Career Services for Alumni
"A Postcard on Canada: Recent Political and Social Developments"
Theater 50th Anniversary welcome and staged reading
Virtual 5K
Cardinal Classroom: Reconnecting with Childhood Education
To register or to see a complete list of the Homecoming 2020 virtual schedule, click here.