Jump to Footer
Vigil, Forum Planned on SUNY Plattsburgh Campus for STOP Domestic Violence
---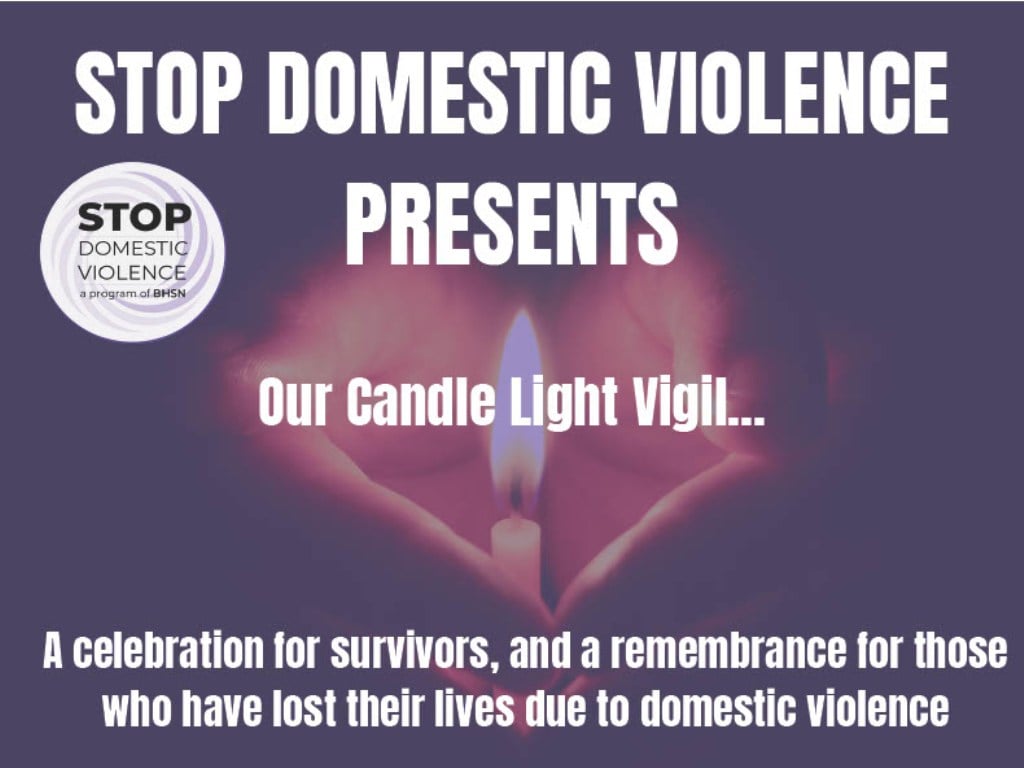 There will be a STOP Domestic Violence vigil Thursday, Oct. 27 at 6 p.m. at the Plattsburgh State Field House.
The event, held in concert by gender and women's studies and STOP Domestic Violence under Behavioral Health Services North in Plattsburgh, will honor those who lost their lives to domestic violence and celebrate those who have survived.
"October is always a good time to host the vigil because it is Domestic Violence Awareness Month," said Sierra Sochocky, a fifth-year student majoring in psychology and sociology from Wallkill, N.Y. "It's important to shine a light on this topic because in order to create a change, we first need awareness and education on domestic violence and the ways it impacts our communities. We also hope to provide an understanding of the services that STOP Domestic Violence provides and the resources available to victims."
The event will include performances by the SUNY Plattsburgh Dance Corps and a cappella group Minor Adjustments. There will also be words shared by people who lost friends and family to domestic violence.
The Department of Gender and Women's Studies will also host a forum on domestic violence awareness Wednesday, Nov. 2 11-11:50 a.m. in the Alumni Conference Room of the Angell College Center featuring guest speakers from Behavioral Health Services North.
In addition, Tonya Cribb, director of the Plattsburgh State Art Museum, discuss the Donna Ferrato photography exhibit now on display in the Feinberg Library deep quiet area through Dec. 9.
Ferrato is an internationally acclaimed photojournalist known for her groundbreaking documentation of the hidden world of domestic violence. Her book, "Living with the Enemy,' went into four printings and, alongside exhibitions and lecturers around the world, sparked a national discussion on sexual violence and women's rights.
In 2014, Ferrato launched the "I Am Unbeatable" campaign to expose, document and prevent domestic violence against women and children through real stories of real people.
For more information, contact Dr. Connie Oxford, associate professor and chair, gender and women's studies, at 518-564-4228 or email [email protected].