Jump to Footer
Title IX Office Brings Awareness to Domestic Violence Throughout October
---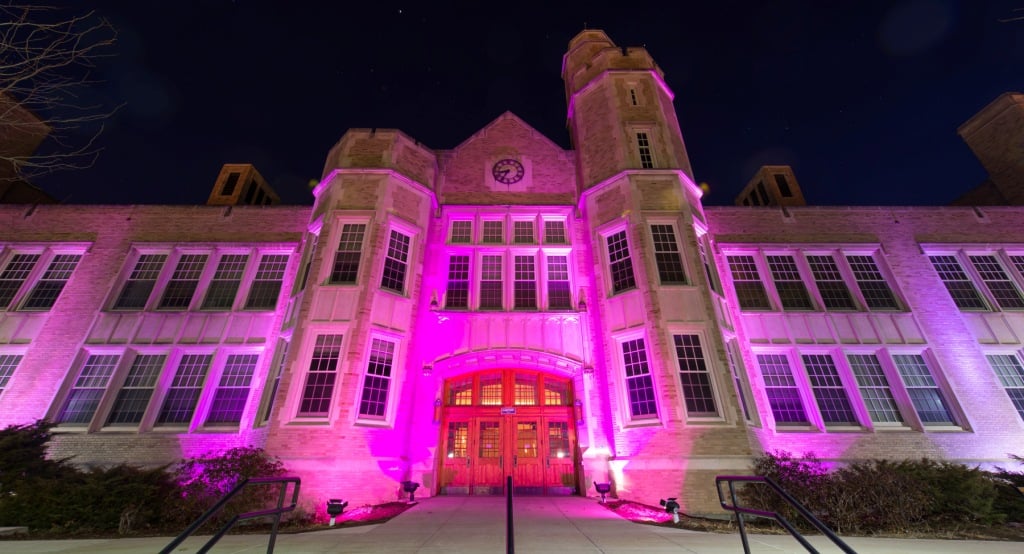 October is Domestic Violence Awareness Month, and SUNY Plattsburgh is shining a purple light on what is often an un- or under-reported crime with events planned throughout the month.
In addition to lighting Hawkins Hall in purple — the color for domestic abuse awareness — Oct. 19-23, the Title IX office will be staffing a table in the Angell College Center, offering information and support, from 11 a.m. to 1 p.m. October 10, 19 and 30.
Oct. 18 will recognize "National Wear Purple Day" to support efforts to end domestic violence.
On Halloween, Oct. 31, there will be a Hall-o-Talent Show, 7-9 p.m. in the Angell Center Ballrooms. For participants, musical selections must be submitted by Oct. 19.
Tickets for Hall-o-Talent, available at tickets.plattsburgh.edu or the Angell College Center window, are $1 students, $2 faculty, staff and guests. Proceeds will benefit STOP Domestic Violence.
For more information on Domestic Violence Awareness Month or to participate in the talent show, which is open to public performers, contact Zyaijah Nadler, violence prevention and outreach coordinator in the Title IX office, at [email protected] or call 518-564-2098.
If you or someone you love are the victim of domestic violence, contact the Title IX office, or you can call Behavioral Health Services North STOP Domestic Violence at 1-888-563-6904 or visit http://www.bhsn.org/stop-domestic-violence.php.