Jump to Footer
Quality of Instruction Leading to Education Majors Landing Jobs Before Graduation
---
Mara Ryan still can't believe she started her first full-time teaching job almost a year before graduating from SUNY Plattsburgh.
"Saying that I was surprised when I was offered a job before graduation is an understatement. I still can't believe it," said the Altona resident, who works as a first-grade special education teacher at Davis Elementary School in Malone.
Paid to Complete Student Teaching, Coursework
Ryan will graduate in 2023 with bachelor's and master's degrees in the childhood and special education combined program. Also graduating next year is Taylor Zagrobelny, an early childhood and special education student in the combined program. She works with first- and third-graders in a resource room at Davis Elementary.
Starting full-time jobs two semesters before graduation means Ryan, Zagrobelny and students like them are paid to complete their student teaching, preliminary practicum and some graduate coursework.
"We had a teacher shortage coming prior to COVID, and it's exacerbated because of COVID," said Cynthia McCarty, program leader in the bachelor's and master's in special education combined program.
If a school district advertises a job opening but can't fill it with a certified teacher, school administrators are permitted to hire a teacher who isn't yet certified, McCarty said. She said that the districts and students work with college faculty to ensure they meet their degree requirements. That often involves hiring a sub for at least seven weeks while they complete student teaching in a separate classroom, McCarty said.
Faculty Helped Connect Student with District
Zagrobelny said her path to her new job was unusual. It started when she told Lora Parks, adjunct lecturer in teacher education, that she would prefer a field placement closer to home than her original assignment. Parks relayed that message to Reginald "Reggie" McDonald, athletic director of the Malone Central School District and former director of special education.
Before getting her teaching job, Zagrobelny worked at the McDonald's in Malone while earning her degree.
"(McDonald) came through the drive-thru and asked me when I was going to come find him about a teaching job," she said. "When I emailed him, he said the school was in desperate need of teachers and that, if hired, the school district would work around my college requirements."
In August, he came through the drive-thru again and told Zagrobelny to apply.
"It was quite the conversation," she said. "I immediately applied and was scheduled for an interview."
Zagrobelny was hired a few weeks before the start of the fall term.
This semester, she and Ryan are completing graduate coursework along with their preliminary practicum. Zagrobelny is looking forward to graduation so she can focus all her attention on teaching.
"I am most excited about not having to worry about jugging both classes and work. I will just be able to focus on work and make the most out of my time in the classroom," she said. "I'm excited to be working with the kiddos every day, and I'm always looking to improve."
Students 'Extremely Well Prepared'
While the teacher shortage is largely responsible for students securing jobs up to two semesters before graduating, it's not the only reason SUNY Plattsburgh education students are securing jobs. The quality of the instruction is evident to staff in districts that supervise clinical placements and hire graduates, McCarty said.
"The schools that have worked with us for years have found that our students are extremely well prepared," McCarty said. "They feel comfortable putting them (our students) in the positions."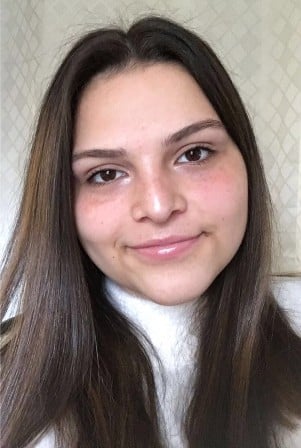 Elizabeth Mautz of Baldwinsville, N.Y., accepted a job teaching seventh- and eighth-grade Spanish at Stafford Middle School in Plattsburgh just days before the new 2022-2023 school year began. Mautz will complete the combined bachelor's and master's program in adolescence education next year.
"The SUNY Plattsburgh teacher education program not only prepares you in research and knowledge but also in (hands-on) experience," Mautz said.
Field Experience Confirmed Career Choice
Earlier in her college career, Mautz worked with local eighth graders visiting campus as part of the "I've Been Accepted to College" program. And in spring 2022, she completed an early field experience at Stafford Middle School, where she assisted a teacher with student behavior management.
"That field experience really made me feel 100 percent confident that it was the right profession for me," Mautz said.
She said education students also benefit from professional development opportunities on campus, like attending guest lectures and presentations at the North Country Teacher Resource Center in Sibley Hall.
Mautz said she is eager to have a positive influence on her students going forward.
"I remember specific teachers that really made an impact on my life, whether they know it or not," she said. "I hope that I can be that teacher."
Ryan said she's looking forward to seeing where her teaching career takes her.
"I have already learned so much these past few weeks in the classroom about how to help students learn and grow," she said. "After graduation, I am curious to see how I can take all the knowledge and experience I gained this year and make the years to come even better."
— By Senior Communications Specialist Felicia Krieg