Jump to Footer
'Teach-In' Showcases Many Aspects of Social Justice
---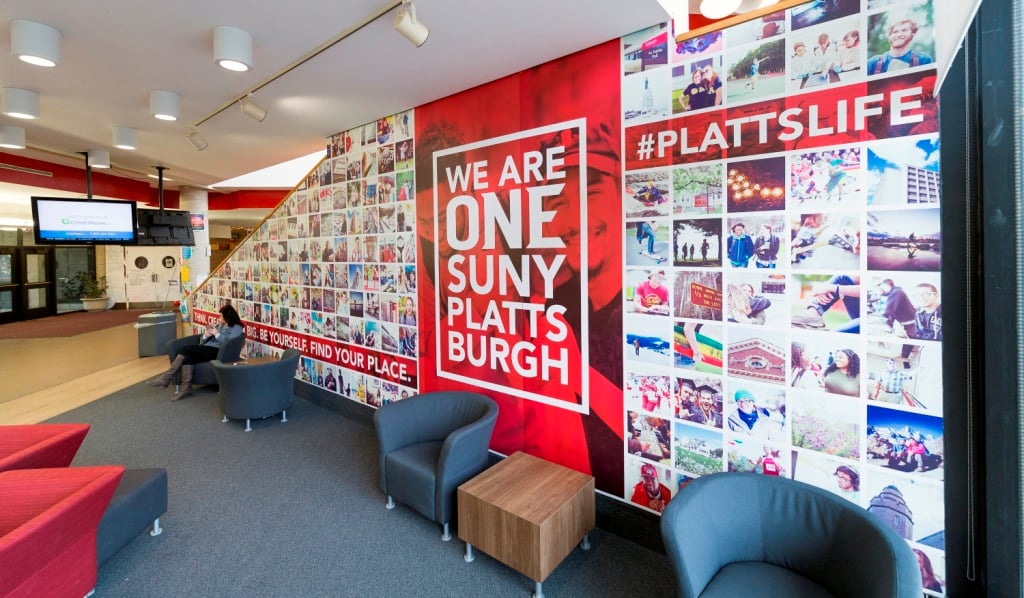 SUNY Plattsburgh faculty, staff and students across a broad spectrum of programs and disciplines will participate in workshops, panels and presentations on diversity and social justice Wednesday, Feb. 27.
The day-long "Many Faces of Social Justice Teach-In" begins with opening remarks by President John Ettling at 8:30 a.m. in the Warren Ballrooms, culminating that night with an evening of poetry by Tracy K. Smith, poet laureate of the United States beginning at 7 p.m. in the E. Glenn Giltz Auditorium in Hawkins Hall. In between, nearly 50 different panels, presentations, workshops and discussions will take place in venues around campus, from inequality and politics to neurodiversity and climate change.
The event will also feature displays on matters of social justice in Feinberg Library and the Angell College Center as well as guided tours of the Rockwell Kent Gallery. The Community HUB area of the Angell College Center will be open for breaks throughout the day.
"This is an extraordinary program that brings social justice conversations to the forefront of our campus community," Ettling said. "I commend the organizers for putting together such a comprehensive event."
Among the presentations are "What Did I do to be So Black and Blue? The Blues, Blackface Minstrelsy and the Roots of Social Justice," "Social Justice and Criminal Justice," "A Futuristic Perspective to the Illegal/Undocumented Immigration Issue in the U.S.," "Post-Traumatic Slave Syndrome: The Legacy of Historical Trauma, and "Higher Education in Prison and Social Justice."
For a full schedule, visit https://sites.google.com/a/plattsburgh.edu/faculty-senate/announcements and click on "Teach-In Program at a glance."
The first faculty-led diversity- and social-justice teach-in was held in October 2016 to positive feedback. Organizers thought it was an appropriate time to do it again, said Tracie Guzzio, director of the Honors Program.
"We thought a full day event in February might be the best way to showcase the campus' celebration of diversity and commitment to social justice," Guzzio said. The 2016 teach-in "reminded us that education takes place outside of the classroom as well. The organizers hope to capture that energy again."
Faculty members have been encouraged to excuse students to facilitate their attending as many presentations as possible.