Jump to Footer
SUNY Plattsburgh to Create Campus Interfaith Action Plan
---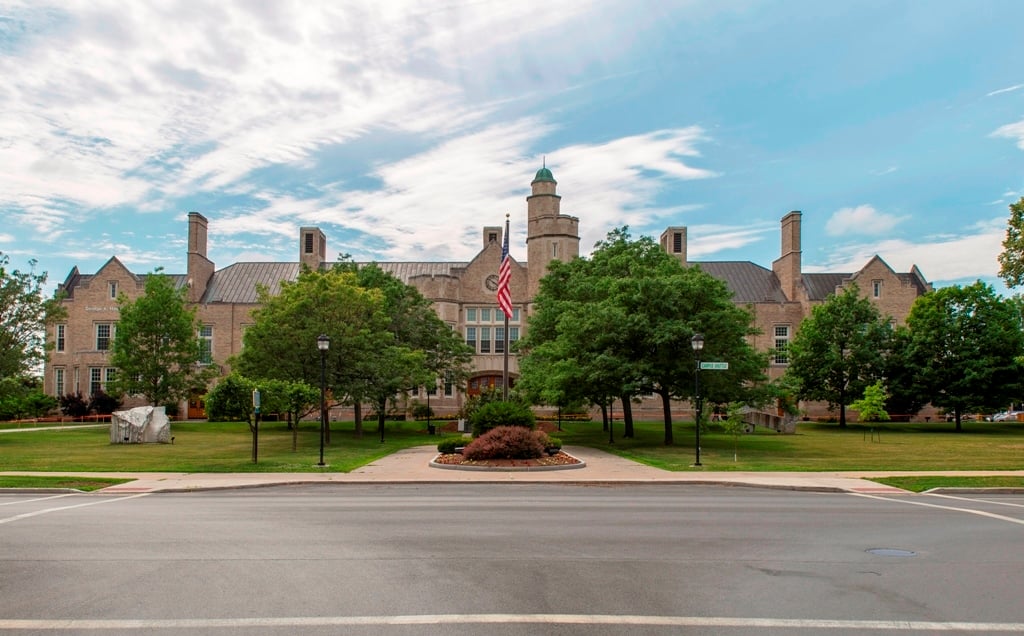 SUNY Plattsburgh has been awarded a grant from two national organizations to create a campus interfaith action plan, a step the university will use to focus on religious identity, diversity priorities, and strategies to grow interfaith cooperation.
Selection by Interfaith America and the American Association of Colleges and Universities includes a $3,000 grant award. Additionally, a campus team will attend a virtual training institute over five days in July. The campus team includes:
Chahbaz Azarkadeh, adjunct lecturer, computer science
Dr. Paul Deal, associate professor and chair, counselor education
Allison Heard, vice president for diversity, equity and inclusion.
Dr. Anne Herzog, senior vice president and provost
Shatawndra Lister, director of special programs
The Institute on Teaching and Learning for Campus-wide Interfaith Excellence, in tandem with AAC&U's Institute on Engaged and Integrative Learning, was created to prepare university leaders to transform their campuses into model environments for interfaith cooperation. From the work of the institute, the university team will work to develop context-specific plans for integrating interfaith cooperation in sustainable and far-reaching ways. The five days of sessions include consultation with experts on interfaith cooperation.
After the five-session institute, campus teams will continue to receive guidance from the two organizations and will connect with the broader network of universities that have attended.
Interfaith America was founded in 2002 based on the idea that religious difference should serve as a bridge of cooperation rather than a barrier of division. Since that time, Interfaith America has evolved from a small Chicago-based nonprofit to the nation's premier interfaith organization.
The American Association of Colleges and Universities is a global membership organization dedicated to advancing the vitality and democratic purposes of undergraduate liberal education. Through its work and public advocacy, it serves as a catalyst and facilitator for innovations that improve educational quality and equity and that support the success of all students.

The grant was made possible in part from the support of the Arthur Vining Davis Foundations and the Lilly Endowment.