Jump to Footer
Spring Semester Schedule Detailed
---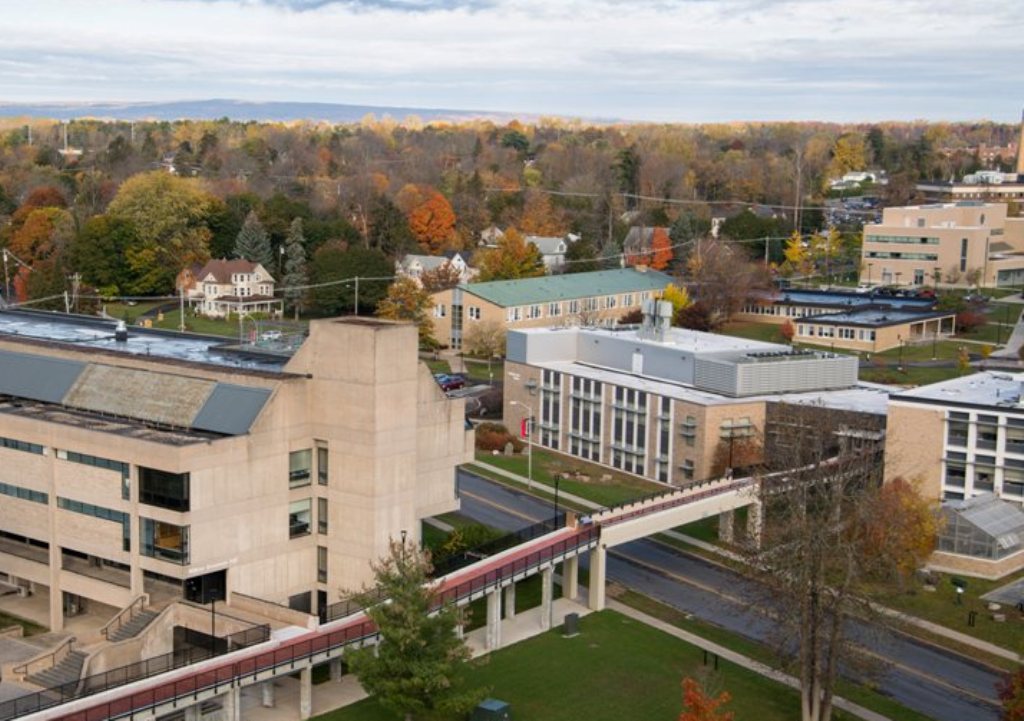 Starting remotely, no spring break and ending a week earlier are highlights of the revised spring semester schedule released at SUNY Plattsburgh.
The adjusted framework is designed to focus on-campus classes to a more concentrated timeframe for public health and safety as has been done with the fall semester, as well as increased pooled surveillance testing for COVID-19. It also accounts for isolation and quarantine requirements that may be needed for some students as they return in January.
Features include:
Classes will begin, as originally scheduled, Monday, Jan. 25, 2021.
The first two weeks of the semester will be delivered remotely — fully online — to all students. This will permit for a phased return of our students to campus with a better managed transition to full density on campus. Non-essential staff will also be permitted to work remotely during the first two weeks of the semester.
The majority of returning residential students will be given scheduled times for their return to campus, beginning Friday, Feb. 5 and continuing through that weekend.
Following public health guidelines, there will be no spring break.
Because spring break will be eliminated, final exam week will run May 1-7.
Spring Commencement is tentatively scheduled for May 8. The decision to celebrate an in-person commencement ceremony will be contingent on ensuring the health and safety of the campus and surrounding community.
Students with internet access issues and/or housing and food security challenges may share these details to Campus Housing and Community Living and request support during the first two weeks of the semester.

More on academics at SUNY Plattsburgh is online at plattsburgh.edu/academics.

Unable to retrieve file contents for https://www.plattsburgh.edu/news/news-list.php
Warning: count(): Parameter must be an array or an object that implements Countable in phar:///var/www/staging/_resources/scripts/brei.feedmanager.ext/Filtering/FilteredObject.php on line 126