Jump to Footer
Spring 2022 Commencement Exercises to be Held at Stafford Arena
---
SUNY Plattsburgh will honor the more than 900 graduate and undergraduate students eligible to walk in this spring's commencement ceremony Saturday, May 21 in the Stafford Ice Arena at the field house.
In addition to conferring bachelor's and some 140 master's and certificates of advanced study, the State University of New York will confer the honorary doctoral of science degree on Dr. Neville Strumpf, a member of the Class of 1969 and professor of nursing and dean emerita at the University of Pennsylvania. Strumpf credits the educational foundation gained as an undergrad at SUNY Plattsburgh with launching her more-than-50-year career in nursing.
There will be three ceremonies — 8:30 and 11:30 a.m. and 2:30 p.m. — with seating limited to ticket holders.
Three Student Speakers
Aquilas Lokossou, a psychology major from Burlington, Vt., Surabhi Parte, biomedical sciences major from India, and Greece, N.Y., native Gregory Rohrs, a registered nurse and father of five studying for his bachelor's degree in nursing, will deliver the student addresses at the ceremonies.
Lokossou wanted to be part of a small liberal arts college when he chose SUNY Plattsburgh. A member of Psi Chi, the international honor society in psychology, he served as the executive board treasurer. While still an undergraduate, Lokossou served as a teaching assistant and participated as a research assistant, submitting a manuscript through School Psychology International.
"I'd like to thank Dr. Preeti Samudra, assistant professor, Dr. Suzannah Chatlos, assistant professor, and Dr. Katherine Dunham, associate professor and chair of psychology, for their continued support and guidance," he said. After graduation, Lokossou plans to pursue his master's degree in clinical mental health counseling at the University of Vermont.
Parte credits the staff in the Global Education Office with whom she interacted for helping her decide to attend SUNY Plattsburgh.
"I felt instantly welcomed," she said. Active on campus since arriving as a freshman, Parte has served on the executive board of several cultural clubs and organizations and has been a community advocate in Campus Housing and Community Living for three of her four years here. Involved in the Student Association for two legislations, Parte was the summer orientation leader for both summer 2020 and 2021.
She credits Dr. Nancy Elwess, professor in biological sciences, for "playing a very big role toward my success as a student," Parte said. "Her guidance and continuous support motivated and inspired me in making all the right decisions. She opened doors to several opportunities for me that helped me succeed. She has been the best mentor, and I will miss her."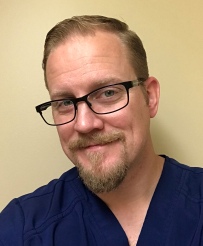 Rohr holds an associate's degree in nursing and health studies and works full time as a traveling emergency department nurse. The SUNY Plattsburgh RN-to-BSN program "fit into my busy home and work schedule and gave me the opportunity to earn a higher degree," he said. Recommendations from colleagues and the convenience of online courses helped him decide on a SUNY Plattsburgh degree.
A member of the Phi Kappa Phi national honor society and Sigma Theta Tau International Honor Society of Nursing, Rohr will graduate with a 4.0 grade point average.
He credits adjunct lecturer in nursing, Jennifer shaver, for her source of encouragement and support.
"Her door is always open," he said. "I purposely took multiple classes with her. She would often say, 'Remember: No fretting,' and encourage us to ask questions or meet with her."
Honorary Degree Recipient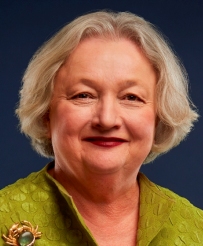 Strumpf, a native of Selkirk, N.Y., chose SUNY Plattsburgh because of its affordability. After earning her bachelor's degree in nursing, she went on to earn her master's degree from Russell Sage College in 1973 and her Ph.D. from New York University in 1982 at a time when there were only six Ph.D. programs in nursing in the country.
As a researcher and scholar in nursing and gerontology, Strumpf literally wrote the book on gerontologic standards of practice. Her research with fellow gerontology expert and colleague, Dr. Lois Evans, on reducing the use of restraints for elderly patients in hospitals and nursing homes became the gold standard in elder care.
Livestream
Continued renovations and improvements to the Field House gymnasium made it necessary to move the events this spring to the ice arena.
A livestream of each of the three commencement events will be made available from the college's website – plattsburgh.edu – at the time of the ceremony. A recording of each will be archived for later viewing as well.