Jump to Footer
Reunion '19 to Salute Class of 1969
---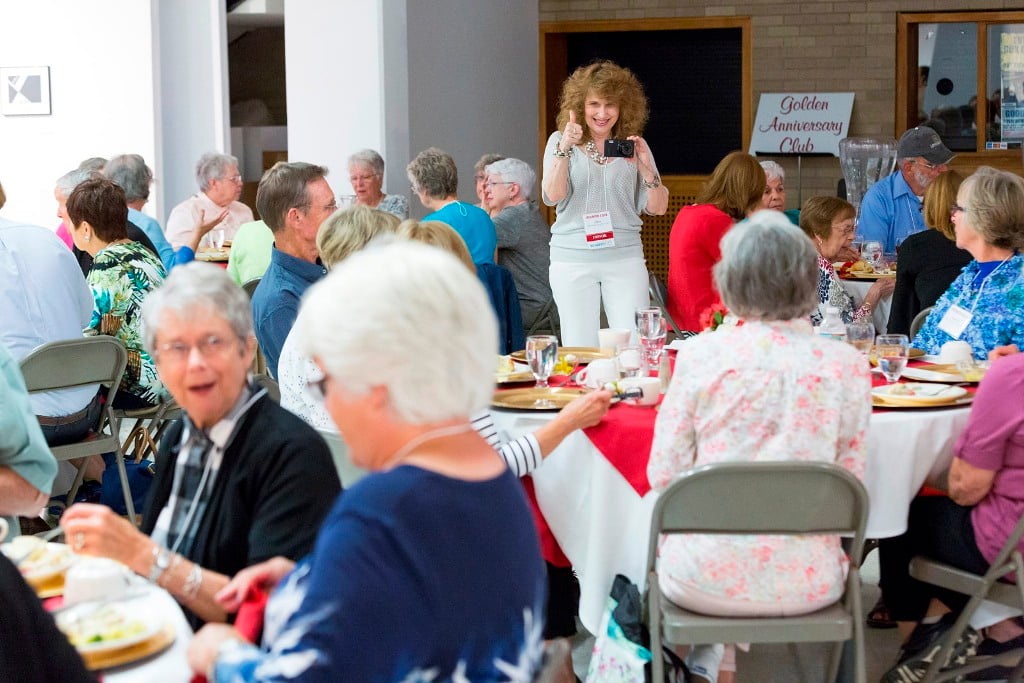 Alumni are invited back to SUNY Plattsburgh for a weekend of events and reminiscence, beginning Thursday, June 6 with a wine and cheese reception at Samuel D's in Sibley Hall beginning at 4:30 p.m.
While the focus of Reunion '19 is on those who graduated in years ending in "4" and "9," all are welcome back, said Kerry Chapin-Lavigne, director of alumni.
"Anyone is welcome to return," she said. "Even if you're not celebrating an anniversary year, there are events that are open to all."
Those include a barbecue along the shores of Lake Champlain at the Naked Turtle, area museum tours, campus tours, lunch at Clinton Dining Hall and the all-class event at Retro Live, to name a few.
"The all-class event will include trivia, music and throwback souvenirs from the '60s, '70s, '80s, '90s and 2000s," Chapin-Lavigne said.
Golden Anniversary Club
The Golden Anniversary Club Induction Luncheon Friday afternoon celebrates those alumni who graduated in 1969. Alumni who graduated prior to 1969 are encouraged to join the Class of '69 and welcome them into the club. Additionally, members of the Class of 1969 are invited to attend the 50th anniversary dinner Saturday night at the Valcour Inn and Boathouse.
Alumni have the option again to stay on campus in Macdonough Hall. Accommodations are available Thursday, Friday and Saturday nights and run from $28 to $88 depending on occupancy and number of rooms requested.
Welcome Center
The Reunion Welcome Center will be set up in the lobby of Au Sable Hall from 2 to 4 p.m. on June 6, from 9 a.m. to 5 p.m. June 7, and from 9 a.m. to noon on June 8. Alumni can pick up registration materials, including access cards to Macdonough for those who are staying in the residence hall.
"Reunion Weekend is intended to be a time in which you gather your college friends and return to campus to reminisce about your experience, a part of your life that only you and your friends can appreciate," Chapin-Lavigne said. "Returning to a place that was once your home away from home can be good for your heart and soul. Take the time to visit your old stomping grounds, perhaps take a walking tour, where you will recognize many things, but notice some significant changes, too. The tour will highlight some of the college's modern facilities, including a newly renovated residence hall. Hawkins Pond is always a must see — it's beautiful."
For a full schedule, to register or for more information, visit alumni.plattsburgh.edu/reunion2019, call 518-564-2090 or email [email protected].