Jump to Footer
Renown Gerontology Scholar, 1969 Nursing Graduate, Receives SUNY Honorary Degree
---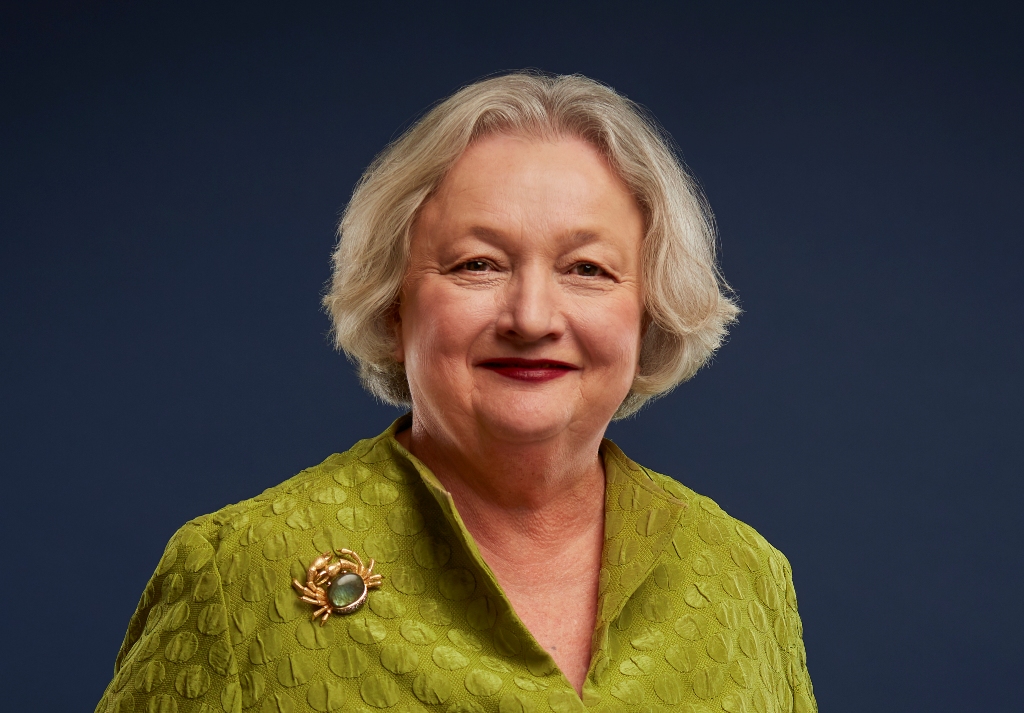 A nationally recognized expert on nursing care for senior citizens will be honored with the SUNY Honorary Doctoral of Science Degree at SUNY Plattsburgh's annual spring commencement Saturday, May 21.
Dr. Neville Strumpf, a member of the Class of 1969 and professor of nursing and dean emerita at the University of Pennsylvania, credits the educational foundation gained as an undergrad at Plattsburgh with launching her more-than-50-year career in nursing.
"I am absolutely thrilled to be coming back to attend a graduation 53 years after the last one," she said. Originally from Selkirk, six miles south of Albany with its own exit off the Thruway, she likes to point out, Strumpf came to Plattsburgh in part because of its affordability.
"I wanted to be a nurse; my mother and father were both nurses and insisted I get a baccalaureate degree in nursing rather than a diploma," she said. "Plattsburgh was affordable; it was within our financial capabilities and the only school I applied to. Back then the world was really different: People only applied to a couple places. I paid $400 for tuition, room and board per semester.
Plattsburgh 'Had a Very Good Reputation'
"Plattsburgh had a very good reputation; there were maybe two or three other state universities that had nursing programs that were affordable. And I loved it. I've never had one ounce of regret as to how fabulous it was; I've only positive feelings about the quality of education I received, the friends I made are still my friends today. One of my friends from kindergarten was my roommate, and we remained friends. Several of my classmates hope to be at commencement as well."
As a researcher and scholar in nursing and gerontology, Strumpf literally wrote the book on gerontologic standards of practice. Her research with fellow gerontology expert and colleague, Dr. Lois Evans, on reducing the use of restraints for elderly patients in hospitals and nursing homes became the gold standard in elder care.
"There was absolutely nothing in curricula in the 1960s that delineated gerontology as a specialty," Strumpf said. "There was nothing particularly in my undergraduate education other than saying the people you care for are older people. I gravitated much more toward taking care of adults with significant illnesses as opposed to pediatric or maternity care."
Strumpf wouldn't discover her life's calling until she was at New York University in the Ph.D. program.
'Influential Course at NYU'
"I had a somewhat influential course at NYU that suggested I might focus on aging in terms of my research; that's what I did," she said. She completed her Ph.D., writing her dissertation focus on older women and "their perception of time, place, self and life satisfaction. I couldn't call myself an aging specialist. All I'd done is write a dissertation on aging; I'd never trained as a geriatric nurse practitioner."
But it was enough. She was recruited to the University of Pennsylvania to help develop an entire field of geriatric education and to develop a research program on aging.
"I kind of evolved into the specialty. It didn't have the level of depth or training in the late 1970s and 1980s that it has now," she said. Part of a group of seat-of-their-pants colleagues, they developed the program as they went.
"Throughout the 1980s, I was developing courses, teaching these classes, developing my own programs of research that led me to becoming a specialist without having trained in it," Strumpf said. "It was an exciting time in the field. I worked with some wonderful colleagues at Penn State. I was part of a substantial group of people who were breaking ground in a second wave (of gerontology research). I didn't do it alone."
As a graduate student in nursing, however, Strumpf was nearly in a class by herself.
Nursing Transitioning Into a Career
"When I went to NYU, there were only six Ph.D. programs in nursing in the country; there were still a large number of diploma programs in the 1960s. (But) nursing was transitioning itself into a career," she said. "None of my teachers at SUNY Plattsburgh except one had a Ph.D., which would have been totally normal. Nursing had not gone to the level when I graduated from Plattsburgh; it began to move as an independent scholarly discipline afterwards. I was proud to be among the people who made a seat at the table."
Strumpf earned her master's degree from Russell Sage College in 1973 and her Ph.D. from NYU in 1982. After graduating from SUNY Plattsburgh, she worked as a staff nurse and later head nurse at the Montefiore Hospital and Medical Center in New York City. After obtaining her master's, she worked as an instructor at Hartwick College in Oneonta, N.Y. before beginning her doctoral work at NYU.
It was while in New York City that she met Dr. Mathy Mezey, renown gerontologic research, who later recruited her to Penn in 1982. It was there that Strumpf made her mark in gerontology research. Strumpf was awarded an honorary doctorate from Penn State in May 2020.
"Frankly, if someone was to say to me, 'You're going to get two honorary degrees in your life,' I'd chose my alma mater and Penn," she said. "Penn is where I got my career; Plattsburgh is where it started. Who could ask for more than that?"