Jump to Footer
Quebec Studies Fulbright Chair to Lecture on COVID Mitigation Impact on Mental Health
---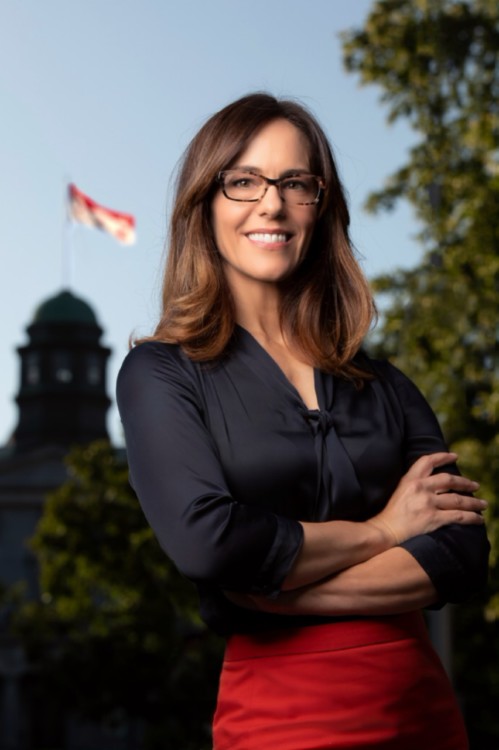 The SUNY Plattsburgh Distinguished Fulbright Chair in Quebec Studies will discuss how lockdowns and other pandemic responses can have an impact on people with mental health issues in her Zoom lecture, "Physical Distancing is a Privilege," 2 p.m. Monday, Nov. 16.
Dr. Amelie Quesnel-Vallee, association professor of sociology and epidemiology at McGill University, will share how the increasing mental health inequities between women and men resulting from COVID-19 represents a major public health concern.
"Public health measures to mitigate the pandemic could severely impact populations with high prevalence of mental health problems such as graduate students," Quesnel-Vallee maintains. "This study aims to document the gendered experience of the lockdown and its association with depressive symptoms among graduate students in Quebec."
The Distinguished Fulbright Chair, convened by the Institute on Quebec Studies, recognizes and features individuals who are expert research professors in the humanities and social sciences.
"We look forward to engaging Dr. Quesnel-Vallee on issues of importance to our center, the City of Plattsburgh and the entire North Country community," said Dr. Christopher Kirkey, director of the Center for the Study of Canada and Institute on Quebec Studies.
Quesnel-Vallee is the 2019-2020 recipient of the Distinguished Fulbright Chair in Quebec Studies at the college. At McGill, she holds the Canada Research Chair in Policies and Health Inequalities, is jointly appointed across the faculties of arts and medicine and is and the founding director of the McGill Observatory on Health and Social Services Reform.
To register prior to the talk or for more information, including a Zoom link, contact Cherice Granger at the Center for the Study of Canada and Institute on Quebec Studies, at [email protected].