Jump to Footer
Plattsburgh State Art Museum Participates in Annual Museum Days
---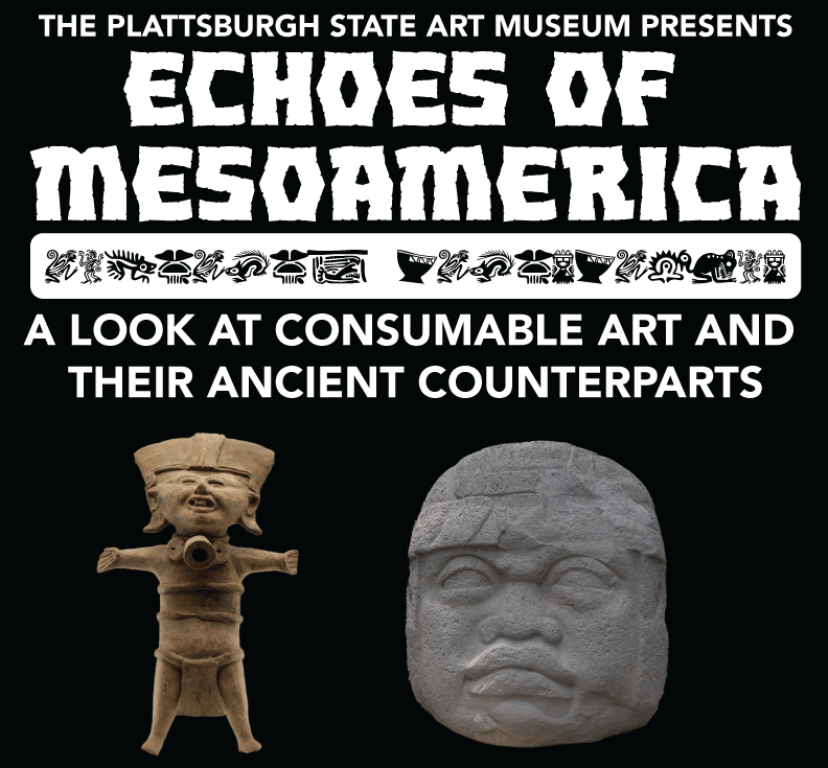 Plattsburgh State Art Museum is participating once again in Museum Days Weekend along with more than a dozen fellow museums and cultural centers throughout Clinton County June 18-19.
In the Burke Gallery of Myers Fine Arts Building is "Joe Remillard: Adirondack Visions," featuring the work of contemporary realist and Peru, N.Y., native, Joe Remillard. The artist, who resides in Georgia where he is professor of drawing and painting at Kennesaw State University, practiced law for several years in New York before his desire to create art led him to return to school to earn an M.F.A. degree.
In the Slatkin Gallery adjacent to the Burke Gallery, visitors can experience "Echoes of Mesoamerica: A Look at Consumable Art and Their Ancient Counterparts," which pairs gift-shop replicas with to-scale photographs of the archaeological artifacts they mimic, opening up conversations around visibility, ownership, misinterpretation, and appropriation of cultural artifacts.
Guest co-curator Dr. Justin Lowry, assistant professor of archeology and coordinator of the Latin American studies program at SUNY Plattsburgh, focuses on the archaeology of trade, exchange, and the development of societies in Mesoamerica. Co-curator Walter Early, artist and college museum preparator, works in large scale sculpture, casting, ceramic pieces, and large format drawings.
This year's Museum Days Weekend, which coincides with the first of two New York state "Path Through History" weekend, invites visitors and residents to explore the area's wealth of museums, galleries and cultural organizations. Plattsburgh State Art Museum is open noon to 4 p.m. Other museums and galleries participating in Museum Days Weekend are open 10 a.m. to 4 p.m. and offer free admission, demonstrations, tours, hands-on activities and more.
For a full list of participating museums and galleries, visit Adirondack Coast Cultural Alliance at www.goadirondack.com or call 518-563-1000.