Jump to Footer
Partnership Extends Educational Leadership Program Into St. Lawrence Valley
---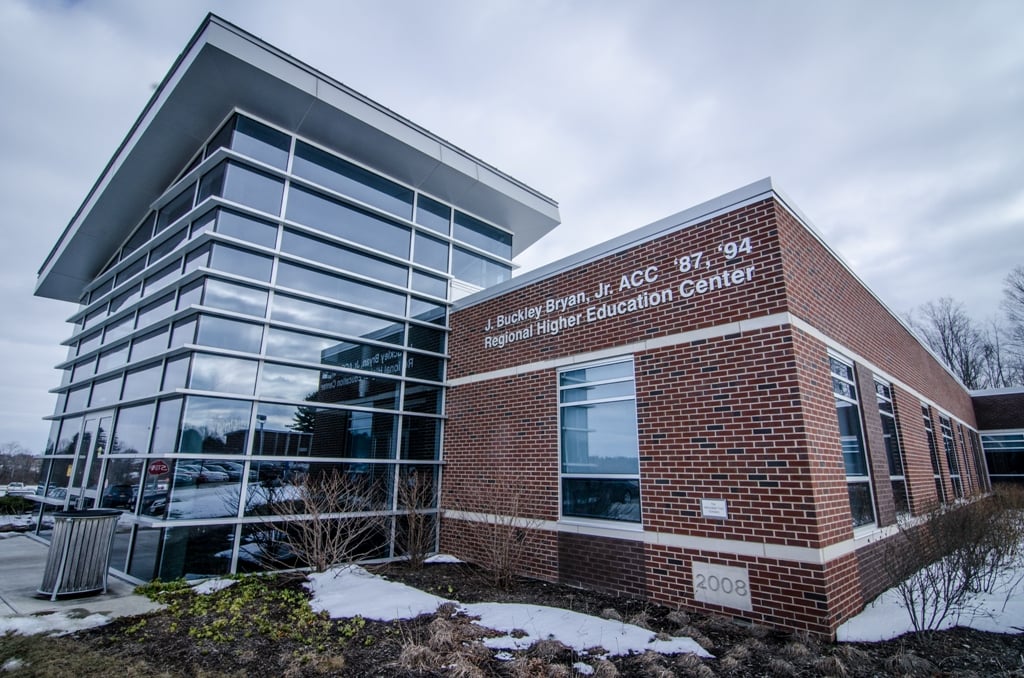 SUNY Potsdam is teaming with SUNY Plattsburgh to offer a Certificate of Advanced Study in educational leadership to teachers throughout the St. Lawrence Valley, creating a new graduate program to prepare future school administrators.
The partnership combines SUNY Potsdam courses with an additional four, three-credit online courses from SUNY Plattsburgh. Successful completion can lead to certification as a school building leader. The curriculum is a hybrid of flexible online and summer campus learning experiences and professional internships geared to successful completion of New York State School Leadership Assessments. Full- and part-time study options are available.
"This highlights the importance of partnerships to meet the needs of our leaders," said Dr. Kerri Zappala-Piemme, chair of educational leadership at SUNY Plattsburgh at Queensbury. "We have students from Malone to New York City and Western New York enrolled in our programs. It is important we have partnerships and strong programs to meet these diverse needs.
The SUNY Plattsburgh courses focus on instructional leadership and student assessment, professional standards, curriculum and organizational change. Each features robust, authentic cornerstone projects and relevant, job-embedded experience.
Teachers who complete the requirements will be eligible for promotion to leadership within their school district or another — and will be prepared to guide meaningful engagement that builds connections, fuels productivity and generates positive change.
The new program builds on a strong legacy of teacher education at both SUNY Plattsburgh and SUNY Potsdam, and the combination of courses from both institutions serves to benefit educators throughout the St. Lawrence County Board of Cooperative Educational Services region.
"The program adds to our portfolio of education offerings, allowing us to continue to serve those who are already part of our Potsdam family, as well as welcome new students," said Kathryn Jeror, chair of the SUNY Potsdam Department of Advanced Studies in Education. "This program is made possible through the strong partnerships with SUNY Plattsburgh and the amazing administrators at our local school districts."
Under the SUNY Potsdam program, the 36 required credits of coursework lay foundations in staff development, student learning and assessment, curriculum development, leadership and organizational change, financial management and collaboration. Prospective students can apply at any time, with summer, fall and spring start dates all available.
Details on the new Potsdam program are online here: https://www.potsdam.edu/academics/SOEPS/teacher-education/programs-study/advanced-certificate-educational-leadership.
Information on SUNY Plattsburgh's programs is online here: https://www.plattsburgh.edu/programs/teacher-leadership-graduate-certificate.html.
For questions, contact Zappala-Piemme at 518-792-5425 or email [email protected].