Jump to Footer
Nursing Program Rated Among the Best in State, Nation
---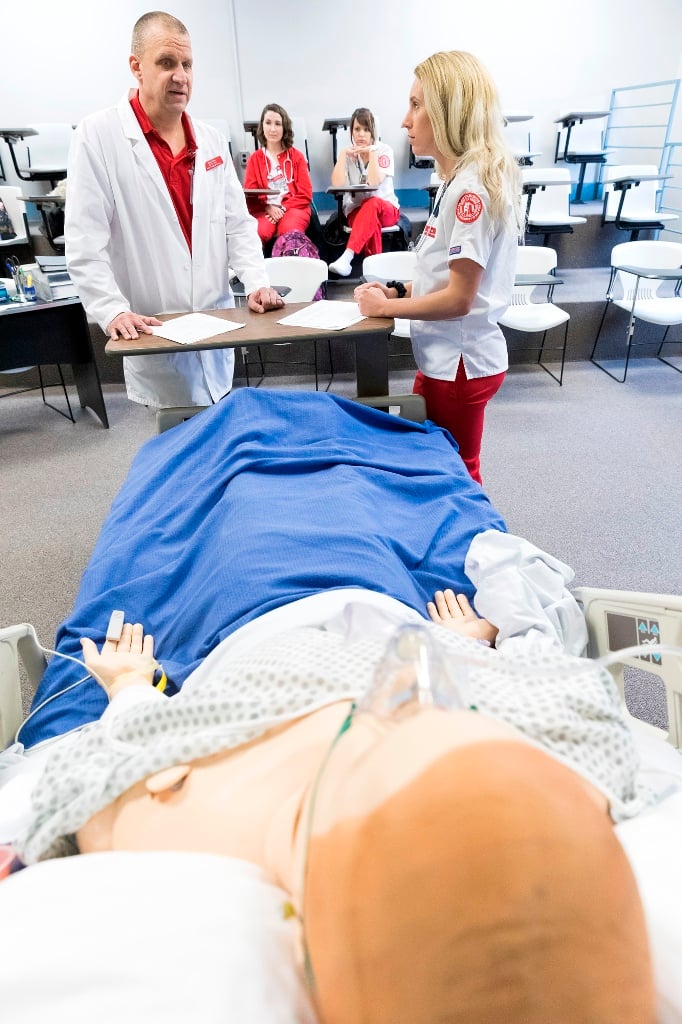 SUNY Plattsburgh has been ranked as the second best nursing school out of 109 in the state by nursingdegrees.com.
That same organization rated the college No. 5 nationally for its bachelor of science in nursing program.
Dr. Noreen Houck, chair of the college's nursing program, noted the program "teaches toward students' success while maintaining high standards."
"Students know it takes hard work and commitment, but they also know what they want and how to get support," she said. "Our focus is on creating opportunities for students, maintaining a high-quality program with strong outcomes and providing personalized student support."
Nursingdegrees.com used the National Center for Education Statistics' Integrated Postsecondary Education System in its ranking methodologies. Final data for the 2016-2017 school year was used for the rankings. Eleven criteria, including tuition, retention rates, graduation rates and financial aid awards were used to make the determination.
SUNY Plattsburgh's nursing program is unique in that student experience begins in the first semester of their sophomore year and builds with each subsequent semester. A highly competitive program, with only one-quarter of applicants accepted, students are immersed in the natural, biological and behavioral sciences integrated with professional studies.
SUNY Plattsburgh students have also exhibited high first-time pass rates on the national licensure exams, exceeding 93 percent in the most recent year. Best Value Schools rated SUNY Plattsburgh's nursing program 30th out of 50 in the nation for 2018.
"We know Plattsburgh nurses are the best," Houck said. "We have great students who share our dedication to our patients. It is nice when we are recognized in this way. I think this shows the faculty's commitment to student success. Nursing is a tough program at all schools. The faculty at SUNY Plattsburgh is focused on the student experience and providing a quality education. Our graduates are proud of their education from SUNY Plattsburgh."
The college also offers a RN-to-BSN program for students with an associate degree or diploma in nursing. This option is for students who are eligible for licensure as a registered nurse who seek to advance their education through earning a bachelor's degree. Offered 100 percent online, students can attend part time or full time, which offers maximum flexibility, Houck said. She said the RN-to-BSN program also offers some traditional face-to-face and hybrid classes at the Branch Campus at Queensbury, CVPH Medical Center and Glens Falls Hospital.
The RN-to-BSN earned a ranking of 11th in affordability from Onlineu.org.
Details on the nursing program are online at https://www.plattsburgh.edu/programs/nursing-major-freshman.html.
Details on the RN-to-BSN program, including registration for the March 4 online information sessions, can be found at https://www.plattsburgh.edu/programs/nursing-rn-to-bs-online.html.
Contact SUNY Plattsburgh Office of Admissions at 518-564-2040 or email
[email protected]
.