Jump to Footer
Hockey Program Looks to Form Pep Band
---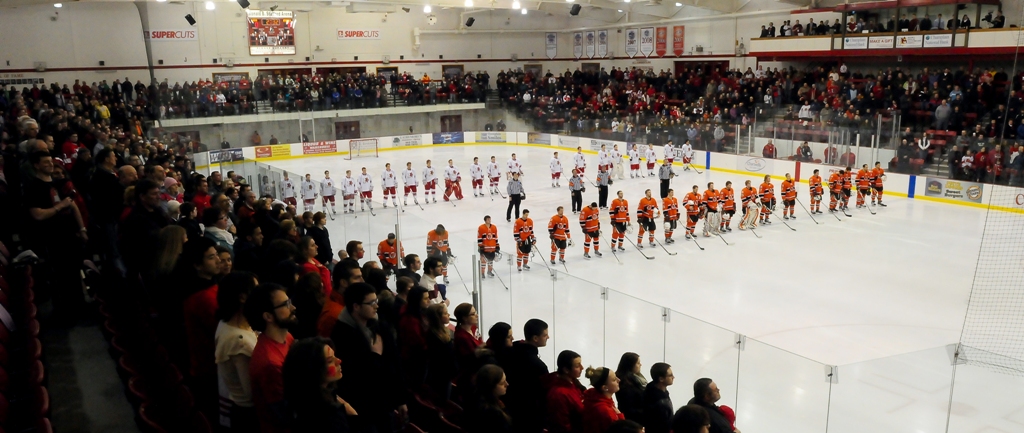 The Cardinal men's hockey team is trying to start a band.
Together with the music department, the hockey program is looking to start a pep band to play at home games, adding more energy for fans and players on the ice.
"We want the best environment we can at our game," said Stephen Moffat, men's hockey coach. "With about 2,000 people cheering you and the players on, you don't have to be the best musician to be a part of it, either. We care more that you are loud, passionate and just want to have fun."
Organizers hope to just have fun, create a home advantage, and more directly be a part of the games.
Pep band members do not need to be part of Plattsburgh athletics or a student in the music program. Anyone can join, and students can bring their own instruments to use or use those available to them through the music department.
Band members will have guaranteed seats at all home games and a free jersey. The first home game is an exhibition game against St. Michael's College, 7 p.m. Saturday, Oct. 23.
To sign up for the band or for more information, contact Moffat at [email protected].