Jump to Footer
Community Night at the Pond Returning to Campus Sept. 17
---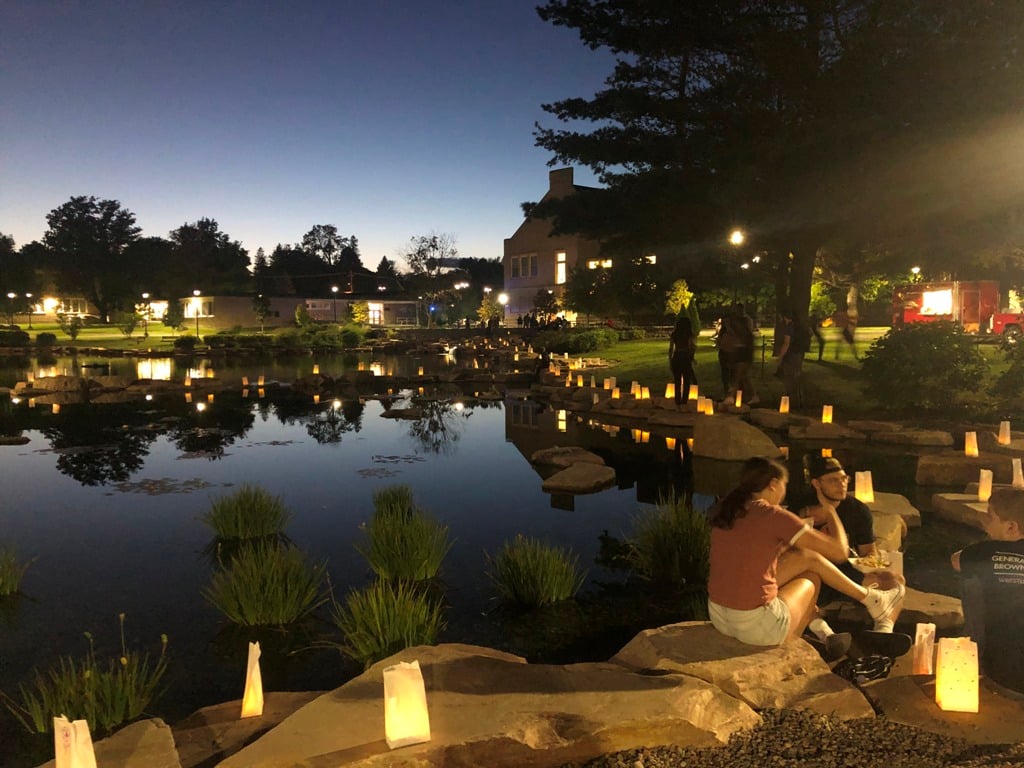 SUNY Plattsburgh's Community Night at the Pond returns after a pandemic hiatus Friday, Sept. 17 beginning at 6 p.m. at Hawkins Pond.
The in-person outdoor event will include children's activities, entertainment by campus groups, food trucks, and the popular lantern/community-building ceremony.
Local vendors and organizations, including the Plattsburgh House of Prayer, Gem Goddess Emporium, and the Underground Railroad Museum, will be at the event.
"It is important to have a strong relationship between the college and external community; it is particularly beneficial in helping the campus members to feel connected to the surrounding community," said Dr. Michelle Cromwell, vice president for diversity, equity and inclusion. "Community Night gives campus and city a time to bond and to recognize the needs we each have and to acknowledge the contributions we each offer."
Open to all, social distancing and masking is requested to help keep campus and community safe.
For more information, contact the Office of Diversity, Equity and Inclusion at 518-564-5410 or email [email protected].