Jump to Footer
College Honors Victims of Sexual Violence During Month of April
---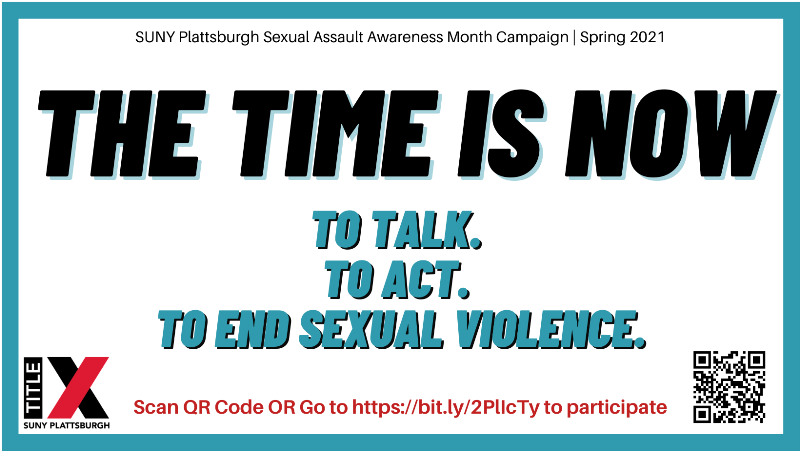 SUNY Plattsburgh Title IX and RADIUS recognizes April as Sexual Assault Awareness Month with a slate of events and programs beginning with "What Were You Wearing," an art installation that reflects how sexual assault victims are often blamed for the clothing they wore.
The exhibit, which runs April 1-17 in the Deep Quiet Room, Feinberg Library, is based on student-survivor descriptions of the clothing they were wearing during their assaults. The exhibit, recreated at colleges and universities across the country and around the world, originated at the University of Arkansas in 2013 and was inspired by Dr. Mary Simmerling's poem, "What I Was Wearing."
The college will also carry forth its contribution to "The Clothesline Project," a decades-old national effort to raise awareness of sexual and domestic violence.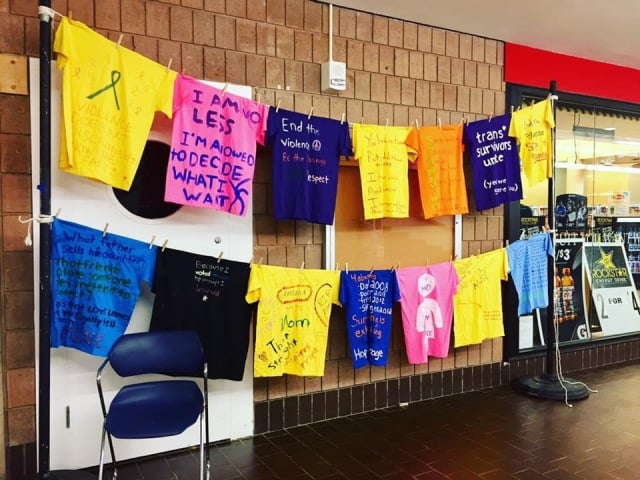 Survivors of sexual and domestic violence or family members of those who died as the result share their stories through words and art painted onto color-coded t-shirts that are then displayed in a poignant installation.

Students will be able to pick up t-shirts Thursday, March 25 beginning at 6 p.m. in the Angell College Center to take back to their home or dorm rooms to decorate for inclusion on the clothesline, which will be strung in the Angell College Center in front of the Campus Express during April.

Other events include a roundtable discussion for support of students who have experienced violence, a virtual symposium, "Writing Grief, Writing Growth: Authors Speak on Creativity During Difficult Times," featuring authors discussing their work and a panel discussion on writing about grief and loss, an open forum discussion on inclusiveness of the LGBTQ community in society and at SUNY Plattsburgh, bystander intervention and more.

For a full list of events, visit https://www.plattsburgh.edu/plattslife/health-safety/title-ix/events.html. For more information, contact Zyaijah Nadler at [email protected].

Unable to retrieve file contents for https://www.plattsburgh.edu/news/news-list.php
Warning: count(): Parameter must be an array or an object that implements Countable in phar:///var/www/staging/_resources/scripts/brei.feedmanager.ext/Filtering/FilteredObject.php on line 126