Jump to Footer
College Fund 'Rise Up Red' Campaign Heading for Fiscal Year Finish Line
---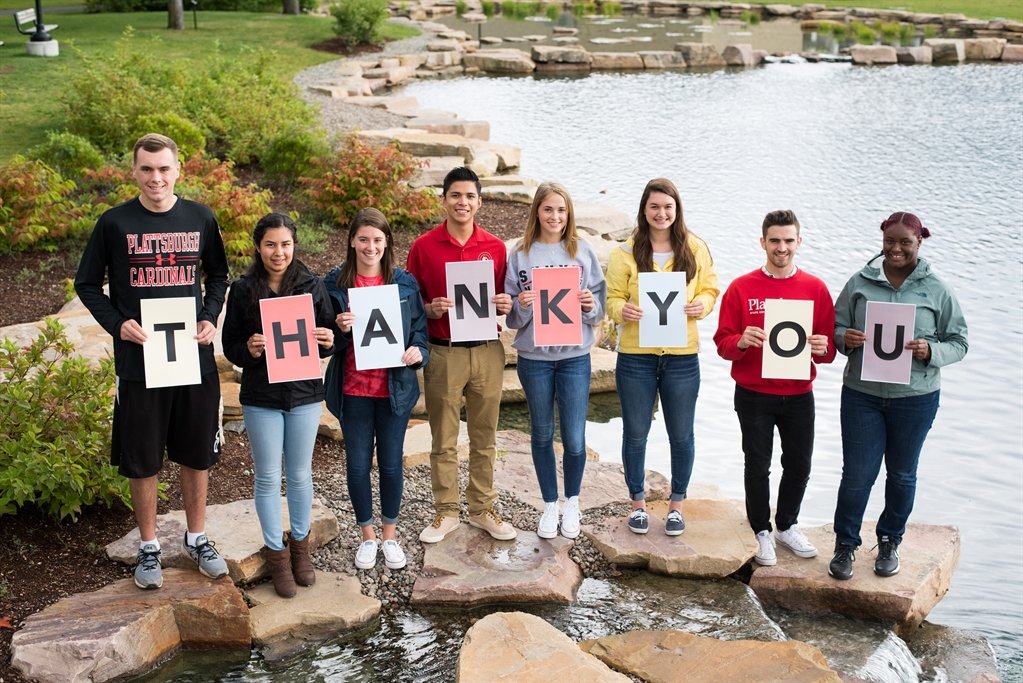 As the SUNY Plattsburgh fiscal year winds down, the college's campaign for student success, "Rise Up Red," is less than 200 donors away from meeting its 3,300 goal for 2021-2022.
"Our annual fiscal year-end 'Rise Up Red' campaign is crucial for the Plattsburgh Fund," said Paula Bachman, director of annual giving. "The generosity of the Cardinal community is what provides scholarships for deserving students, promotes experiential learning opportunities, enhances academic and student programming and improves the quality of the overall Plattsburgh experience."
Gifts to the Plattsburgh Fund helps the college:
Provide need- and merit-based scholarships. View a listing of our scholarship opportunities here
Purchase technological resources that enable us to stay current and competitive
Improve and expand academic programs
Enhance the quality of student life through the support of the arts, athletics and other campus activities and initiatives.
When you make a gift to the Plattsburgh College Foundation, you help our students prepare for lives of leadership, intellectual achievement, personal growth and global competency, Bachman said.

"We are beyond grateful for the love and support we receive year after year. It's true, every Cardinal soars when we come together and 'Rise Up Red' for student success," she said.

For more information, and to donate before the June 30 deadline, visit plattsburgh.edu/riseupred or call 518-564-2090.

Unable to retrieve file contents for https://www.plattsburgh.edu/news/news-list.php
Warning: count(): Parameter must be an array or an object that implements Countable in phar:///var/www/staging/_resources/scripts/brei.feedmanager.ext/Filtering/FilteredObject.php on line 126