Jump to Footer
2015 SUNY Chancellor's Awards Recognize Faculty, Staff For Excellence | SUNY Plattsburgh
---
The State University of New York has awarded six SUNY Plattsburgh and staff members the 2015 Chancellor's Award for Excellence.
Dr. Timothy Mihuc: Faculty service
Dr. Monica Ciobanu: Scholarship and creative activities
Elin O'Hara-Gonya: Librarianship
Michael Cashman and Gregory Withrow: Professional service
Lisa Frennier: Classified service
"The Awards for Excellence recognize SUNY faculty and staff who have gone above and beyond in service to our students, campuses and communities," said Chancellor Nancy Zimpher. "It is a great honor to have the opportunity to thank them publically, not only for their efforts to raise the bar on their own campuses, but for their dedication and service to the entire SUNY system."
Individuals selected for this honor are role models within the SUNY community. A certificate and a Chancellor's Excellence Medallion are bestowed upon each honoree to commemorate selection. The SUNY Plattsburgh recipients will be honored in the fall during the President's Welcome prior to the start of the semester.
Dr. Timothy Mihuc: Excellence in Faculty Service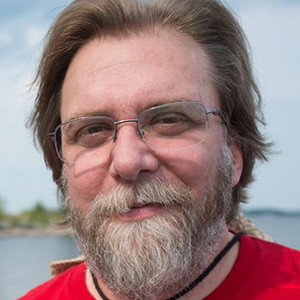 Dr. Timothy Mihuc, professor in the Center for Earth and Environmental Science and director of the Lake Champlain Research Institute, joined the faculty in 1999 as an assistant professor. He was promoted to associate professor in 2003 and full professor in 2008.
"This award for me recognizes contributions to my profession as an ecologist and to the university," Mihul said. "It means my peers value my work and my service as a scientist and professor."
Dr. Monica Ciobanu: Excellence in Scholarship and Creative Activities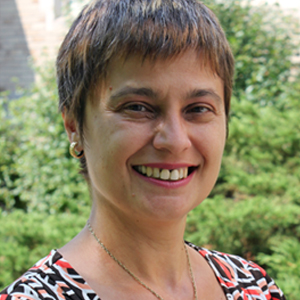 Originally from Romania, Dr. Monica Ciobanu, associate professor and chair of the criminal justice department, was witness to the civil unrest and revolution in her country in 1989. She moved to the United States in 1994, earned her master's and Ph.D. in sociology before joining the faculty in 2005 as an assistant professor. She was promoted to associate professor in 2011.
"This award means a great deal to me," Ciobanu said. "I feel that my work for the past 10 years has been recognized by both SUNY Plattsburgh and SUNYwide. I'm very proud of this, and I feel humble because I know there are many strong scholars at SUNY Plattsburgh; to be the only recipient for scholarship is a true honor.
"To be a scholar sometimes means a lonely kind of experience. I'm sure everyone who is engaged in scholarship sometimes goes through doubts, asks inner questions: 'Is it relevant? Is what I'm doing valuable? Does anyone care about my work?' This award makes me feel that my work is important and my efforts are worthwhile."
Elin O'Hara-Gonya: Excellence in Librarianship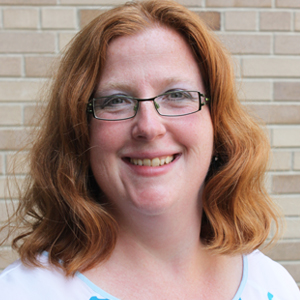 O'Hara-Gonya arrived at SUNY Plattsburgh as a visiting assistant librarian in 2004 and was promoted to senior assistant librarian in 2005. She was promoted to associate librarian in 2011.
"I am honored and grateful to be receiving an award for being in a profession that I love," O'Hara-Gonya said. "I am profoundly aware that I enjoy the luxury of looking forward to work every day; I truly love being a librarian at SUNY Plattsburgh. It is also a gratifying thing to be recognized by my peers for doing work that doesn't feel like 'work' at all. I am thrilled that members of the SUNY community recognize the value of librarianship.
"As librarians, we endeavor to contribute meaningfully to student success and this award means that the Feinberg librarians are accomplishing this goal. Librarians don't work in isolation; we are part of a team of educators dedicated to the same overarching mission: to prepare students for academic, professional and personal success."
Michael Cashman: Excellence in Professional Service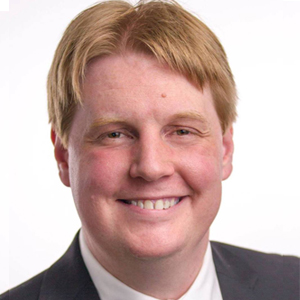 Cashman, assistant director of the Center for Student Involvement, received his bachelor's and master's degrees from SUNY Plattsburgh, serving as a grad assistant and coordinator of the Cardinal Connections program in 2007. He was named assistant director of alumni affairs for student/alumni programs in 2008, coordinator of student activities later that year and was then named assistant director of campus activities in 2012 before moving into the Center for Student Involvement position.
"It is an honor and very humbling to have had Dr. Tom Moran, university distinguished service professor, nominate me. Over the years, I have been fortunate to have him, along with several others, play a role as my mentor, including Bill Laundry, Dr. Michele Carpentier, Cheryl Hogle and Dr. Ettling.
"Their collective council and friendship helped shape me both personally and professionally. My job is one of the most rewarding that life can offer. I take great pride in being an alumnus and feel grateful to be able to work as a member of the campus community."
Gregory Withrow: Excellence in Professional Service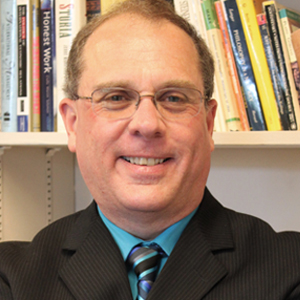 Withrow has been the associate director of student financial aid services since 2006.
"I was elated when President Ettling called to congratulate me," Withrow said. "To me, professional service means performance beyond day-to-day tasks. It means service that positively impacts our campus, not just my department. It means activities that support our community over time; and it means contributions that help to advance the bursar profession both within SUNY and across New York state.
"This award is humbling because it tells me that a panel of my peers, as well as leaders from our campus and system administration, appreciate my work. I already knew I was appreciated, but this award tangibly expresses that appreciation."
Lisa Frennier: Excellence in Classified Service
Frennier joined the SUNY Plattsburgh classified staff in 1984 as a typist. In 1989, she moved to senior typist, keyboard specialist 2 in 1995. After resigning in 2000, she returned to campus in 2004 as a temporary clerk 1 before moving to keyboard specialist 2 in 2005. She became secretary 2 for business affairs in September 2005.
"This is a great accomplishment, spanning my 26 years at SUNY Plattsburgh. I was most appreciative to be nominated and selected for this prestigious award," Frennier said. "Classified service is the support staff that enables SUNY Plattsburgh to operate on a day-to-day basis."
About the Awards
The awards provide systemwide recognition for consistently superior professional achievement and encourage the ongoing pursuit of excellence. Through them, SUNY publicly proclaims its pride in the accomplishment and personal dedication of its instructional faculty, librarians and staff across all 64 campuses and system administration.
Awards are presented annual to faculty and staff in six categories: Faculty service, librarianship, professional service, scholarship and creative activities, teaching, adjunct in teaching (biannually), and classified service.