Jump to Footer
Associate Professor Named Managing Editor at 'Journal of Higher Education in Prison'
---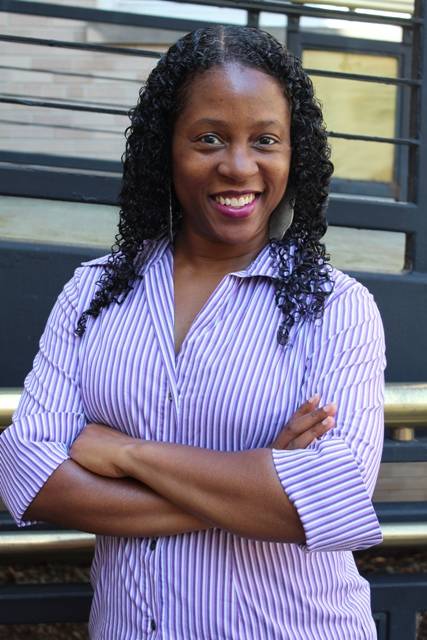 Dr. Breea Willingham, SUNY Plattsburgh associate professor of criminal justice, was named managing editor of the "Journal of Higher Education in Prison."
"The Alliance for Higher Education in Prison invited me to join as managing editor and help get this brand-new journal off the ground," Willingham said.
Willingham has an extensive background in higher education in prison, having focused much of her career researching and teaching about education and incarceration. An expert on the impact of incarceration on families, and women in the criminal justice system, among many other areas in the field, her interest stems from personal experiences as a Black woman with incarcerated relatives.
But her interest and expertise that suits her for the managing editor position also stems from a solid background as a journalist, covering crime and murder trials in the Carolinas and Upstate New York for a decade prior to earning her Ph.D. in American studies from SUNY Buffalo.
"I've worked in the field, reporting and teaching, etc.," she said.
She and higher education in prison colleagues founded the Jamii Sister, an organization that offers a safe and innovative space for Black women in higher education in prison and provides professional development in equity, cultural competency and race relations to education professionals. She and her Jamii co-founders held a successful webinar in May with more than 300 registrants worldwide.
"We think you are the ideal person for this position," wrote Dr. Mary Gould, director of the alliance, in Willingham's invitation. "You have published extensively in the field, you are actively engaged in the work of building the field, and you are someone that both Erin (Dr. Erin Castro, co-executive director) and I know that we could collaborate with and be thought-partners."
Her first charge as managing editor is a call for papers with a Sept. 15 deadline for the inaugural issue.
"We're looking for papers on the field of higher education in prison," Willingham said. "Information on the call for papers can be found at https://www.higheredinprison.org/journal/2020-issue-1-1-call-for-submissions."