Jump to Footer
Alzheimer's Caregiver Support Initiative Receives $8.2 Million Grant
---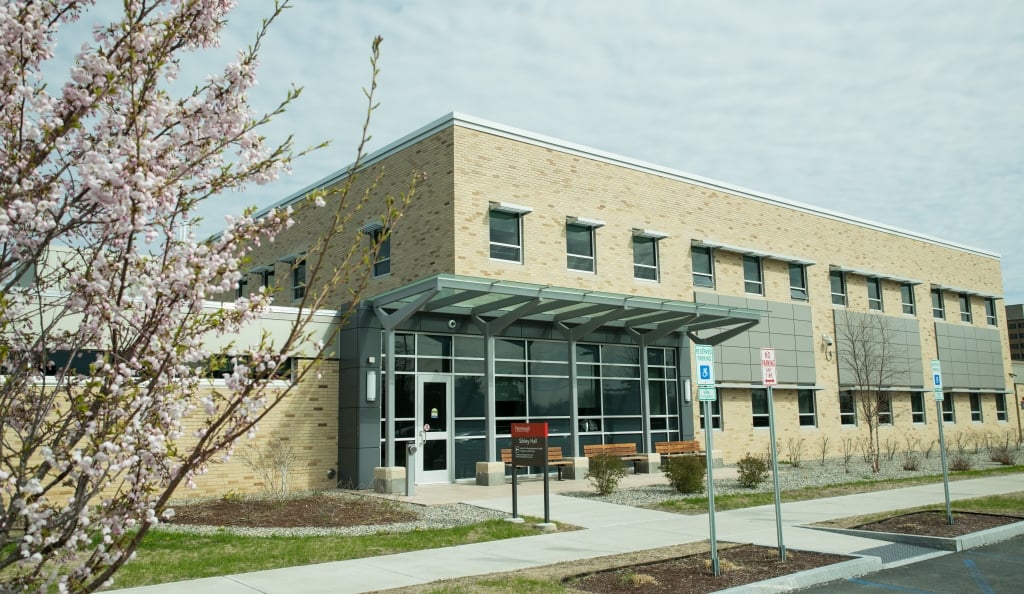 SUNY Plattsburgh's Alzheimer's Disease Caregiver Support Initiative has received an $8.25 million grant from the state Department of Health to continue providing free services for North Country caregivers of those with Alzheimer's and other forms of dementia.
The grant funding picks up where the previous five-year grant, extended during the pandemic to the end of June 30, 2022, left off. The SUNY Research Foundation at Plattsburgh applied for and was awarded the caregiver support initiative from January 2016 through December 2020 with the extension being granted for an additional year and a half.
Services Free of Charge
Housed on campus in the Center for Neurobehavioral Health in Sibley Hall, the Alzheimer's Disease Caregiver Support Initiative provides assessments, support and engagement through support groups, wellness activities, joint enrichment, education, training, respite and more to caregivers, many of whom are overwhelmed and isolated as they try to care for their family members. These services are provided free of charge to caregivers in Clinton, Essex, Franklin, Hamilton, Warren and Washington counties, said Valarie Drown, project director at the Alzheimer's Disease Caregiver Support Initiative.
"Over the past six years, the caregiver support initiative has been able to serve 6,068 caregivers in need of support with the goal of delaying the need for nursing home placement because of caregiver burnout," Drown said. In New York state, there are more than 400,000 people living with Alzheimer's disease and more than 580,000 residents who serve as unpaid family caregivers.
'Testament to Importance of Work, Services'
Dr. Michael Morales, executive director for the Center for Neurobehavioral Health, credited Drown as well as Kimberly Comisky, assistant director, and Dr. Richard Durant, who served as the initiative's director through 2021, calling the award "a testament to the importance of the work and services provided to the region by (these) principal investigators, (and) it also speaks to the hard work of the program staff, to the work of Sponsored Research on campus in supporting the preparation and administration of the grants supporting our programs, and to the support the Center has enjoyed from campus administration since its inception in March of 2009."
Morales said that as part of the center, the caregiver support initiative supports Plattsburgh Next, the college's comprehensive strategic plan of community outreach and collaboration as well as giving students from a broad array of majors the opportunity to receive hands-on, real-world experiential learning opportunities. Continued funding will translate into continued opportunities for SUNY Plattsburgh students.
"We are thrilled to be awarded this funding to advance our mission of providing much-needed support to caregivers in northern New York's rural community," Drown said. "We know that the prevalence of Alzheimer's disease and other dementias is expected to continue increase, and more individuals will find themselves becoming caregivers. It is by no means an easy job, but our team of compassionate professionals are here to help at every step of the caregiving journey."
For more information on the Alzheimer's Disease Caregiver Support Initiative, contact Drown at 518-564-3364 or email [email protected].