Jump to Footer
Alumni Laud Faculty Connections, Experiences for Successful Career Paths
---
Two recent award-winning SUNY Plattsburgh alumni credit the close relationships with faculty and opportunities available to undergraduates for their post-graduate successes.
Alumni Ethiopia Lemma Yemiru and Joshua Modeste can trace the awards they received as undergrads to the faculty who influenced them in and out of the classroom.
Prestigious U.K. Scholarship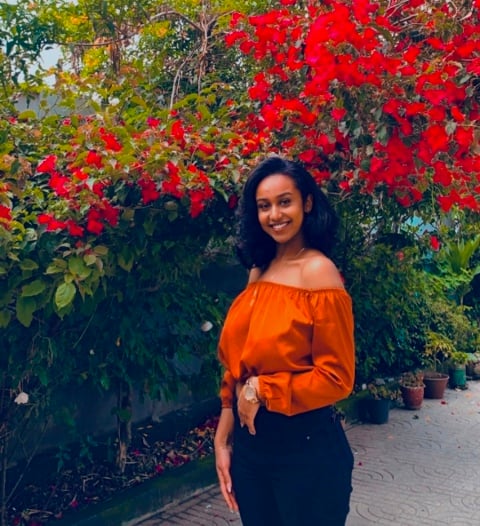 Yemiru, a native of Ethiopia's capital city, received the U.K. government's coveted Chevening Scholarship, which fully funds international students to complete a master's anywhere in the U.K. The program's goal is to help international students develop skills that will assist them in creating positive change worldwide while supporting U.K. foreign policy.
Chevening scholars can focus all their energy on their studies since the scholarship funds travel costs, accommodations and course fees.
Yemiru was surprised to receive the award: only two percent of the 60,000-some annual applicants are successful.
"Everyone around me believed that I would get it but me," she said. "It's truly been motivational."
She will complete a master's in social policy and research at University College London with the goal of working for non-governmental organizations that focus on economic and educational empowerment for women living in rural Ethiopia.
'Motivating, Guiding, Supporting'
Dr. Katherine Dunham, associate professor and chair of psychology, was one of Yemiru's mentors while she was a student at SUNY Plattsburgh.
"Ethiopia is an incredible human being as well as student. She invests herself fully in efforts to address several important social issues," Dunham said. "She is also such a kind and warm person; when she would come to my office, I would do what became known as the 'Ethiopia dance' at my desk because she would light up my day just by seeing her."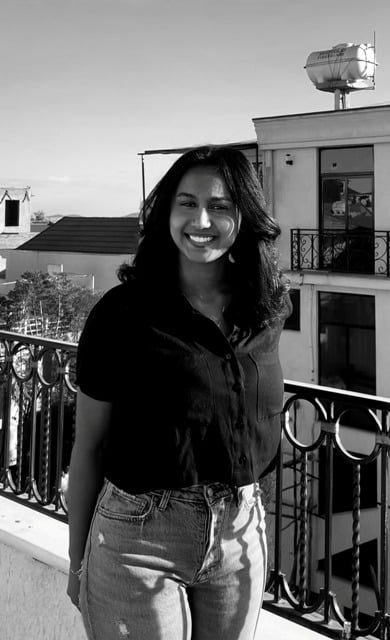 After taking Dunham's introduction to psychology course, Yemiru switched to that major.
"I was thrilled," Dunham said, adding that she invited Yemiru to be her teacher's assistant based on her work ethic and academic ability.
Not only did Dunham help guide Yemiru through her time at SUNY Plattsburgh, but she followed up with her later when she was deciding what path to take after completing her bachelor's degree.
"She believed in me so much that it gave me the confidence to go for what I thought I could not achieve — always motivating me, guiding me and supporting me," Yemiru said.
"To have a student win an award at that level is a once-in-a-lifetime experience for a faculty member and will live on for me as one of the most proud moments of my career," Dunham said. "Pride in Ethiopia, most of all, but also in the Plattsburgh community that nurtured her in her four years here."
Teaching the Next Generation
Harlem educator Joshua Modeste, who graduated from the BA/MST program in adolescence education in 2016, received the 2022 FLAG Award for Teaching Excellence, which recognizes exceptional public school teachers.
"I am humbled to be recognized for this honor," Modeste said. "As a young Black male science educator, SUNY Plattsburgh provided me with the foundation in education to serve as a leader within my school community. I value the relationships I was able to form with other students and faculty on campus."
Modeste remembers Dr. Maureen Squires, associate professor and chair of the BA/MST and graduate teacher education programs, and Dr. Dexter Criss, professor of chemistry and biochemistry, as influential in his college career.
"(Squires) provided continued encouragement during my time on campus," Modeste said.
Encourages Students to Pursue STEM
"Joshua is an intentional, caring, and innovative teacher," Squires said. "He is thoughtful about the opportunities he creates for his students to learn. He excites students about the field of science through hands-on activities and real-world projects."
As a college student, Squires said Modeste "seized every opportunity to learn (including pursuing independent studies and volunteering for extra fieldwork) and believed that he could always grow."
Just as he was inspired by the SUNY Plattsburgh faculty that taught him the skills he needed to excel in his career, Modeste will do his share of inspiring his own students.
"He encourages all students, especially those traditionally underrepresented in math and science, to pursue STEM careers," Squires said.
"My vivid memory of Josh is that big welcoming smile," Criss said. "It didn't matter if the class topic was covering a difficult organic chemistry mechanism or even a multistep chemical reaction, Josh found a way to keep us all loose in the classroom and laboratory."
The material in Criss' organic chemistry class was challenging for many students, Modeste included, and he attended office hours to ensure he had a good grasp of the material. Over the course of the semester, his hard work paid off.
"My passion to share my knowledge with others who dream to aspire to greatness is so rewarding," Criss said.
'Every Student a Young Scientist'
As a student from New York City, SUNY Plattsburgh presented a welcome change of pace for Modeste as he experienced how learning could happen not only in on-campus laboratories but in Adirondack habitats.
Now, he engages his students with a mixture of project-based learning, trips and guest speakers.
"In my classroom, every student becomes a young scientist and uses the skills and content they learn to solve problems that are important to them and their communities," Modeste said.
His enthusiasm for teaching led his students to create a science research club where they present their research at local conferences and science fairs.
Modeste is working on a doctorate in science education at Columbia University with a focus on culturally responsive science education and exploring the identities and experiences of male science teachers of color.
— By Senior Communications Specialist Felicia Krieg