Jump to Footer
Admissions to Host Variety of Virtual Events for Spring 2021
---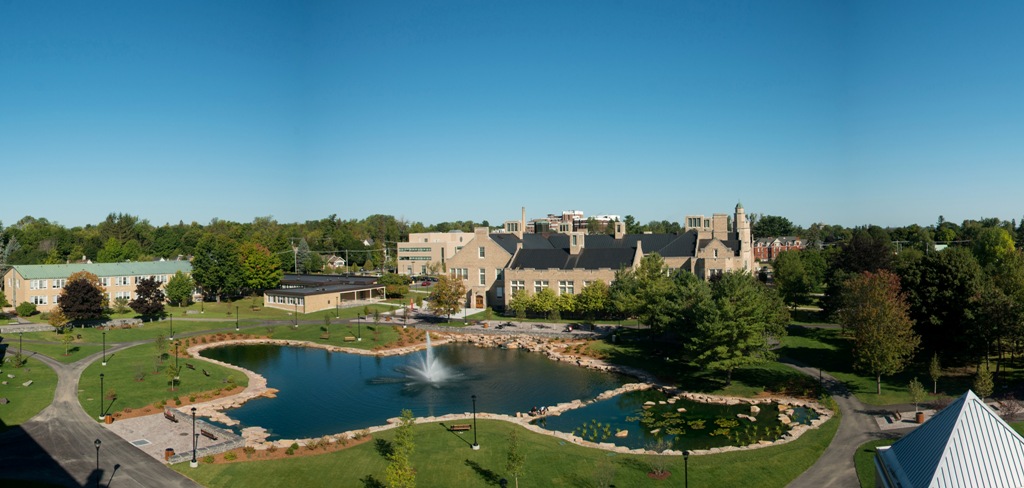 The Office of Admissions at SUNY Plattsburgh will be offering a variety of virtual events this spring for prospective students, from college fairs to spring open houses, all of which can be accessed without leaving home.
A series of Instant Decision Days are planned for students attending the region's community colleges who want to transfer to SUNY Plattsburgh. Students can schedule 30-minute appointments with transfer advisers and receive an admissions decision on the spot. Appointments can be virtual or by telephone.
Students can meet one on one with an adviser to ask specific questions about transfer credits, credit evaluations, time to degree completion, the admissions and enrollment process, academic programs of interest and more. Specific information about the main campus in Plattsburgh, the branch campus in Queensbury and online programs can also be provided.
Instant Decision Days are as follows:
Clinton Community College: Tuesday, Feb. 23, March 23 and April 20, all from 9 am. To 4 p.m.
SUNY Adirondack: Wednesday, Feb. 24, March 24 and April, 21, all from 9 a.m. to 4 p.m.
Hudson Community College: Thursday, Feb. 25, March 25 and April 22, all from 9 to 4 p.m.
North Country Community College: Wednesday, April 7 only, from 9 a.m. to 4 p.m.
In addition, the college is holding a variety of online college fairs sponsored by SUNY, the National Association for College Admission Counseling and the Capital Area School Development Association. Those fairs are as follows:
NACAC: Sunday, Feb. 28, March 21, and May 2, all beginning at 1 p.m.
CASDA: Tuesday, March 23 at 5 p.m., and Wednesday, March 24 at 11 a.m.
SUNY: Thursday, April 22 at 6 p.m., Saturday, April 24, Sunday, May 2 and Saturday, May 22 at 1 p.m.
Transfer students have a chance to visit an online college fair on Thursday, March 18 at 1 p.m.
The annual open house events will be held Saturday, April 10 and Saturday, April 24. Both events begin at 10 a.m. and will feature an official welcome from Dr. Alexander Enyedi, SUNY Plattsburgh president.
Participants will then be able to view live admissions presentations with student panels highlighting academics, campus life, the admissions process and next steps. There will also be an opportunity for live Q&A sessions with the admissions team. Presentations will run from 10:15 to 11 a.m., 12:15 to 1 p.m. and 1:15 to 2 p.m. both days.
International student admission and services presentations, featuring an introduction of staff and activities in the Global Education Office along with the opportunity for Q&A will be held 12:15-1 p.m. and 1:15-2 p.m. both days.
Academic break-out sessions will be held 11:15 a.m. to noon featuring faculty panelists who will share more about the college's majors and hands-on learning opportunities available. As with other sessions, live Q&A sessions will be included.
Learn about:
Journalism, public relations and communications
Computer Science, mathematics and physics,
Education
English and history
Life and environmental sciences
Nursing
Psychology and criminal justice
The School of Business and Economics
Visual and performing arts
Additionally, students visiting during virtual spring open houses will have a chance to participate in a virtual campus tour, given at 10:15 a.m., 12:15 and 1:15 p.m. Tour guides will be able to answer questions on the tour, which includes academic buildings, classrooms, dining facilities, residence halls and more.
Financial Aid and Campus Life will also host presentations at 12:15 and 1:15 p.m.
For information on any of the spring 2021 admissions events, call 518-564-2040 or email [email protected]. To register or for more detailed descriptions of the events, visit https://www.plattsburgh.edu/admissions/visit/index.html.