Jump to Footer
2011 SUNY Chancellor's Award Honors SUNY Plattsburgh Faculty and Staff for Excellence
---
Seven SUNY Plattsburgh faculty and staff have received Chancellor's Awards this year: Deborah Altamirano, Thomas Corigliano, Terry Lacey, Dr. Chuo-Hsuan (Jason) Lee, Susan Lezon, Dr. Chris Martine and Dr. Jean Ouédraogo.
Dr. Deborah Altamirano: Excellence in Faculty Service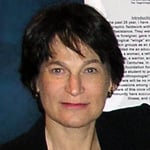 This is Altamirano's second Chancellor's Award. Her first was awarded for excellence in teaching in 2006.
In addition to holding a regular, full-time teaching load, the associate professor of anthropology serves as chair of her department; interim coordinator of the Latin American studies program; co-adviser of the Model Organization of American States; member of both the Faculty Senate and the Writing Across the Curriculum Committee; and adviser to Sigma Lambda Upsilon — a Latina sorority — and the Anthropology Club. She also recently co-chaired the search committee for the provost. These represent just a few of a long line of service commitments that began as soon as she came to campus in 1998.
"During her first two years at Plattsburgh, she served on six college-wide and interdisciplinary committees (in addition to service to her own department) and co-organized an international Women's Day event. … The character and quality of her engagement is impressive," SUNY Plattsburgh President John Ettling wrote in a letter of nomination.
Thomas Corigliano: Excellence in Faculty Service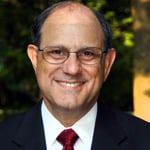 Currently the associate dean of the SUNY Plattsburgh Branch Campus in Queensbury, Corigliano has held a variety of posts since he came to SUNY Plattsburgh 43 years ago. He has served as a counselor, acting director of counseling, coordinator of academic advising, instructor of speech and communication and assistant to the vice president for academic affairs. Before there was a branch campus, he served as regional coordinator for the extension center in Queensbury.
"Mr. Corigliano's efforts on behalf of the branch campus are particularly noteworthy," said Ettling, who credited Corigliano with helping to turn the Queensbury site into a full-fledged branch campus at which students can now earn a degree without having to leave the area.
"Indeed, I can say that several generations of our students have been enriched by the assistance that he has provided and by the programs and services that he has been instrumental in maintaining for their benefit."
Terry Lacey: Excellence in Classified Service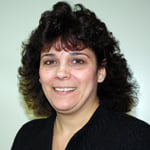 Lacey has worked at SUNY Plattsburgh since 1990. Currently a secretary I in the Office of Housing and Residence Life, Lacey assists students and families, providing them with information about issues related to housing.
Colleagues have cited her for "her willingness to go above and beyond; extraordinary work ethic; flexibility in performing her duties; ability to juggle multiple duties and, above all, her dedication to providing top-quality customer service," Ettling said.
Sue Lezon: Excellence in Teaching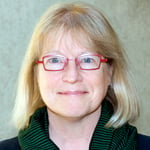 Now an associate professor of art, Lezon joined the SUNY Plattsburgh faculty as an adjunct in 1994. Since then, she has come to be the college's only full-time faculty member in photography, incorporating her extensive experience in that field into several courses each semester. Student opinion surveys, spanning five semesters of these courses, show that the vast majority rate her teaching as excellent in every category. They find her demanding and honest in her critical evaluation of their work, yet warm, respectful and inspiring.
Wrote one student in a letter of recommendation, her critiques were "unwelcome at first, but I have since realized that they did more for me than any other single piece of feedback I received as an undergraduate."
"Course materials, students' finished products, students' course evaluations and numerous letters from colleagues and from current and former students all demonstrate that Ms. Susan Lezon's accomplishments as a teacher well qualify her to receive the Chancellor's Award for Excellence in Teaching," Ettling wrote.
Dr. Chou-Hsuan (Jason) Lee: Excellence in Teaching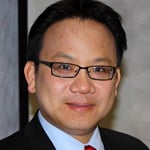 Since he came to the college in 2006, Lee, an associate professor of accounting, has earned the respect of colleagues and students alike, according to Ettling's letter of recommendation.
Results of surveys covering eight semesters show that students rate him highly on all dimensions covered, including knowledge of material, course organization and ability to increase students' knowledge of subject matter. Student comments are equally positive with one student writing, "I would recommend this instructor to all students."
Meanwhile, colleagues like Dr. James Csipak have observed, "Although he is extremely considerate and accommodating to his students on the one hand, he is equally demanding in that he has high expectations and sets high standards.
In addition, Ettling notes, "Dr. Lee has become recognized on campus as an expert in assessment and in the use of technology for teaching. His reputation in these areas has led academic publishers to solicit his services to produce course materials for use nationwide."
Dr. Chris Martine: Excellence in Teaching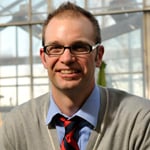 Since Martine arrived on campus in 2006, the associate professor of biological sciences has taken part in a number of research initiatives — publishing seven peer-reviewed articles, a technical report and two field guides; participating in a dozen scholarly conferences; and receiving a grant from the Nature Conservancy. In all of this work, Martine has fostered the active involvement of students. As a result, six of his students have now received the Botanical Society of America's Young Botanist Award and several others have received competitive grants from the society to do research in the field. In addition, Martine himself was one of only two faculty in the world to receive the society's Charles Edwin Bessey Teaching Award last year.
The results of student surveys show that students rank him highly in all areas, and comments calling him a "great instructor" and an "awesome teacher" back that up.
"In a few short years, he has distinguished himself as a researcher, scholar and dynamic member of the Plattsburgh community, but above all as a teacher and mentor," Ettling wrote.
Dr. Jean Ouédraogo: Excellence in Scholarship and Creative Activities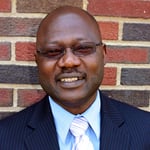 This is the second Chancellor's Award for Ouédraogo, who received one for internationalization in 2005 because of his work organizing and executing a short-term cultural and linguistic immersion program at Université des Antilles et de la Guyane, Martinique.
Ouédraogo has produced a significant amount of scholarly work since he arrived on campus in 2000. Now a professor and chair of foreign languages and literature, he has written and published five book chapters, two books, 11 encyclopedia chapters and a book review in addition to editing a collective work and presenting at numerous professional meetings. He did all of this while carrying a full-time teaching load, serving on a number of college-wide committees and organizing conferences, film showings, poetry readings and other events.
Dean of Arts and Sciences Kathy Lavoie called him an "excellent model of the teacher-scholar who is particularly interested in preparing our students for the international world they will find once they get into their careers. He brings his scholarship into teaching. … he is also very creative, working on providing a rich range of additional experiences for students, including trips to Canada, poetry readings, concerts and French Club, to name a few."