Jump to Footer
Ways to Make Working, Studying at Home Productive
---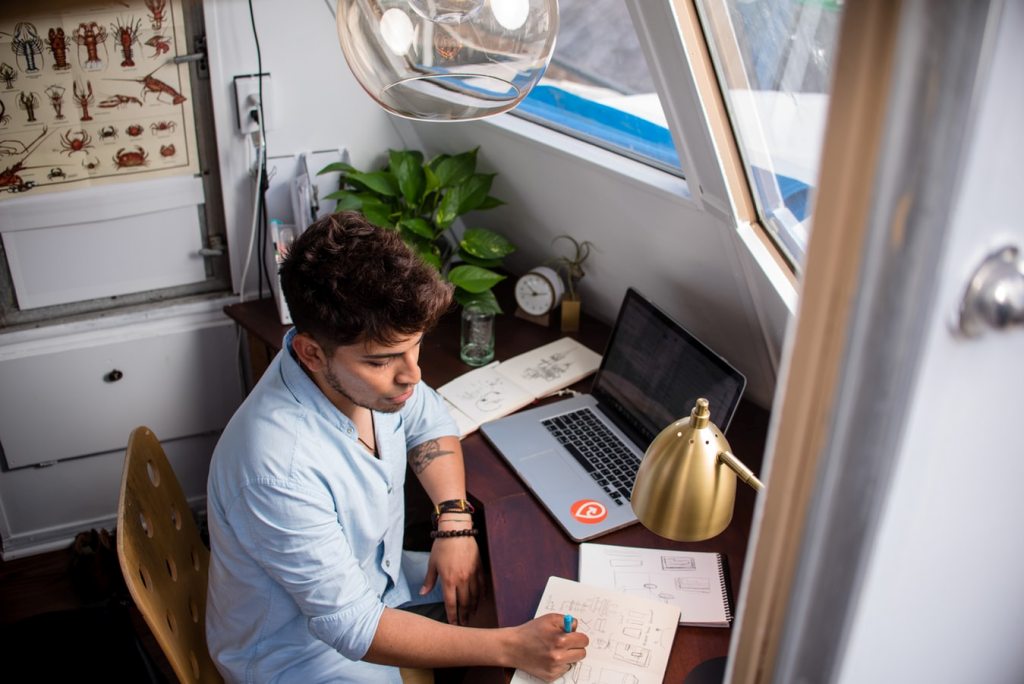 With the SUNY Plattsburgh campus workforce and student population doing business at home, most find themselves in unchartered waters.
The new reality, though, is not without best practices.
Two School of Business and Economics faculty members — Wanda Haby, lecturer in supply chain management and international business, and Cristian Balan, coordinator of the Center for Cybersecurity and Technology — suggest several ways to make work and studies productive.
Here's a list of tips:
"Making the bed immediately makes you feel you've accomplished a task," Haby said. "As U.S. Navy Admiral William H. McRaven told graduates at the University of Texas in 2014, 'If you make your bed every morning, you will have accomplished the first task of the day; it will give you a small sense of pride, and it will encourage you to do another task and another and another. And, if by chance you had a miserable day, a made bed gives you encouragement that tomorrow will be better.'"
"When it seems like everything has infiltrated your life emotionally and physically, there is safety and comfort in a routine," Haby said. "In the midst of crisis, having something predictable gives you a feeling of safety. Our whole world has been turned upside down, and we've had to make adjustments to our lives. Routines give us control, help us cope with things we have no control over, and it can help reduce stress.
"Designate blocks of time to complete work or school tasks; create a visible schedule and stick to what is work time and what is personal time," she said.
Keep your regular sleep habits
"According to the National Heart, Lung and Blood Institute, changing your sleep routine can affect your wellbeing and your ability to fight off infections," Haby said. "Get up at your usual time, stick to your bedtime routine and keep your natural circadian rhythm. Changing your sleep patterns, especially during stressful times, can negatively affect your energy."
Communicate, communicate, communicate
"I tell both students and colleagues not to go 'missing in action' for days at a time," Balan said. "Make it a point to communicate at least once a day with your supervisor using any medium at your disposal — email, text, phone calls, Zoom, Google Hangout. Ask people how they are doing and set up a routine and keep that routine. I let people know I am in front of the computer from 6 a.m. to 10 a.m. Any message that comes at this time will get an immediate response."
Create a workspace at home
"When you work from home, it is important to have a separate designated place just for your work," Haby said. "The Journal of Vocational Behavior recognizes the importance of separation, productivity and creating a work area you can walk away from and come back to. I recommend for students stuck in their room to designate one corner or space of your room for work so you can mentally 'leave' that space to relax on your bed or on the floor. The takeaway: Be able to walk away physically and mentally from your work."