Jump to Footer
Virtual Activities, Clubs, E-Sports Abound for Students On Campus and Off
---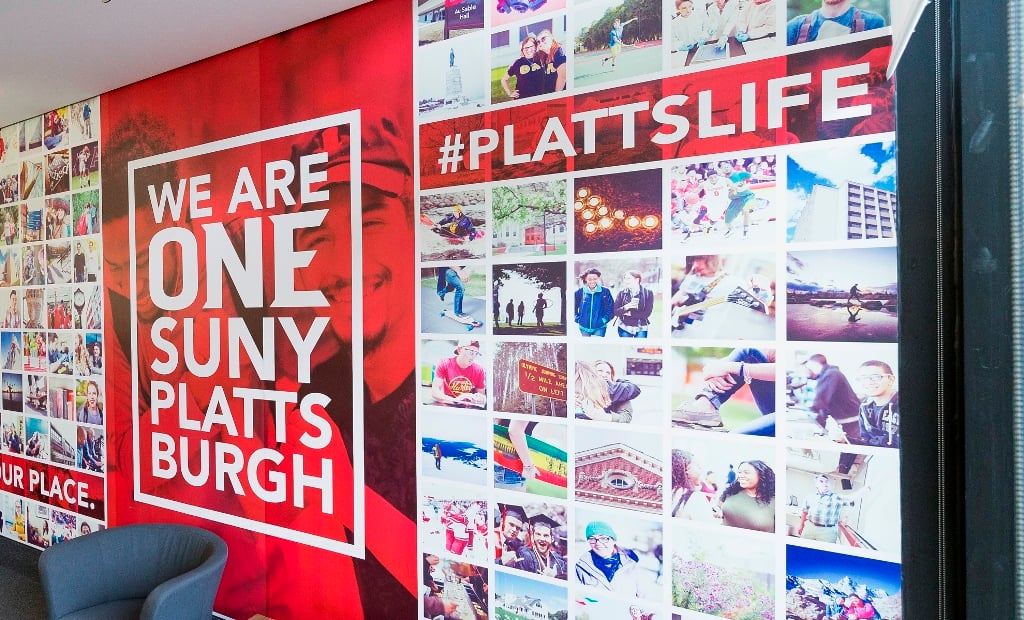 Students looking for something to do while remaining socially distant and responsible need not look any further than their electronic device, and the annual Student Involvement Fair is the place to start.
Normally held at this time in the ballrooms, this year's fair will be held virtually — over six days — and cover academic and cultural clubs, hobbies and Greek organizations, theater and sports, to name a few.
"All of our active clubs this semester are interested in taking new members," said Kelci Henn, graduate student, Center for Student Involvement. "Any club or organization having executive or general meetings are required to host them virtually via Zoom, GoogleMeet, etc. If an all-person event is desired, members must fill out an event approval form and meet with either Jacob Avery or Allison Swick-Duttine. So far, most of our clubs and organizations have been using an online platform to conduct their events and activities."
Henn said that students should look to get involved, "especially given these uncertain times."
"SUNY Plattsburgh, in particular, has an abundance of opportunities for student to find their niche. Whether you're looking for leadership opportunities, academic support, time to enjoy your, gain a new skill or just meet new people, the clubs and organizations provide space for you to accomplish that," she said.
The fair begins at 6 p.m. each night, beginning Sunday, Aug. 30 where participants can find out about:
National Broadcasting Society
Plattsburgh Association of Black Journalists
Social Work Student Association
American Marketing Association
Monday, Aug. 31 features cultural and religious clubs:
JCAP
Fuerza
Chinese Association
Newman Association
Tuesday, Sept. 1 is lifestyle and hobby groups:
Animation Club
Colleges Against Cancer
Council for Exceptional Children
Women in Leadership
ShineOn!
Craft for a Cause
Love Your Melon
Wednesday, Sept. 2 features fraternity and sorority life:
IFC/ISA
Lambda Pi Upsilon
Delta Phi Epsilon
Lambda Theta Alpha
Phi Beta Sigma
Mu Sigma Upsilon
Sigma Lambda Upsilon
Theta Alpha Lambda
Tau Kappa Epsilon
Omega Phi Beta
Thursday, Sept. 3 features sports and the arts:
College Theater Association
Film Club
Jedi
Minor Adjustments
Students who are interested in intramurals other sport league play can turn to the college's E-Sports League.
"Anyone who is a student at Plattsburgh can play in these leagues," said Max Tompkins, student coordinator. "With the inability of outdoor intramurals or flag football, we decided to give E-Sports a try."
Students who own or have access to Xbox One or PlayStation 4 can sign up to participate from their own dorm rooms or apartments, Tompkins said.
"This allows for people to practice social distancing while still feeding their competitive drive," he said. Skill levels will range from just starting out to very good, "but the best way to get better is to play against those with high skill levels. Plus, this is really all for a fun time while we get adjusted to the new normal for campus."
The E-Sports League schedule is as follows:
FIFA 20: Sept. 7-Oct. 5
Madden 21: Sept. 8-Oct. 6
NBA 2k 20: Sept. 9-Oct. 7
Rocket League: Sept. 9-Oct. 7 (note Rocket League can also be played over personal computers)
NHL 20: Sept. 10-Oct. 8
Playoffs will begin after the regular "season."
Registration for E-Sports closes at midnight Sunday, Sept. 6. Sign-up is at https://www.imleagues.com/spa/intramural/a5f49684c14c46c5bfa97b0652084d27/home.
Henn gave a shout-out to student leaders, faulty and staff.
"(They) are working incredibly hard to ensure that all students, whether they're joining us from home or are on campus, have a chance to be active within the campus community," Henn said. "You never know what joining a club, sport, music group or fraternity or sorority can do for you unless you give it a chance. I know that personally, I wouldn't be where I am today without my experiences outside the classroom."
For more information on the active clubs and organizations on campus, including Zoom links, call the Center for Student Involvement at 518-564-4830. For information on E-Sports, email [email protected].